Games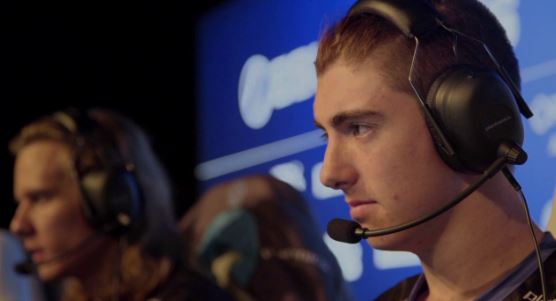 Published on September 9th, 2016 | by admin
HI-REZ OCEANIA CHAMPIONSHIPS 2016: Finals event for SMITE and Paladins Announced
Melbourne September 6, 2016. Hi-Rez Studios announced the $100K AUD season of SMITE Oceania Pro League for 2016, will be decided in front of a live audience and broadcast live globally at www.twitch.tv/hireztv.
The SMITE OCEANIA CHAMPIONSHIPS and PALADINS INVITATIONAL FINAL will be held at ESL Studio, Sydney on November 25 – 27, as part of three day celebration of Hi-Rez with the Australian community.  The final Split for the 2016 season of SMITE, running from September 10, will award $60,000 in prize pool, and determine the Oceania Champion, qualifying directly into the $1M USD SMITE World Championships held at Hi-Rez Expo in Atlanta, Georgia USA from January 5 to 8.
Joining the four best teams in the region will be SMITE caster Kevin "Adanas" Meier on the call, and Esports Manager Dan McHugh. Providing fans with the opportunity to meet as a community, see the best matches in person, and celebrate what they love about SMITE.
SMITE Split 3 Season returns from this weekend, broadcast every Saturday and Sunday from 6pm AEST in partnership with Cybergamer on www.twitch.tv/cgtv_smite
Paladins join the realm
In addition to deciding the SMITE Oceania Champion, the three day event will also host the Oceania final for Paladins: Champions of the Realm, Hi-Rez Studios' new team based shooter in a fantasy setting. The final will crown a winner who'll represent our region at Hi-Rez Expo 2017, competing in the inaugural USD $150,000 Paladins Invitational.
The Paladins tournament will be a finals match between the two best teams qualified from an invitational tournament series running October and November. More details on the tournament will be announced shortly.
Teams can sign up now for preliminary tournaments which will determine the invited teams at http://au.Cybergamer.com/Paladins.
Ticketing and community event information for the HI-REZ OCEANIA CHAMPIONSHIPS will be announced before the end of the league season.
SMITE Split 3 Season returns from this weekend, broadcast every Saturday and Sunday from 6pm AEST in partnership with Cybergamer on www.twitch.tv/cgtv_smite