Events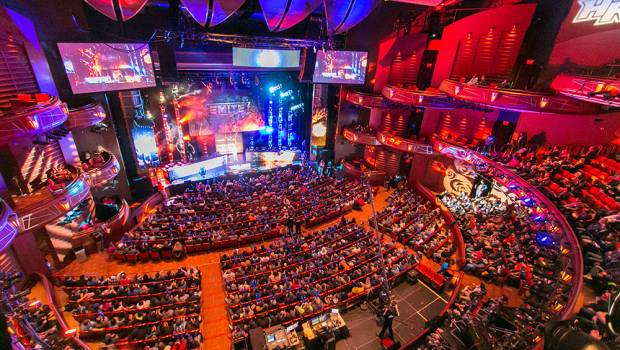 Published on May 4th, 2018 | by Admin
Hi-Rez Expo (HRX) to be held at Dreamhack Atlanta 2018!
May 4, 2018 – Melbourne – Hi-Rez Studios, the makers of the hit free-to-play games SMITE and Paladins, announced today that the next Hi-Rez Expo will be held at DreamHack Atlanta 2018 from Nov. 16 – 18, at the Georgia World Congress Center.
Hi-Rez Expo is the annual gathering for the Hi-Rez Studios game community, and features the SMITE and Paladins World Championships for both PC and console, in addition to many other fan activities, new content reveals and meetups.
"This partnership with Dreamhack Atlanta is the perfect opportunity to give our fans and pro players an even better HRX experience," said Stew Chisam, President of Hi-Rez Studios. "After selling out the past three Hi-Rez Expos months in advance, DreamHack Atlanta gives us the opportunity to add more attendees, a larger event space and more fan activities at a lower ticket cost than previous Hi-Rez Expos. In addition to providing more stage room to showcase our world-class esports, the event can now offer an area dedicated to panels and dev meetings, giving us even more ways to celebrate and interact with our community."
DreamHack Atlanta 2018 will include a bring-your-own-computer LAN, live music, a large vendor hall, free to play areas, fan panels, meet and greets, other amateur and professional esports and a sleeping hall
The Georgia World Congress Center is in the heart of downtown Atlanta and a familiar location for esports fans and pros. It is steps from Georgia's biggest attractions, including the World of Coke, Centennial Olympic Park, the Georgia Aquarium and the National Center for Civil and Human Rights. The venue also features easy MARTA train access and plenty of dining options.
"The majority of our guests at HRX come from out of town, and we want them to get the most out of their visit to Atlanta," Chisam said.
Tickets will be available at dreamhack.com/atlanta May 9th at 11:00 PM AEST.