Interviews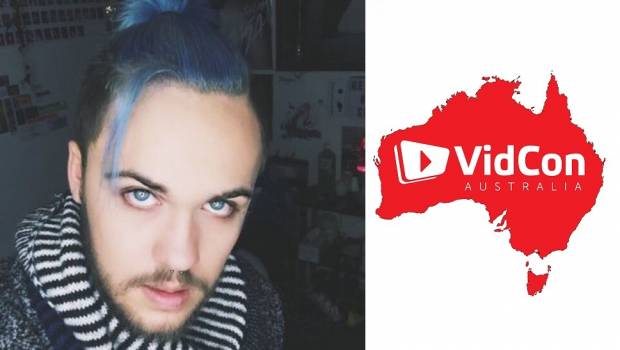 Published on March 15th, 2018 | by admin
HeyoDamo Interview (VidCon Australia 2018)
We catch-up with video content creator HeyoDamo before VidCon opens in Melbourne later this year.
What does YouTube mean to you?
Youtube is a place of creative freedom. Somewhere I can make and share anything I feel like and SOMEONE, somewhere will connect to it!
It gives anyone and everyone a platform for their ideas to come to life and creates an awesome community of talented people with similar passions.
Best part of YouTube?
The best part about Youtube is interacting with my audience, if I meet a subscriber at a convention or even in a dark alley, I'm always stoked to chat with them and get to know the people who connect with what I'm making.
Worst?
EVERYONE is a critic. When you put yourself out there people will tell you what they think, regardless of whether it was asked for or even whether they had good intentions.
You just have to filter the useful stuff out and write the rest off as people with too much time on their hands.
What made you want to create videos?
I could! That's literally how I got started. I received a digital camera for a Christmas present and it had a video option, so I used it.
This showed me that I loved editing, so I kept creating things to edit. Eventually my personality snuck in to what I was creating and here we are.
Walk us through where your inspirations come from?
I talk about things I enjoy, things I'm passionate about. Sometimes that's sexual identity, sometimes it's fun sand that goes hard if you punch it, seriously…Kinetic sand is amazing!
Inspiration isn't always easy and sometimes you do have to work for it, or look for it. Other creators can be particularly inspiring in ways you weren't expecting, so I try and immerse myself in Youtube culture.
If you had a big red button to turn off the internet forever would you do?
Nah son. I've worked on a cruise ship multiple times with very, very little internet access. It's cool for like a fortnight to a month. Then it get's old and sad and lonely and memeless.
Advice to give people hunting trolls?
Don't. Rather than hunting trolls, literally ignore them. They all want one thing, a reaction. Because that's all you can give them, just don't and they'lll get bored.
If you meant real trolls though, bring a knife or something, they're probably spooky
What are you most looking forward to at VidCon?
SOCIALISING!
Also panels! Strangely enough I love when people give me their undivided attention. Strange for a youtuber right?
Lastly, with so many creating video content is there room for more?
ALWAYS! Just think of youtube like any other form of media, people joining industries and producing fresh ideas all the time, Youtuve's the same! Except you don't need hundreds of thousands in funding to start up your ideas!
To buy tickets for VidCon Australia or to find out more, please visit vidconaustralia.com