Games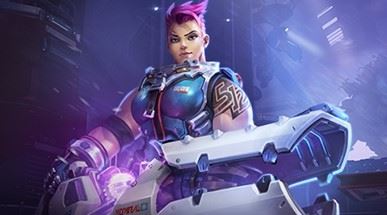 Published on September 23rd, 2016 | by admin
Heroes of the Storm: The Sound of the Machines
The Sound of Machines:
Take a behind-the-scenes look at how the Machines of War event has been brought to life by Blizzard's talented sound team. Who knew pigs were related to Zerglings!?
Warhead Junction Overview:
The Machines of War continue to take over the Nexus with the second new StarCraft-themed battleground, Warhead Junction. Once a testing facility for nuclear weapons, Warhead Junction has since fallen into ruin. However, the site's abandonment hasn't stopped its glitchy adjutant from continuing to produce and hand out nuclear weapons. Join the arms race of Warhead Junction, build up your stockpile, and rain hell on your enemies!
Overwatch's Zarya Hits the Public Test Region:
Aleksandra Zaryanova is one of the world's strongest women and was a promising athlete, but things changed when the Siberian omnium reawakened. As a soldier in the Russian Defense Force, she now proudly uses her strength to protect the ones she loves.
Zarya's basic abilities include Particle Grenade, which deals damage to enemies and structures around her; Personal Barrier and Shield Aly, which allow her to protect herself, and defend a friendly player, absorbing damage for three seconds. She also has two Heroic Abilities: Graviton Surge, which gathers all nearby foes together for 2.5 seconds, leaving them open to damage; and Expulsion Zone, which knocks back opponent characters from the target area for 3.5 seconds, slowing their movement by 50% in the process. Zarya is going to flex her might in the Nexus, and is available to try on the Public Test Region now.