Comics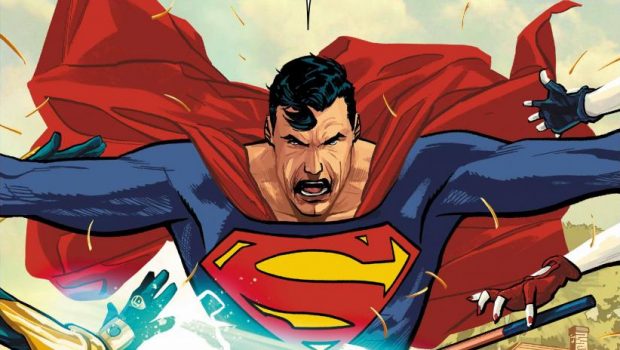 Published on March 27th, 2019 | by Andrew Bistak
Heroes in Crisis #7 Review
Heroes in Crisis #7 commences with Wally West recollecting a poem from his wedding to Linda Park in an alternate reality as he is surrounded by flowers as he uses the speed force to give them life. Back in the "present", Harley Quinn is attempting to beat the absolute crap out of Booster Gold as Batgirl and Blue Beetle watch on as the two heroes in battle state that they saw the other one kill "him". We also get a deeper insight into the broken Wally West and how he exists in a universe where his wife Linda and two children Iris and Jai no longer exist… it's pretty damn bent!
While Harley doesn't kill Booster, she and Batgirl are informed that the body of Wally West is five days from the future which means he may still be alive in this timeline. With this new evidence Batgirl suggests that they should try and find Wally with Booster and Blue Beetle adding that they need Skeets to help find him and maybe who is messing with the timeline.
Elsewhere Batman and the Flash (Barry Allen) search for Harley Quinn and Booster Gold with Batman finally locating the two suspects from The Sanctuary Massacre. There's also some interesting dynamics between two of the world's greatest detectives, even though this issue doesn't focus on the main heroes of the DCU which is a nice change. The issue ends with Poison Ivy thanking Wally for helping her as he apologies to her that she will see his death as another Wally appears from the time stream.
As writer Tom King cements Wally West as the murderer, I'm guessing we will discover more in the next issue as it's all about to hit the proverbial fan. All in all, another deep and meaningful issue and while this is not "my" DCU, it is an interesting spin on the familiar heroes that we all know and love. The issue was also spectacularly illustrated by Clay Mann with additional artists Travis Moore and Jorge Fornes lending their talents to this controversial series.
Gallery