Films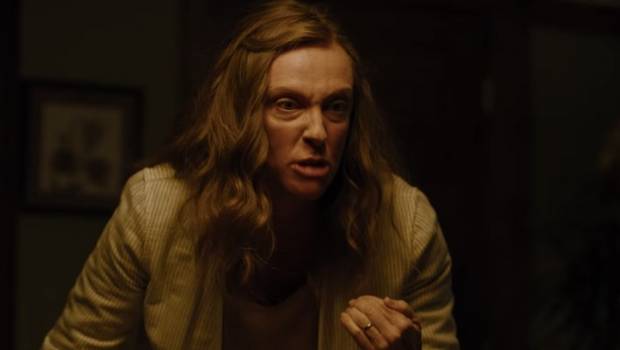 Published on June 21st, 2018 | by Pat Condliffe
Hereditary – Film Review
Reviewed by Pat Condliffe on the 20th June 2018
Studiocanal presents a film by Ari Aster
Written by Ari Aster
Produced by Kevin Frakes, Lars Knudsen and Buddy Patrick
Starring: Toni Collette, Alex Wolff, Milly Shapiro, Ann Dowd and Gabriel Byrne
Music by Colin Stetson
Cinematography Pawel Pogorzelski
Edited by Jennifer Lame and Lucian Johnston
Rating: MA15+
Running Time: 127 minutes
Release Date: the 7th of June 2018
How much do you love your mother? Or do you blame her for everything? This is the question gestating in the womb of Ari Aster's debut horror, Hereditary. It's part of the new wave of high-brow horror tearing it up at festivals. The horror renaissance is in full swing. Horror has seen a shift from being regarded as B-Grade fare to critically lauded. The last few years have seen a cavalcade of widely lauded horror films. It Follows and The Witch were smart and savvy horror films that evoked the genre's heyday in the 60s and 70s. Since then, it seems like there is a new "best horror film of the millennium" every few months. But often they are overhyped or underwhelming. It Comes at Night and A Quiet Place are two recent films that fared middlingly on wide release despite critical acclaim. Personally, I felt that both of these were good, but not great films. Ari Aster's debut feature, Hereditary, is the latest darling of the festival circuit. But is it any good?
In this horrific family drama, the Graham's are a well-to-do, but dysfunctional family. They live in in a small town. Peter is a senior high school student. He smokes pot and is generally rebellious. Charlie is his sister. She's had numerous health complications and looks and acts…. different. Steve is their father, quiet and cautious he's a calm figure trying to hold his family together. They all survive off their mother's success as an artist. She's a critically acclaimed miniaturist – she builds accurate and detailed dioramas of her life and world. She also suffers from mental health issues. The death of Annie's mother, Ellen, the family's estranged matriarch, complicates their steady life. Not soon after her passing does the stability of the Graham family begin to collapse in spectacular and horrifying fashion as the family tries to cope with the grief of her passing.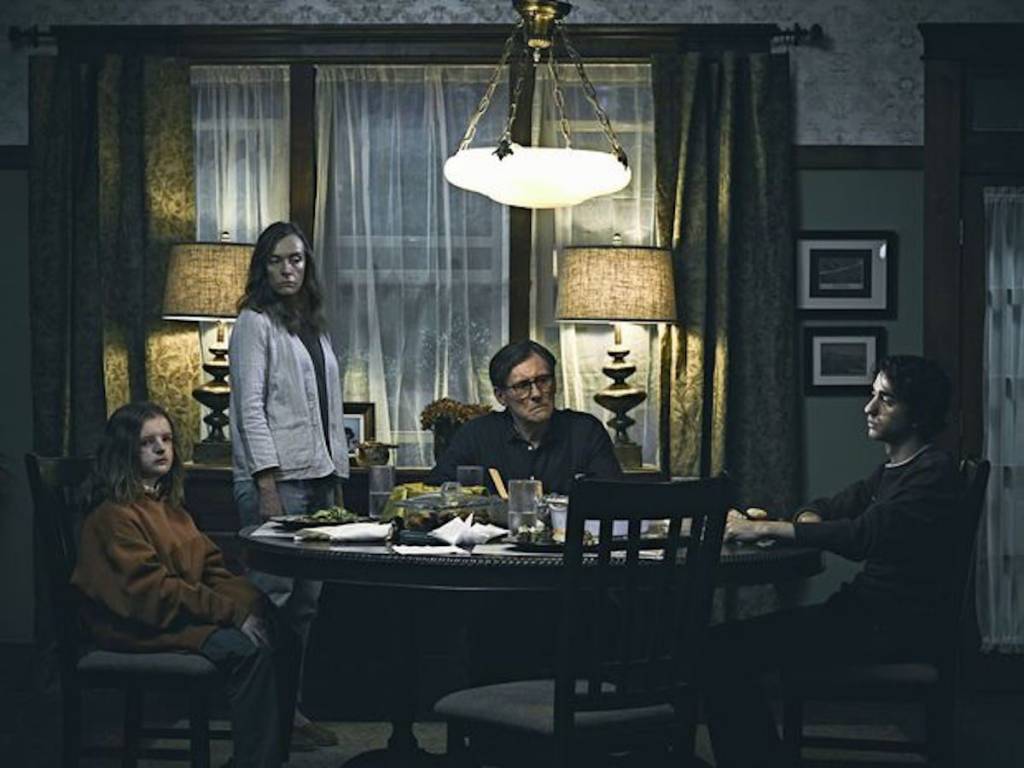 Pawel Pogorzelski is behind the camera and does an excellent job of creating a growing sense of foreboding and terror. There are some bravura tracking shots dropped understatedly throughout the film. Pogorzelski plays with light in an amazingly effective manner, making the Graham's house welcoming and safe one moment and then cold and empty the next. Gradually as the film progresses and Annie's anxieties increase, it seems as if the house is actively turning on her and Peter. Eventually, Pogorzelski develops an atmosphere where even open spaces feel claustrophobic, trapping the characters and closing in on them.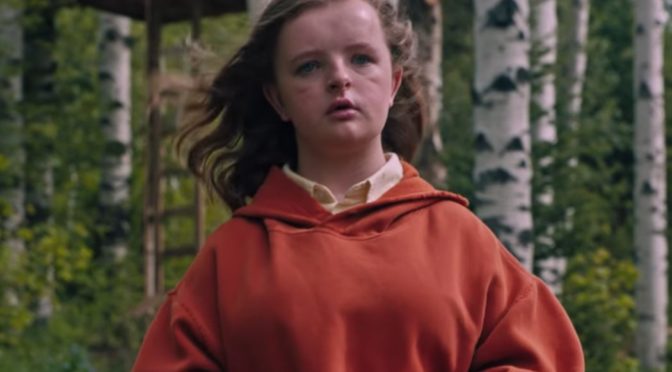 Aiding Pogorzelski's camerawork, Colin Stetson's score is remarkably unnerving. Stetson is a renowned saxophonist who's recorded with a veritable who's who of contemporary music from Godspeed you! Black Emperor and TV on the Radio to Bon Iver and The Chemical Brothers. Surprisingly, it is the moments of silence, the moments where the house seems to turn on its occupants, that are the most unsettling of all. There is a relative absence of percussion that reflects Stetson's background as a saxophonist. Stetson mixes Carpenter-esque synths with woodwind and brass in such a way that even the most innocuous of moments can leave you feeling unsettled.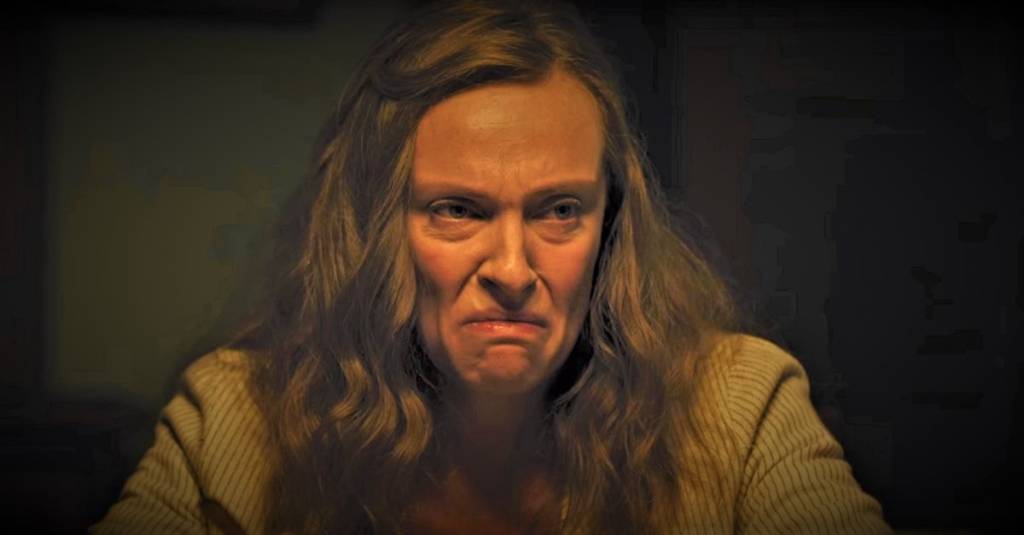 For his first feature, Ari Aster has assembled some remarkable talent to put it together. The ensemble cast is notable for Toni Collette and Gabrielle Byrne, but also up-and-coming Broadway star Milly Shapiro. The performances are excellent. Young Milly Shapiro is captivating and sinister as young Charlie. Alex Wolff plays Charlie's older brother Peter. Peter is the disaffected and wayward teenage son. He just wants to smoke pot, hang-out with his mates, and avoid confrontations with his mother. Something he's destined to fail at. Byrne gives a calm but simmering performance as the older husband, Steve, trying to hold things together. He's the stable figure of the family, but he also exerts a domineering presence on Annie and Charlie. Ann Dowd's Joan is a believable but awkward figure who appears just in time to help Annie when things fall apart. But really the heart of Hereditary is Toni Collette's Annie. Collette's Annie is an emotional rollercoaster of grief and despair. Her performance is both captivating and harrowing as she comes to grips with, first, the death of her mother and then the subsequent crises that threaten her family.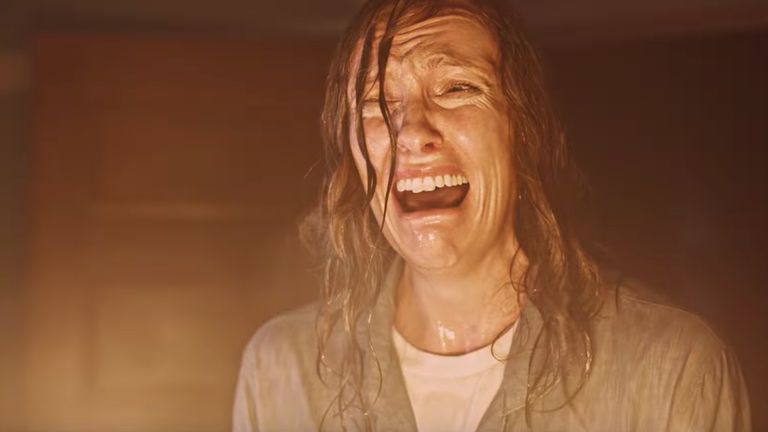 Hereditary is a film about parenting and mental health. What's captivating about the film is how rather than focusing on the loss of a father on sons in a family or the loss of a mother on her children, it focuses on how a mother reevaluates her own maternity in the aftermath of her mother's death. On paper, this approach seems less unusual and captivating than it is in practice. Annie's interactions with her children are shaped by her relationship with her mother – both before and after death. This is not unusual, but it is certainly a less travelled road on film. Most often horror and tragedy explore the grief of giving birth on a mother or the loss of a matriarch on a child, Aster turns this cycle back upon itself. He explores how a mother's choices, mistakes, and abuses can trickle down from one generation to the next like bad neo-liberal fiscal policy. He asks, "what is the cost to the next generation when the relationship between mother and daughter is broken and abusive? How does the grandchild cope and develop and what cost does that transfer back to the mother?"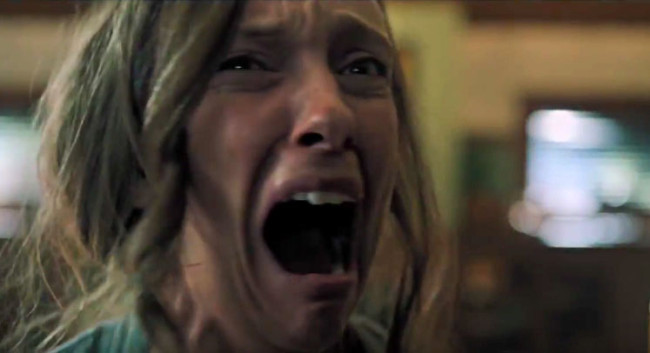 It's a fraught question, and Collette's Annie reflects the increasing psychological trauma it wreaks on her and her relationships adroitly. This is where the films true horror gestates, waiting for viewers to question the relationships that tie their families together maternally. To me, it was a powerful narrative that made me reflect on my experiences and upbringing in a profound way, until the pacing got in the way, which is its flaw.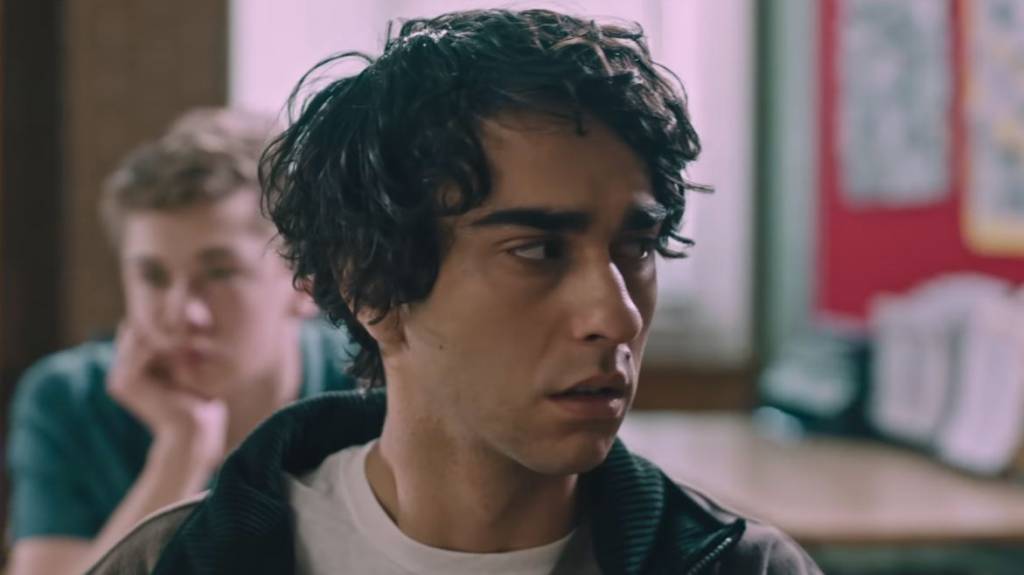 The film's pacing sometimes falters to great detriment. Hereditary is not a straight horror film, it's not going to appeal to audiences who line up to see the latest Saw instalment (although it has a few moments those fans will appreciate). Instead, it's a slow burner that wants you to experience the Graham's creeping dread and implosion. For that to work, it needs a constant boil. Yet, while the audience is clearly the frog in the pot unaware that the water is coming up to the boil, the heat is turned off at the wrong moments. Letting the viewers off the hook at what I felt were key moments that reduced the terror of the film's final scenes. Aster tries for Argento in his closing crescendo of violence, but then falls into Argento's pitfall of giving away too much. The power of Hereditary and its captivating horror lies in what it doesn't tell you. The ambiguity and paranoia keep you guessing and second-guessing your interpretations of what is going on. As a representation of mental illness, this is both effective and has a degree of verisimilitude. But in resolving more and more of the plot, that sense of terror collapses.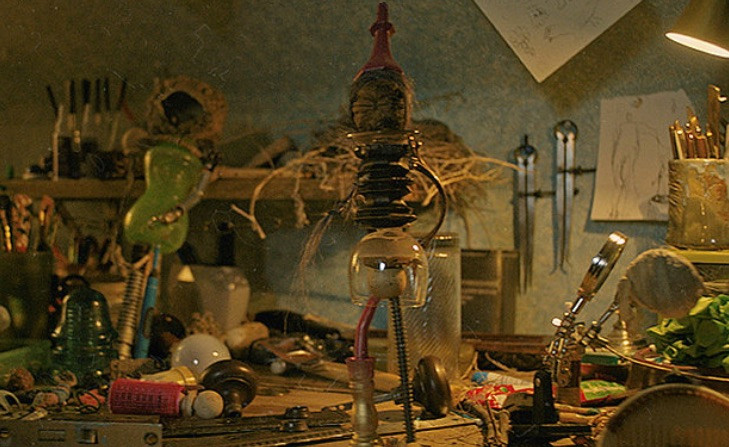 Hereditary works effectively until it doesn't. At the film's centre is Annie, a woman grappling with grief and a history of mental illness. In this way, it is clearly influenced by the early films of horror auteur and fugitive rapist and paederast Roman Polanski, Rosemary's Baby, Repulsion, and The Tennant. The same themes of paranoia and motherhood feature strongly and consistently throughout as Annie struggles to deal with grief in a variety of ways. At first, she tries to deal with it through therapy, and then through her artworks. But the works rapidly become increasingly disturbing and grim. Annie's struggle with grief and her struggle with her art make the film believable. Her struggle with mental health and constant concern for her sanity are a little cliche, but Collette's performance makes Annie's struggle both compelling and believable.

When it is at its best, Hereditary feels like it is on the cusp of being a modern classic in the vein of the The Babadook and It Follows. But then it has moments where that horror falls away and the film feels silly. The same thing afflicted parts of Rabbit and Housewife. While Hereditary is a more polished affair than both of those, it felt like it lacked because it told too much. Hereditary is definitely worth your time. It's beautifully crafted and genuinely scary in places. But it doesn't quite live up to the hype machine.
4 cups of mother's bitter milk out of 5.
Summary: An excellent slow-burn horror that falters at crucial moments and lets the audience down like a broken child who really does try.
4
Creeping horror a few genes short of a classic