Blu-ray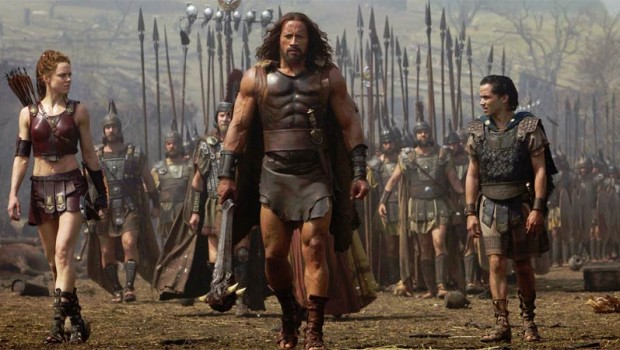 Published on December 28th, 2014 | by admin
Hercules Extended Cut Blu-ray Review
Summary: Hercules has a very light-hearted approach to the way it tells its story that is hampered by the bland script that not even the Rock can save
Hercules Extended Cut
Director – Brett Ratner
Actors – Dwayne Johnson/Ian McShane/John Hurt/Rufus Sewell/Aksel Hennie/Ingrid Bolsø Berdal/Reece Ritchie/Joseph Fiennes/Tobias Santelmann
Film Genre – Adventure
Label – Paramount
Audio – English (DTS-HD 7.1)
Subtitles – English
Aspect Ratio – 2.39:1
Region Coding – B (Blu-Ray)
TV Standard – PAL
Rating – MA15+
Year of Release – 2014
Primary Format – Movies/TV – Blu-Ray
Reviewer – Cameron Grimes
Hercules isn't a great film nor is it a terrible film, it simply suffered from a terrible marketing campaign that portrayed it as a rebelling of Hercules' adventures against the great beasts of Greek mythology. Instead, Brett Ratner's Hercules is based off a graphic novel series written by the late Steve Moore, which portrays Hercules as a legendary fighter with a great PR team who tell tales of his fights against Hydras and Centaurs that never actually happened.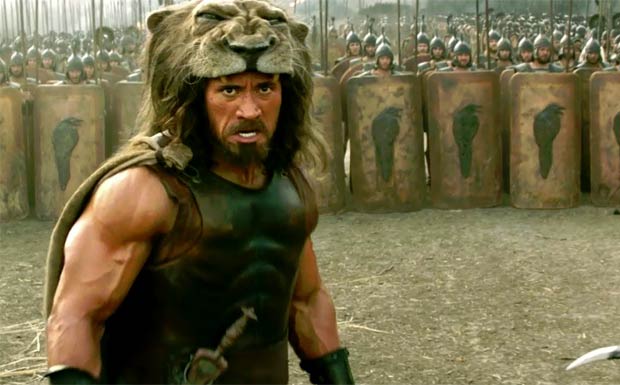 Hercules, portrayed by Dwayne Johnson, leads a team of mercenaries who fight and kill for cold hard cash. Their latest task is to train an army for Lord Cotys (John Hurt) to fight against a violent warlord and his army, however there is a lack of competent soldiers in the city. The majority of the film focuses on Hercules and his gang training soldiers and engaging in battles in order to defend the city.
The film juggles between this story and one regarding Hercules himself and his quest to avenge his family's death. While it is interesting to see a different approach to the Hercules mythology and lore, if the attempt to make it interesting isn't interesting in itself, then it is hard to stay interested. Still interested? It is a very hard film to pitch based solely on the narrative.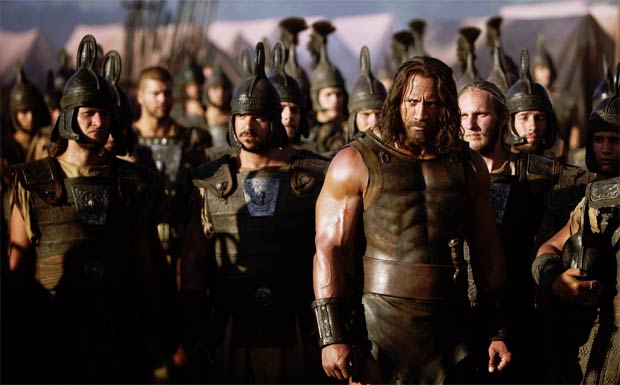 Thankfully Hercules has a very light-hearted approach to the way it tells its story. Dwayne Johnson as Hercules is charming to watch but the script is too bland for even The Rock to make interesting. Solid performances from acting veterans Rufus Sewell and Ian McShane make the film a lot more tolerable to watch.
The premise of Hercules feels better suited to a TV miniseries rather than a feature film. It lacks the spectacle that a franchise like this deserves, which limits the potential for people to become fully engaged in its story and characters. However, thanks to its overall campy nature and a respectable level of acting from all involved, it is certainly not the worst thing to come out of 2014.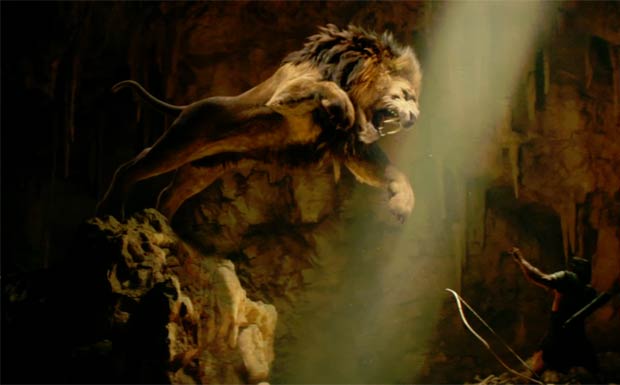 Special Features
Extended Cut and Theatrical Version
Audio Commentary by Brett Ratner and Beau Flynn (Theatrical Version Only)
Brett Ratner and Dwayne Johnson: An Introduction
15 Deleted/Extended Scenes
Hercules and His Mercenaries
Weapons!
The Bessi Battle
The Effects of Hercules
Hercules: Origins
The World of Hercules
Hercules Raw
Previsualizations