Films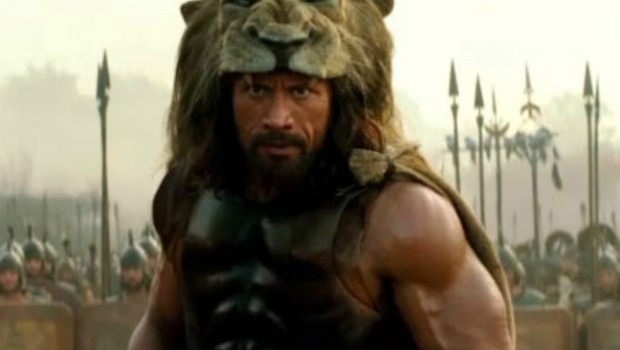 Published on July 29th, 2014 | by Curtis Mayfield
Hercules (3D) – Film Review
Reviewed by Curtis Mayfield M-H on July 27th, 2014
Paramount Pictures presents a film by Brett Ratner
Written by Ryan Condal, Evan Spiliotopoulos, Steve Moore
Starring: Dwayne Johnson, Ian McShane, John Hurt, Ingrid Bolsø Berdal, Rebecca Ferguson
Music by Fernando Velázquez
Cinematography: Dante Spinotti
Editing by Mark Helfrich, Julia Wong
Running Time: 98 minutes
Rating: M
Release Date: July 24th, 2014
When Ridley Scott created the masterpiece Gladiator in 2000, which Russell Crowe won an Oscar for, a collection of 'sword and sandal' genre films since then have been made. Of recent memory there has been: Troy, 300, Immortals, Clash of the Titans, and Prince of Persia: The Sands of Time. Some were successes while others were just plain rip offs. Hercules manages to walk the line between the good, the bad and the just silly. The tale of Hercules, the demigod son of Zeus, has been told and retold for quite literally thousands of years. This time around a different story is being spun for the gigantic legend that gave Kevin Sorbo a career in the 90s. For the 2014 version there's less focus on Greek mythology and more detail in the possibility that Hercules (Dwayne "The Rock" Johnson) wasn't really the son of a god and just a really buff SOB who could beat the crap out of anyone with help from his team of mercenaries. This movie doesn't rate very high but one of its saving graces is that it's not too over the top regarding theatrics. As for the team of warriors that loyally follow Hercules, there's the future predicting Amphiaraus (Ian McShane), eye shadow wearing Autolycus (Rufus Sewell), the ever-loyal hyena of a man Tydeus (Aksel Hennie) and the babe of an archer Atalanta (Ingrid Bolsø Berdal).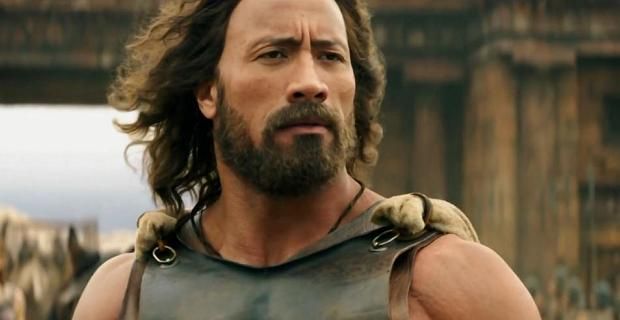 The telling of Hercules' legend this time is looked at as hype that puts fear into the enemy's heart before he kicks the snot of them rather than any sort of exploration of superpowers. Sadly, the mythological scenes are kept short in the beginning of the film as these fables are made up by the silver tongued Iolaus (Reece Ritchie), who is the nephew of the big guy but also plays the PR angle. Much like Batman's enigmatic symbol, the legend of Hercules is his ultimate weapon. The man's celebrity is used to convince kingdoms of Greece to employ him and his team as hired muscle and to warn off potential enemies. This is where Lord Coyts (John Hurt) comes in and offers an obscene amount of gold to the team to get rid of a pesky army neighbouring his empire's walls. But things don't seem all that clean cut with Coyts' right hand man Sitacles (Peter Mullan) seeming a little off key for everybody's liking.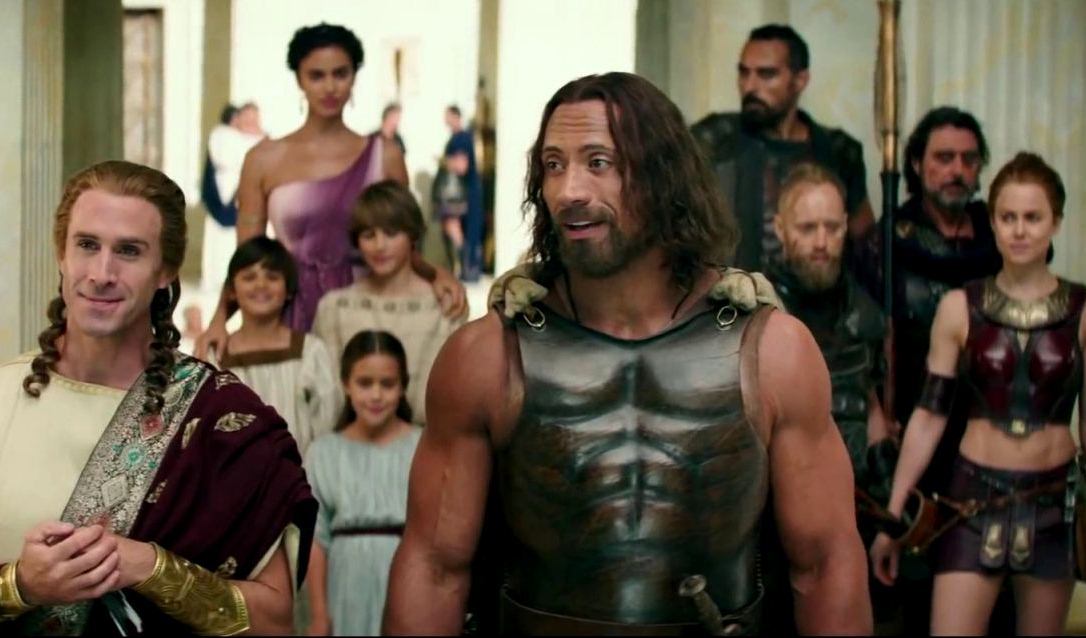 Johnson's dialogue is kept dumbed down and to a minimum while his muscles and scary glare do most of the talking. There are enough brief bad arse one-liners, grunts and action sequences to make audiences jump out of their seats, beat their chests and possibly head-butt somebody in the lobby. This is clearly what this movie is all about and not much else needs to be sort after.
The three dimensional visual aspect of this film is one of the best that's been released in the last few years compared to other movies. In a time when studios use cheap tricks to convince audiences that the 3D experience is worth an extra $10 it's nice to see some effort put into the visual effect. The cinematography by Dante Spinotti may be the best aspect to this film as it becomes obvious that screening this movie in 3D was always intended. Basically when crazy crap jumps out at you, you're going to feel like that extra ten bucks was worth it. The set design is also something to be noted with several of the aerial shots showing reliance on actual props and appealing locations more than green screen trickery. Although it should be said that some amazing CGI scenes of kingdoms and masses of land weren't too hard on the eyes either. As for the overall story, there more attempts at breaking bones than any kind of mould as director Brett Ratner gives audiences a standard popcorn movie. Hercules should tire over the fence-sitters until the next big blockbuster but then again diehard Rock fans will probably find this film just right.
Summary: This movie doesn't rate very high but one of its saving graces is that it's not too over the top regarding theatrics.