Events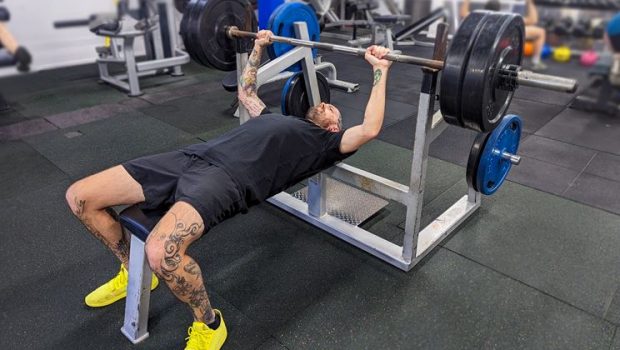 Published on September 29th, 2023 | by Andrew Bistak
Helping gamers become Fit to Game during @PAX
Goto.game has partnered with The Man Shake and Snap Fitness Southbank to support gamers in their quest for better health and mental well-being during this year's PAX.
During PAX, which takes place 6-8 October 2023 at the Melbourne Convention & Exhibition Centre, goto.game will be hosting gamers who seek a few hours of supported down-time in the gym.
The Man Shake has naming rights to the Fit to Game by The Man Shake event.
Jack Hudson, Head of Goto.Game, hopes it can be the start of a regular activation that can be hosted at any event in Australia.
"I recently returned to the gym after many years of staying away. I hadn't wanted to go back partly because I was nervous about stepping outside my own comfort zone," he says. "Discussing my progress with other gamers, I realised that others shared my anxieties. And at goto.game we thought we could do something to help.
"The gaming world will be at PAX, so we thought we would set something up to help create and kick-start a fitness outlet for gamers. And Fit to Game by The Man Shake is the result.
"One thing's for sure: I feel so much better in myself since I've been back at the gym. I sleep better, I eat better, I'm more motivated, and even my gaming and streaming have improved!
"Gamers are passionate about their love of gaming, and their lifestyles are centred on their screens, the indoors, and their followers and friends. We hope this initiative can help keep gamers healthy and well. We're excited by the interest from the gamers who have already booked time, and we'd love to grow these numbers to as many as we can.  We see this growing as a yearly initiative."
Ryan Betson, The Man Shake Community and Content Manager, will be there alongside Jack to answer any questions, comments, or concerns and share his own 40kg weight loss journey. "The Man Shake is the leading meal replacement shake in Australia. Founded by NRL Legend Adam MacDougall, The Man Shake and The Lady Shake help over 500,000 Australians lose weight and create healthier lifestyles. Born from personal loss and driven by passion, our mission extends beyond shakes — we're igniting a health revolution!"
Fit to Game by The Man Shake is free to gamers, who can simply book a timeslot at https://goto.game/fittogame/ and turn up.
Support has also been given by Musashi, BenQ and Pit Viper AU
Goto.game is also hosting the PAX panel Unlocking the Power of Collaboration: Content Creators, Brands and Agencies. It's at the Dropbear Theatre, Saturday, October 7, 4:30 pm – 5:30 pm. Jack Hudson will be joining host Stephanie August of GalaxyAUS, Richard Heath of Ace Creators, Alison Balch, CMO at Pentanet, Pentanet GG and GeForce NOW, Shane Bailey, Head of Gaming & Streaming at Cure Cancer (Game On Cancer), and content creators Camomo_10 and PandaTV.