Games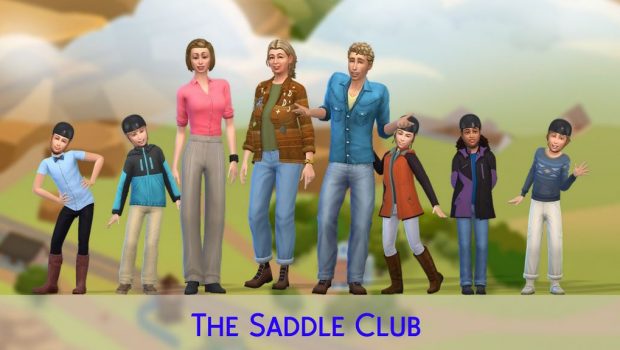 Published on August 17th, 2023 | by Adrian Gunning
Hello World! Saddle Club cast reunite for The Sims™ Horse Ranch
EA Australia today have reunited the leading stars of hit 2000's kids show, The Saddle Club, Lara Jean Marshall, Keenan MacWilliam and Sophie Bennett to recreate an iconic episode from the show. Using its newest expansion pack, Horse Ranch, which launched last month, EA had the young actresses reprise their iconic roles over Zoom, alongside Australian TikToker, Starr McGowan.
This is the first time in 17 years that all of the main cast have reunited, and the young actresses were excited to get back in the saddle and relive their childhood roles.
"Reuniting with the gang to embark on a nostalgic journey while launching The Sims™ Horse Ranch was an absolute delight," says Lara Jean Marshall, Keenan MacWilliam and Sophie Bennett. "Bringing to life a scenario with a dedicated fan of The Saddle Club, like Starr McGowan, highlights how the show still brings happiness to people after all these years, which is incredibly heartwarming. Moreover, witnessing the immense creative possibilities within The Sims was awe-inspiring – it genuinely felt like we had entered a simulated Pine Hollow experience." 
"Collaborating with the original cast members for The Saddle Club to celebrate the release of The Sims Horse Ranch has been an actual dream come true" says Starr McGowan. "Seeing Keenan, Sophie and Lara all together again reprising the roles that brought me so much joy as a kid was wild and getting to actually play a scene alongside them was a real pinch me moment. It's amazing what we've been able to achieve using The Sims as an animation tool to bring our little scene to life so I really hope people enjoy the content and find some inspiration about what they can actually create in The Sims with this latest expansion." 
Horse Ranch is the fourteenth expansion to release for EA's leading simulation title, The Sims™ 4. The pack allows players to explore various horse-themed locales and curate their ideal ranch life – including raising horses and other farm animals and building rustic themed farmhouses.
To watch Saddle Club Reunited, please visit: https://youtu.be/yZyrnSVLqrU
To learn more about The Sims ™ 4 Horse Ranch expansion pack, please visit: 
Buy The Sims™ 4 Horse Ranch Expansion Pack Expansion Pack – Electronic Arts (ea.com)