Events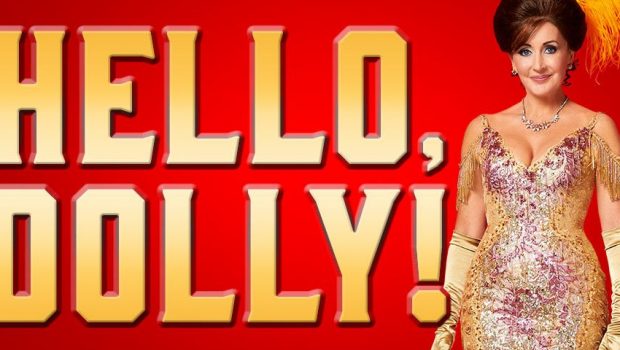 Published on May 28th, 2017 | by Joseph Bistak
Hello Dolly Review (Melbourne 2017)
Summary: Hello Dolly is a delightful rendition of this classic!
Hello Dolly is a theatre classic as the Production Company gives Melbourne a limited run of this performance at the Arts Centre Melbourne. The story revolves around widowed socialite Dolly Levi (Mariana Prior), a matchmaker who becomes involved in a tangled web as romance blossoms around her. It's a classic yet clichéd story that was made very famous by the legendary Barbara Streisand. Also joining Prior is her husband Grant Piro as the pompous millionaire Horace Vandergelder with the two of them having some great on-stage chemistry.
Sometimes you gauge what a performance will be like from the crowd and as soon as we were in the lobby, we could feel that something exciting and special was waiting for us. When the curtain went up, the first surprise was already there, the orchestra was placed in the middle of the stage, rather than in the orchestra pit and the conductor done an excellent job throughout the show. The set design, although simple worked quite well with the area in the Playhouse Theatre with some good lighting used.
As the actors appeared in their beautiful, brightly coloured, well designed costumes and started to sing, our expectation was fulfilled, this was a very strong rendition of this theatre classic. From the first song, right through to the last one were perfectly rendered and very enjoyable. Interestingly, the story of Hello Dolly seemed to flounder at times, however as it began to unfold, I found myself becoming quite involved with it.
Furthermore, the acting was quite good, although I did find Grant Piro as Horace Vandergelder a little clichéd and perhaps a bit too much over acting but overall, he was still good as this character. Verity Hunt-Ballard was not only well cast as Irene Molloy but she had a very impressive singing voice which helped bring this character to life. The other cast members also assisted in the overall performance as did the ensemble.
Needless to say the show was stolen by the ladies especially by Marina Prior as Dolly Levi. Her beautiful voice and charming acting made the production an unforgettable experience, not for me but all the people in the theatre. The choreography and dancing employed in the show worked well and helped with the overall illusion of the performance. So when the lights came on at the end of the show, looking around I could only see smiling and happy faces, and it made us to forget the realities of life for a brief moment.
Final Thoughts?
If you're into classics or curious about the classics, check out Hello Dolly at the Arts Centre Melbourne (Playhouse Theatre) which is playing until June 11.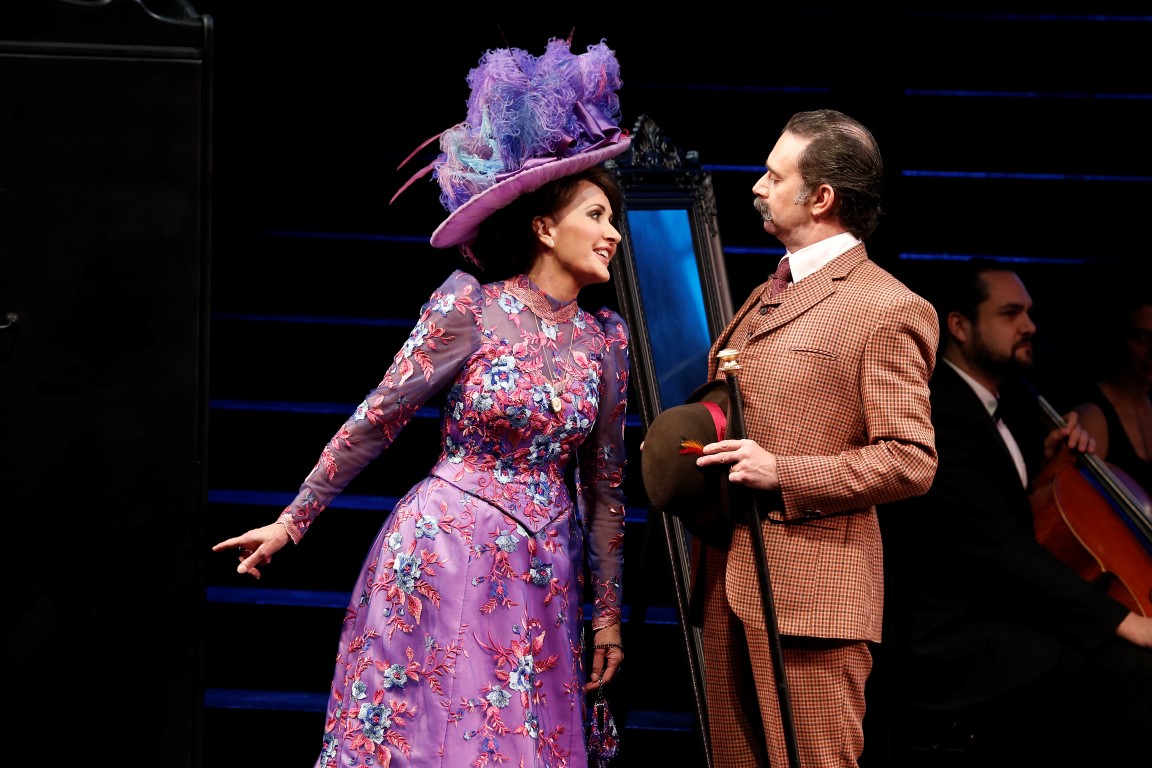 Marina Prior as Dolly Levi and Grant Piro as Horace Vandergelder (Photo Jeff Busby)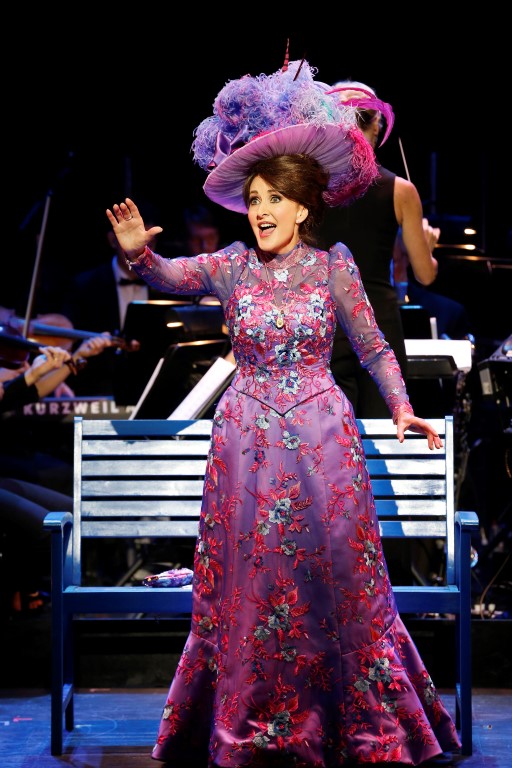 Marina Prior as Dolly Levi (Photo Jeff Busby)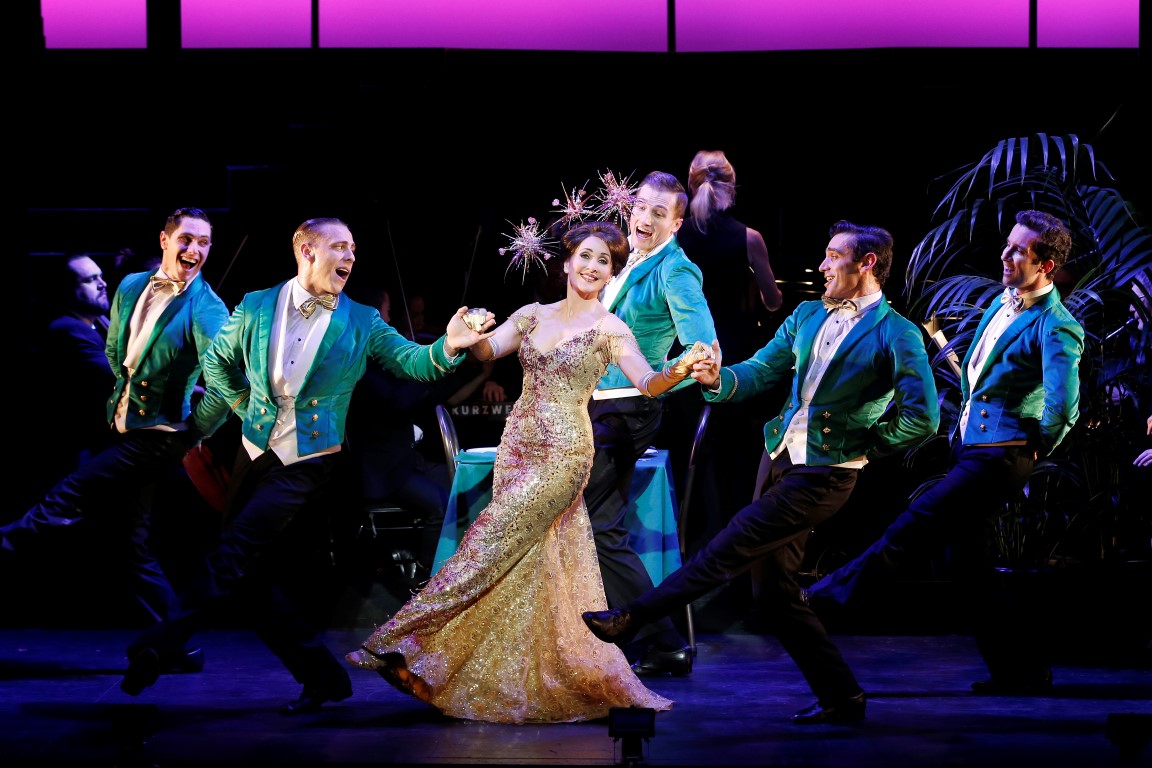 Marina Prior as Dolly Levi and the Waiters of Harmonia Gardens (Photo Jeff Busby)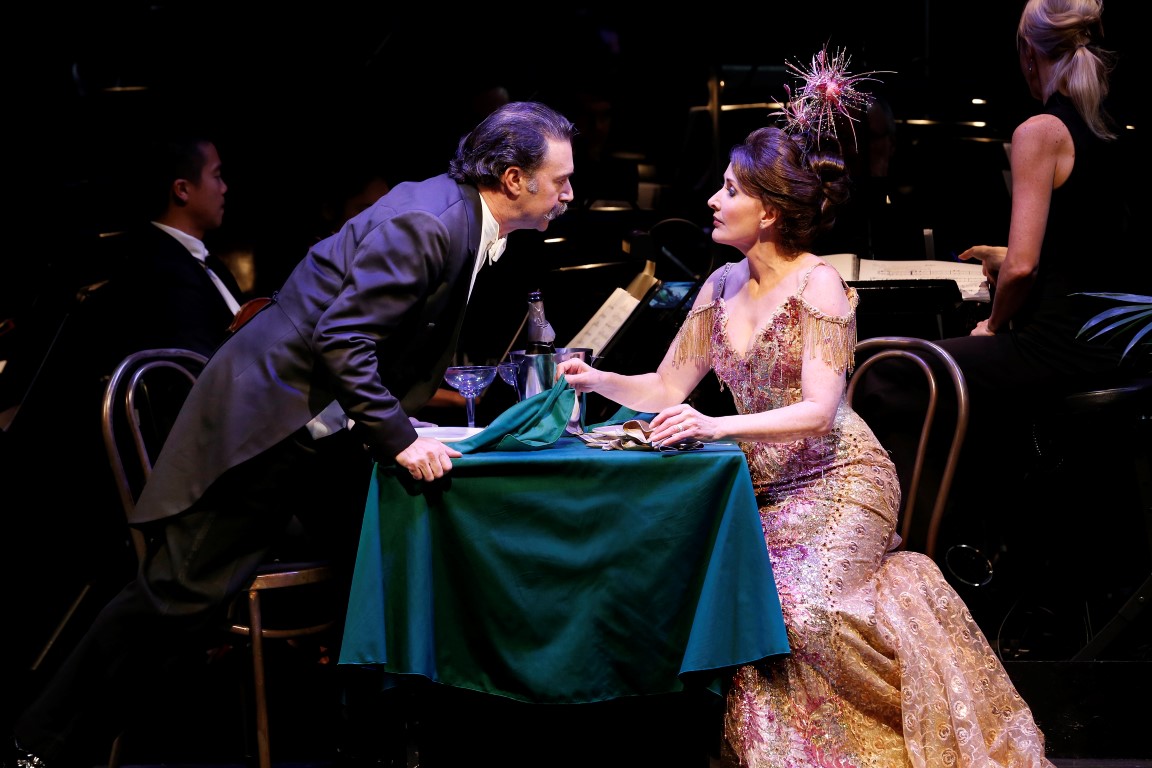 Marina Prior as Dolly Levi and Grant Piro as Horace Vandergelder (Photo Jeff Busby)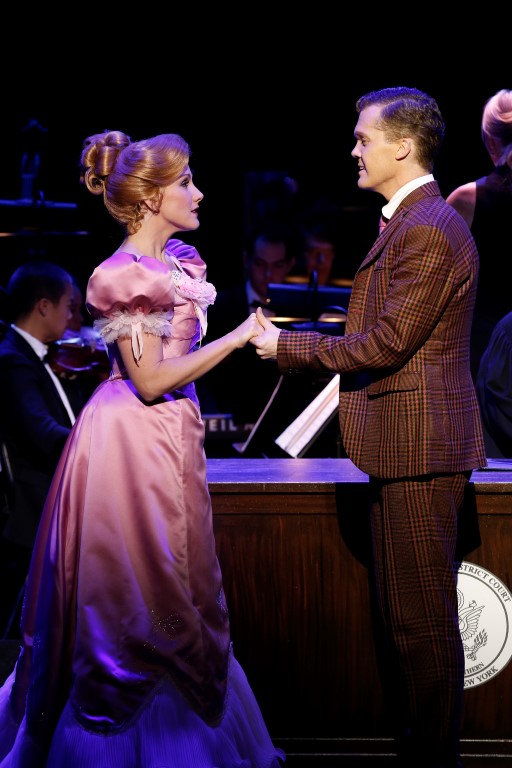 Hello Dolly's Verity Hunt Ballard and Glenn Hill (Photo Jeff Busby)
HELLO, DOLLY! opens in Arts Centre Melbourne's Playhouse Theatre on May 27 for a season of 19 performances.
One of the most enduring musicals of all time, Hello, Dolly! bursts with humour, romance and dance. Dolly Levi, the widowed matchmaker from Yonkers, New York has an idea for the perfect match – the tight-fisted, local merchant Horace Vandergelder and herself!
Dolly has been played by a bevy of stars from Carol Channing to Bette Midler. Now Marina Prior takes on the title role. Marina's real-life husband Grant Piro, who last starred with Marina in The Production Company's Dirty Rotten Scoundrels, returns to play Horace Vandergelder.
The superb score by Jerry Herman includes the smash hits Hello, Dolly!, Put On Your Sunday Clothes and It Only Takes a Moment.

Helpmann Award winning director Gary Young (Georgy Girl, Singin' in the Rain) returns to The Production Company with a superb creative team to recreate this great Broadway classic. Vanessa Scammell is musical director.
Australia's leading lady Marina Prior stars in Gary Young's new staging of this classic Broadway comedy about the irrepressible matchmaker, Dolly Levi. Today Marina said "I'm so excited to be back at The Production Company taking on the classic comic role of Dolly Levi. It's been a dream of mine to do this iconic show, and right now I feel ready for the challenge. I'm also delighted to be reunited with Gary Young – we were both original cast members of Les Misérables – I have great admiration for him and his work, and it's wonderful to be working with him again after all this time.
And to play opposite such an accomplished and brilliant comic actor as Grant Piro – in the role of Horace Vandergelder – is of course, the icing on the cake. And it helps being in love with him too…
I cannot wait!"
HELLO, DOLLY!  is proudly sponsored by EY