Comics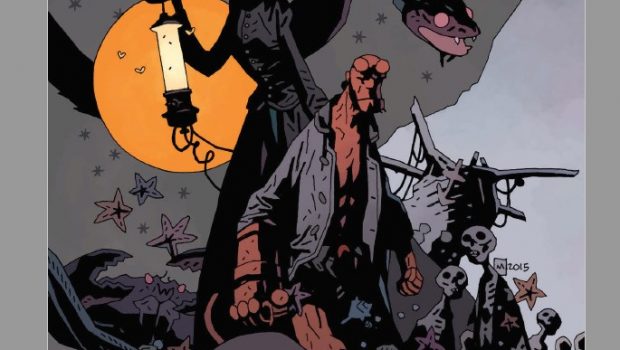 Published on April 3rd, 2017 | by Chris O'Connor
Hellboy Into The Silent Sea Comic Review
Summary: Few professions seem as filled with tales of the paranormal and myths than seafaring... Hellboy finds himself right in the middle of his own "tall tale of a nautical nature".
Unashamedly inspired by Herman Melvilleand William Hope Hodgson Hellboy Into The Silent Sea takes our big red friend from a shipwreck right onto the deck of a phantom ship… there he finds himself the prize catch set to be trotted off to Barnum and Bailey Circus or similar for a tidy sum. But this is Hellboy… even a situation as potentially dire as this isn't dark or foreboding enough… before long a greater threat appears and throws everything into chaos.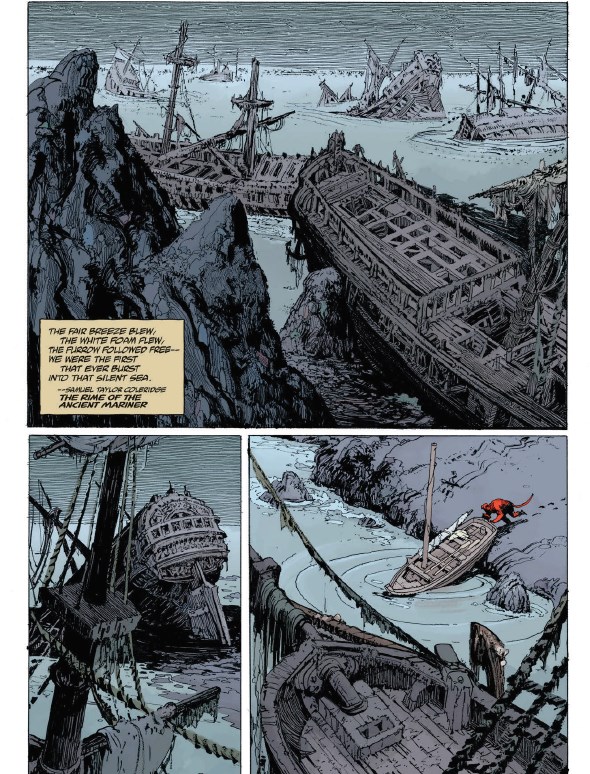 Writing
With such great literary influences it's not surprising that this story does indeed take you back to those classic days of fantastic tales of great sea beasts and phantoms of the sea. Much like the bulk of the Hellboy universes stories, these former great authors have laid the foundation for a wonderful new tale in their style. Building on such great foundation lends a fabulous authenticity to the story that makes it ever more tangible. References from the real world blend seamlessly with the mythology of old and new to create an alternate reality in which all these things seem possible.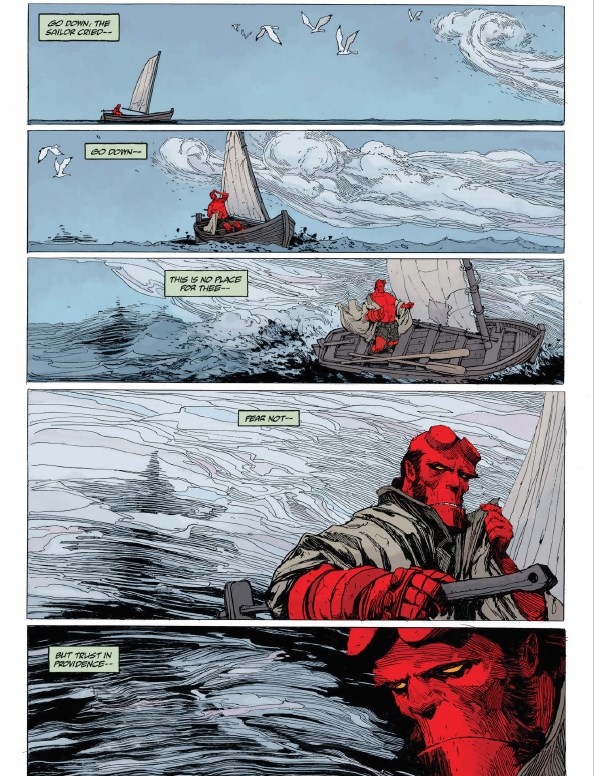 Artwork
The artwork is a lovely mix of a style reminiscent of etchings to an almost Van Gogh torrent of swirls and chaos. The roughness of some of the images complement the unease inherent in the story. Most of the images are a lovely tribute it would seem to the artistic style of the classic tales. A mixture of Rockwell Kent and Mead Schaeffer with some Barry Moser thrown in for good measure. As with other Hellboy titles, Dave Stewart has done a wonderful job of keeping the colours just right. Nothing is overly bright unless it serves a purpose. Tones are generally fairly muted and do well to instill that sense of foreboding. Hellboy himself tends to stand out against these colours so it's never hard to follow his actions and keep track of the action.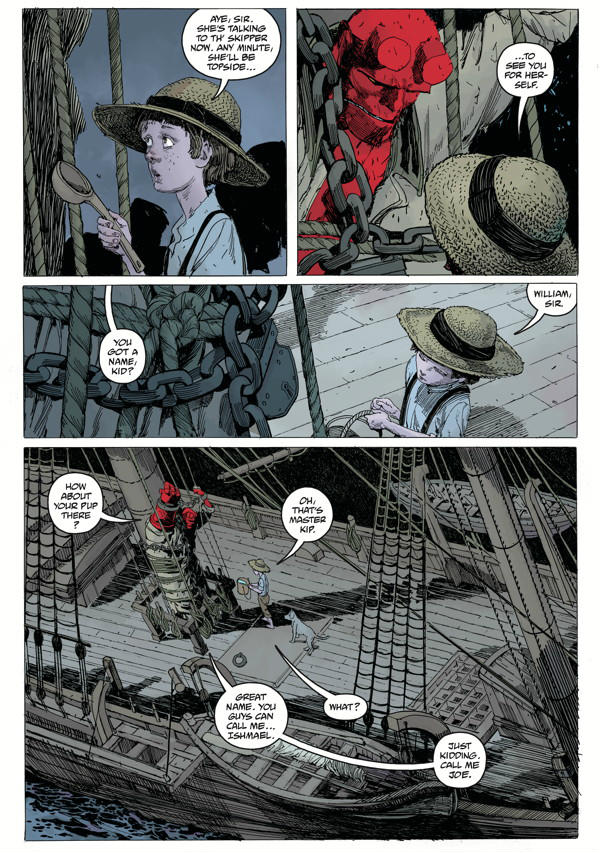 Final Thoughts
I'm a sucker for Big Red… I'm also fond of the old classic and tales of the paranormal and unusual. Hellboy Into The Silent Sea ticks so many boxes that it's just a great little read. It's not overly long so it's an easy read… but there's a decent bit of meat on those bones. I could just imagine sitting in a lovely old study… open fire roaring, an aged leather chair seated just so… taking this book off the shelf and sitting down on a stormy night on an cliff overlooking the ocean and as lightning flashes in the distance, thunder rolls… opening the book to enter Hellboy's world.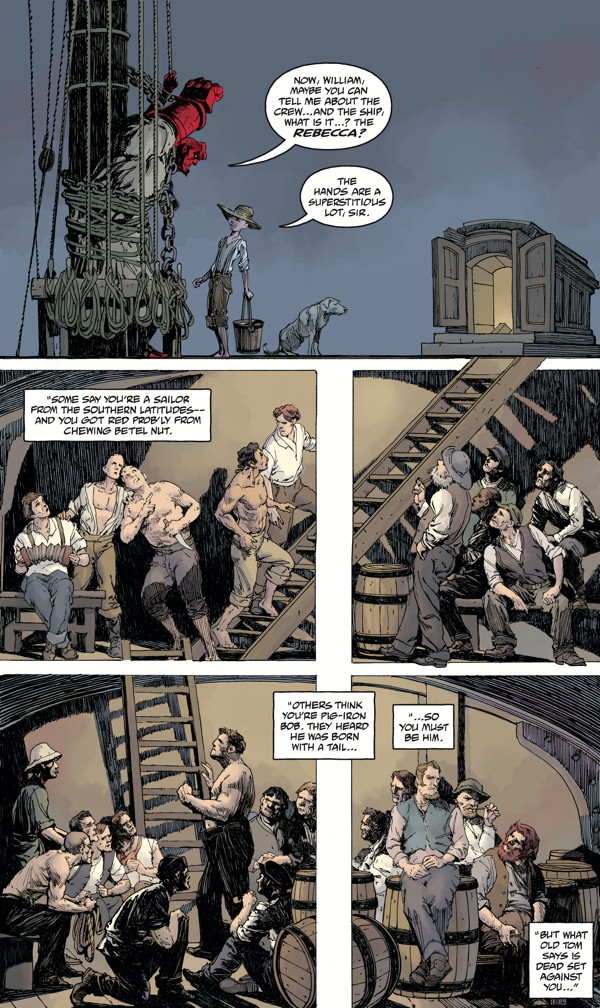 Publisher: Dark Horse
Writer: Mike Mignola, Gary Gianni
Artist: Gary Gianni
Colourist: Dave Stewart
Cover Artist: Mike Mignola
Genre: Crime, Horror
Format: 56 Pages, FC
Release Date: 19th April, 2017