Comics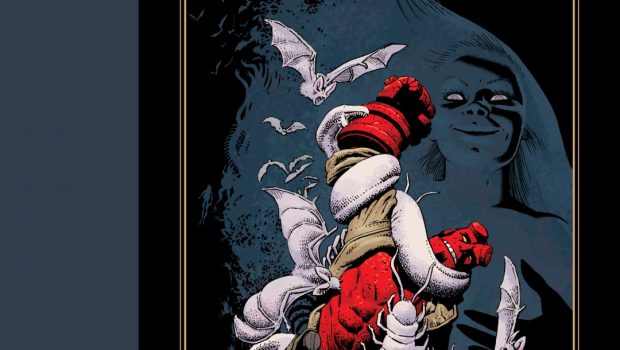 Published on September 14th, 2023 | by Admin
HELLBOY ARTISTS COLLECTION: RICHARD CORBEN
Dark Horse Comics Celebrates The Legacy of Iconic Horror Artist Richard Corben with the Release of HELLBOY ARTISTS COLLECTION: RICHARD CORBEN
Legendary artist Richard Corben created some of the most unforgettable and unnerving comics of all time, inspiring and horrifying generations of readers around the world. Corben's comic career spanned five decades, with seminal stories in Heavy Metal, Creepy, and Eerie, as well as his legendary fantasy underground masterpieces, like Den and Murky World, which were first published by Fantagor Press. In 2024, Dark Horse Comics will celebrate Corben's legacy with the publication of HELLBOY ARTISTS COLLECTION: RICHARD CORBEN, which collects—for the first time in one volume—each and every Hellboy story Corben illustrated. This oversized, 8″ X 12″ deluxe format hardcover features cloth spine and foil cover treatments, and collects more than 300 pages of essential Hellboy stories, including Hellboy: The Crooked Man, which is the basis for the forthcoming Hellboy film from director Brian Taylor.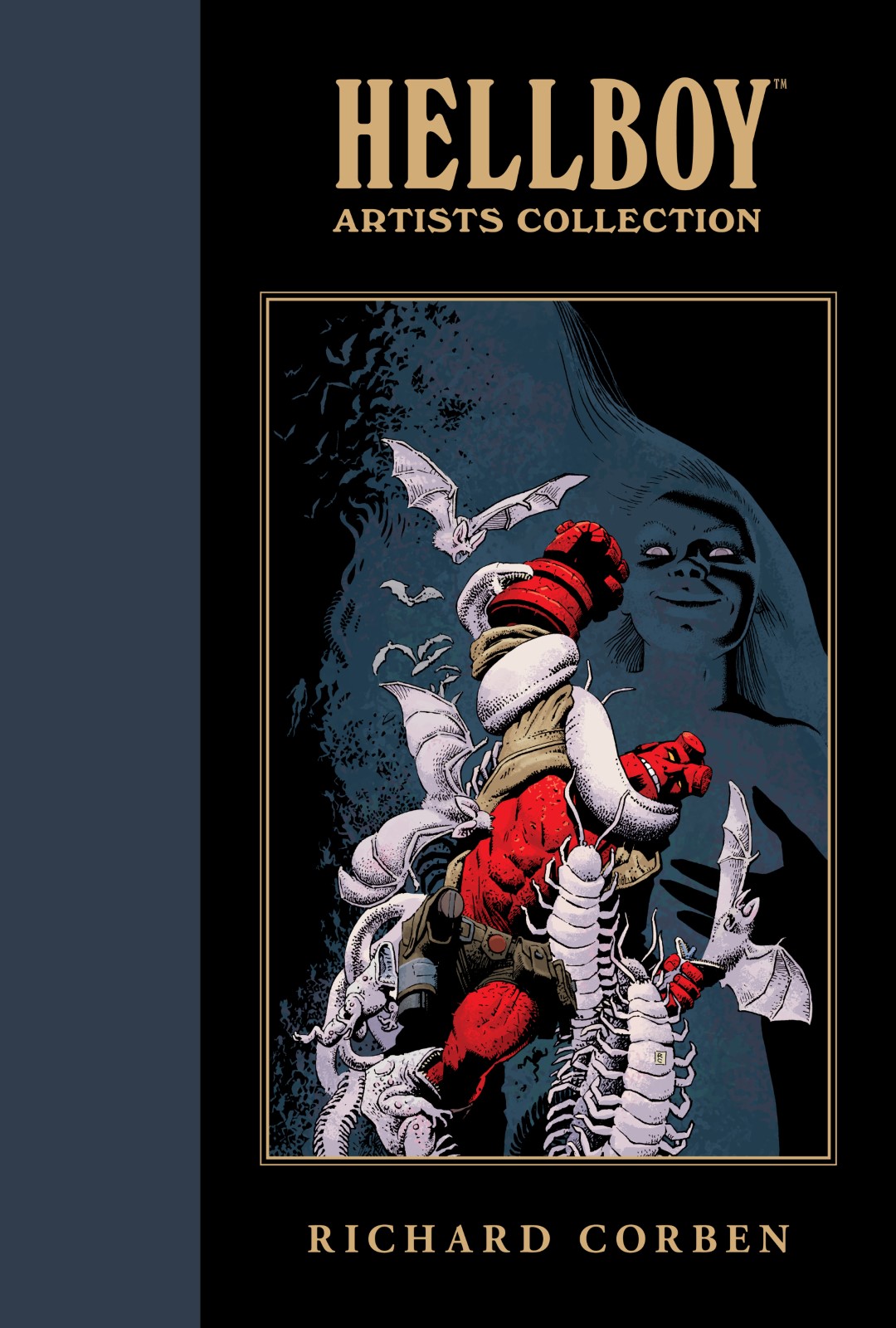 "Corben was a genius," said Mignola. "I was a fan from the first moment I saw his work in Heavy Metal magazine way back when. I never in a million years thought I'd get a chance to work with him, but I did and it remains a highlight of my career. I wrote THE CROOKED MAN specifically for him and it remains my favorite Hellboy story."
HELLBOY ARTISTS COLLECTION: RICHARD CORBEN collects every Hellboy story by Mignola and Corben, including multiple one-shot specials (Hellboy: Being Human, Hellboy in Mexico, Hellboy: The Bride of Hell, and Hellboy: Double Feature of Evil), the short story Hellboy: The Mirror, Hellboy: Makoma issues 1 and 2, all three issues of Hellboy: The Crooked Man, and the original graphic novel Hellboy: House of the Living Dead. All of the stories are colored by Eisner award-winning colorist Dave Stewart and lettered by Clem Robins and the hardcover features a cover by Corben.
Corben was the winner of the Spectrum Grand Master award in 2009 and was elected to the The Will Eisner Award Hall of Fame in 2012. In 2018, he received the Grand Prix de la ville d'Angouleme, which is awarded every year to a comics creator for their career achievement. Corben remains one of few Americans who have been honored to receive this prestigious award. Corben also created the cover art for Meat Loaf's album Bat Out of Hell and a movie poster for Brian De Palma's cult classic film Phantom of the Paradise.
Praise for Richard Corben:
"The artist I most want to aspire to is Richard Corben. His style is visual and it tells the story just as you see it… …my favorite is Corben. I love everything he does, I love his stuff …he's an amazing artist."—Guillermo del Toro
"Corben's work is singular in its humanity. He works with towering technical skill… …the wondrous thing of it all is that underneath all that technical tour-de-force is the sound of a beating heart." —Will Eisner
"Mr. Richard Corben… a genuine giant of his chosen medium."—Alan Moore
"Richard Corben stands among us like an extraterrestrial peak. He has sat in his throne a long time, above the moving and multi-colored field of world comics, like an effigy of the leader, a strange monolith, a sublime visitor, a solitary enigma."— Mœbius
HELLBOY ARTISTS COLLECTION: RICHARD CORBEN will be published by Dark Horse Comics on May 7, 2023. Dark Horse Comics is currently celebrating the 50th anniversary of Corben's masterpiece Den: Neverwhere with new deluxe editions of the long out-of-print classic. Volume 1, now on sale in comic shops and bookstores, features bonus material, art pages restored by long-time Corben collaborator José Villarrubia, new lettering by Nate Piekos of Blambot, and an introduction by Patton Oswalt.