Comics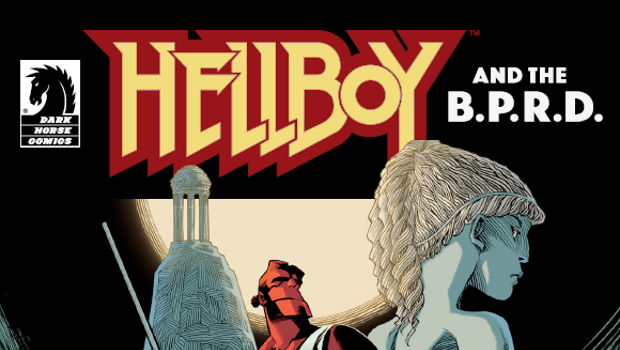 Published on June 10th, 2022 | by Chris O'Connor
Hellboy and the B.P.R.D.: Night of the Cyclops Review
Summary: Ending one job in Greece, Hellboy finds himself lead off onto another that seems larger than life.
Finishing up a job in Greece, Hellboy finds himself lead into another adventure by what seems to be a talking goat. One of the Greek pantheon turns out to be behind some trouble the mysterious locals are having and whether by a case of mistaken identity or fate… Hellboy seems destined to step in and lend a big red hand.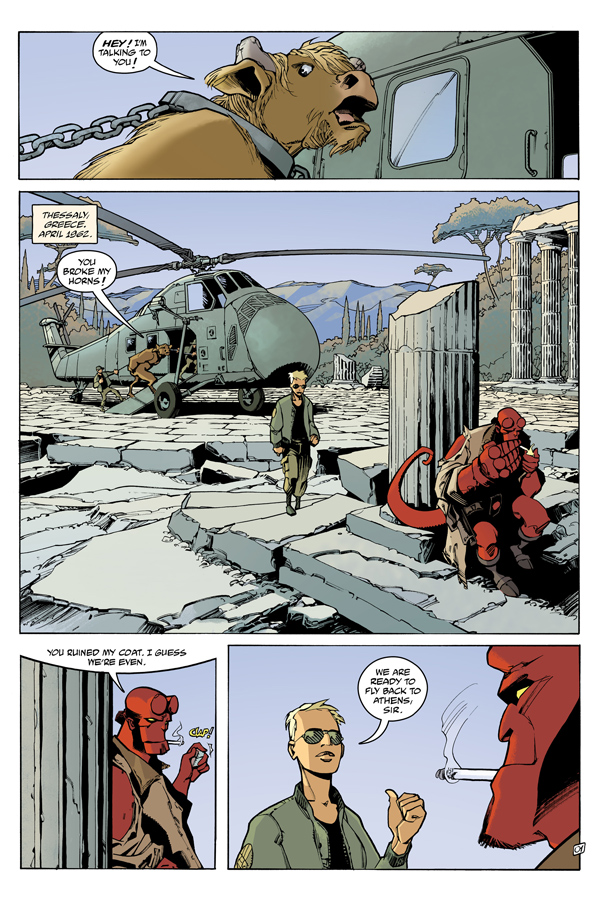 Writing
I've long been a fan of classical mythology with arguably a focus on the Greek/Roman myths and legends, I've also been reading the Percy Jackson books to my son so we are surrounded by the stories at the moment and Night of the Cyclops was a great Mignolaverse side step from the other readings. For those familiar with the myths, there are some great references here to check of your mythology bingo cards, obviously the cyclops, but also pan… I won't ruin the fun but it does feel like a lovely step into the ancient legends through a modern lens. That modern lens arguably makes way for a nice little dialogue laugh when Hellboy has an interaction with the being behind the trouble… it's exactly the sort of line that I love in these comics… you have the huge events happening and then there's just a simple line delivered at just the right time to draw the smile across your lips and the giggle bubbles to the surface… great stuff.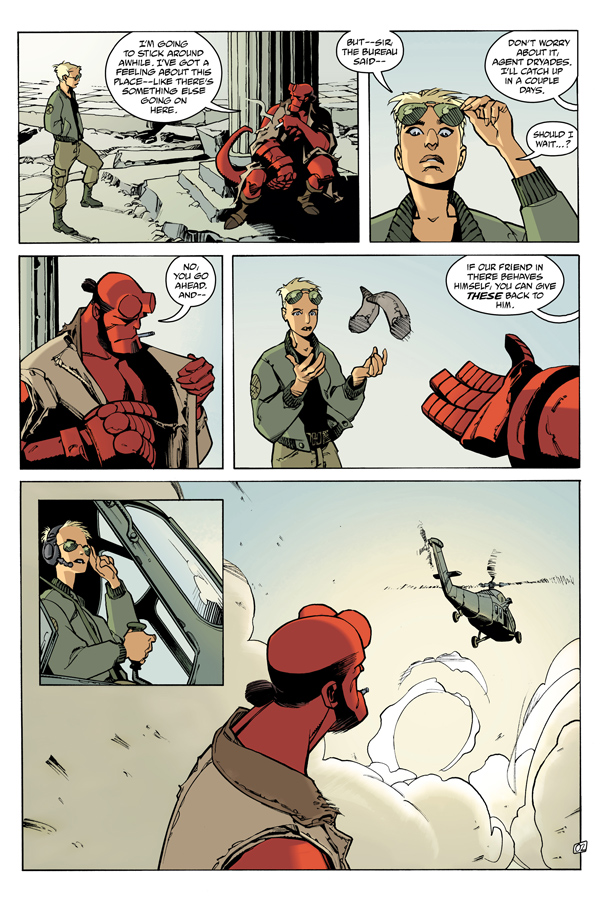 Artwork
There's nothing that puts you in the mind of Greek Mythology than a bit of Grecian urn artwork and it's used in a nice way here to explain how the story, that Hellboy finds himself part of, began. The colour choices, predominantly blue, cool tones, seem appropriately ethereal, dreamlike. I would say that perhaps my favourite image/s involve a scene in the later stages of the story in which Hellboy is trying to protect someone and is put "under boot/sandal"… just something about the progressive sinking into the ground really feels impactful.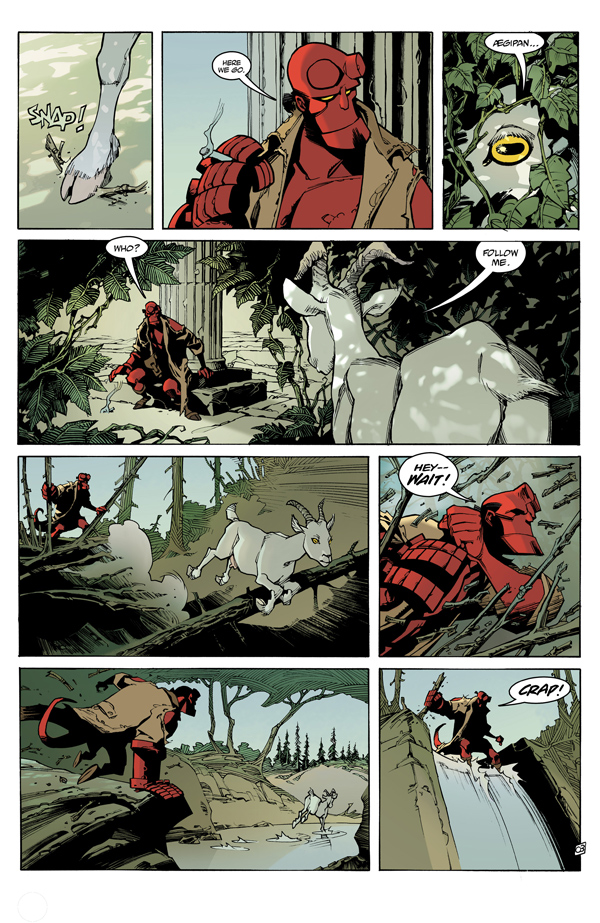 Final Thoughts
If you love mythology then this is a fun comic to grab. It combines two of my favourite things… classic mythology and modern mythology (specifically the Mignolaverse). A great bit of fun, easy to just pick up and read with no need for any prior reading or even any particular knowledge of Hellboy… you can enjoy this one on it's own terms (it is extra enjoyable if you have some knowledge of mythology though). Grab a copy and read it as you drift off to your own hidden glade.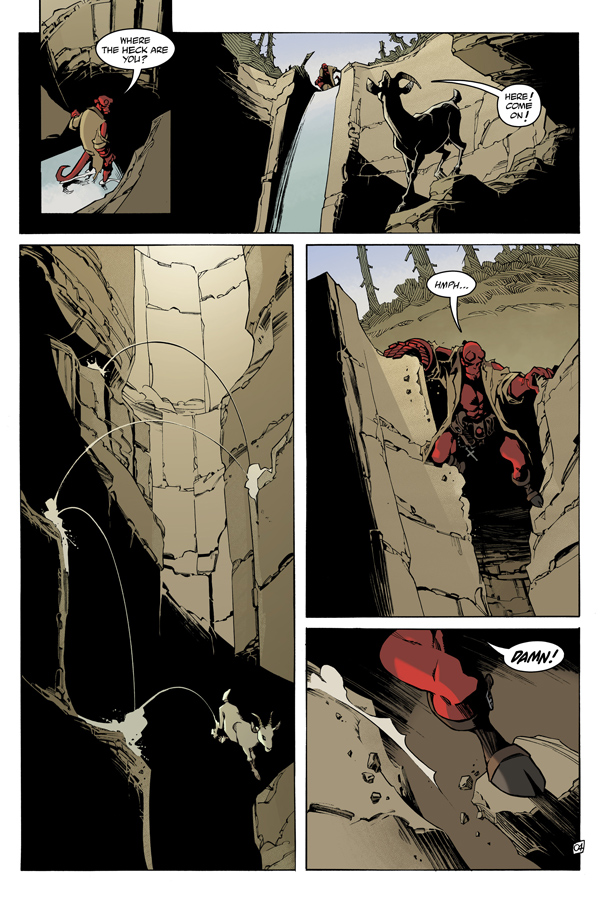 Publisher: Dark Horse
Writer: Mike Mignola, Olivier Vatine
Artist: Olivier Vatine
Colourist: Olivier Vatine
Cover Artist: Olivier Vatine
Genre: Action/Adventure, Crime, Horror
Format: 32pgs, FC, One-Shot
Release Date: 25th May, 2022