Comics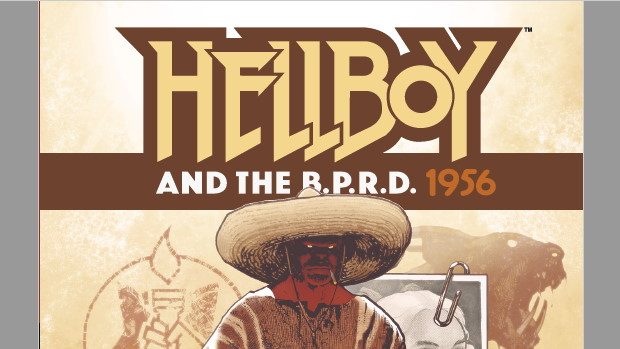 Published on August 26th, 2019 | by Chris O'Connor
Hellboy And The B.P.R.D. 1956 TPB Comic Review
Summary: Hellboy is sent to Mexico where he will experience his infamous misadventures, while the B.P.R.D. faces internal pressure to learn what the Soviets are doing with secret Nazi occult weapons.
The B.P.R.D. is under internal pressure to figure out what the Soviets are doing with recovered Nazi Occult weapons. A suspicious cover up leads one agent to disappear in search of answers. Meanwhile demonic Soviet Occult leader Varvara exercises her authority over her team and has them follow her whims. While all of this is happening, Hellboy is sent off to Mexico which results in his misadventures there.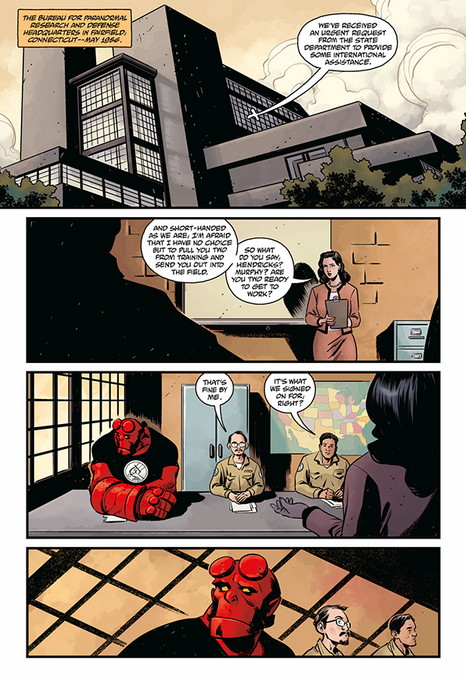 Writing
There's a lot packed into this collection. I think one of my favourite parts though is right at the start where we get to see the vulnerability of Hellboy. Despite outward appearances… we see that he is very "human" at heart and just wants someone to talk to… but it seems there isn't the time or resources and he is sent straight back into the field. It's no wonder he has his misadventures in Mexico given what he was experiencing. There are also many threads here that weave into other stories that are no doubt quite familiar by now. These threads certainly add to the colourful tapestry of this universe and give a lot more context for things that may have been only slightly covered before, Varvara's control over the Soviets being on of those threads.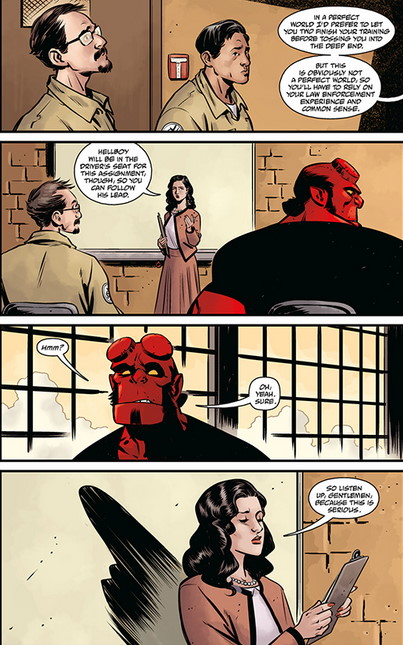 Artwork
When words can't do the moment justice, we can certainly rely on the art team to drive the point home. The expression on Hellboy's face in some of those early panels, the lighting choices to really show just how alone and down he is. There are some panels that really do say so much more than pages of words could hope to convey and with the team of talented artists on board those panels really pull at your heart strings. If you didn't have a good idea how Hellboy could have gone so far "off the rails" in Mexico before… you are likely to have a greater appreciation for those events after this collection.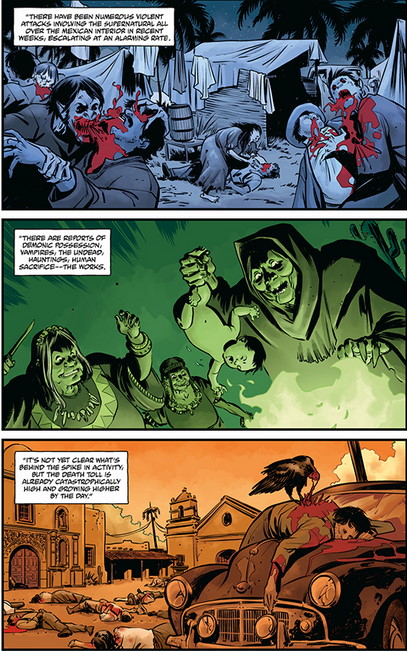 Final Thoughts
I love Hellboy at the best of times… but this issue and the way it shows just how vulnerable he can be arguably puts it in my top list of Hellboy stories. Getting to see more of his Mexico exploits is interesting too and having a greater context for them in the scheme of things helps make sense of why and how they happened. Seeing more of Varvara and just how tight her control over the Soviets is also adds to the understanding of just how dangerous she is (which many of us already appreciate thanks to other stories… but it does drive the point home some more). Overall, this is a great collection that adds texture to the already detailed world of Hellboy and the B.P.R.D. a great addition to any collection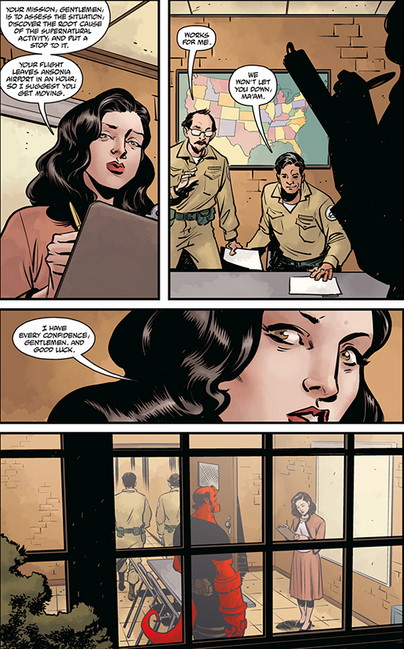 Publisher: Dark Horse
Writer: Mike Mignola, Chris Roberson
Artist: Mike Norton, Yishan Li, Michael Avon Oeming, Paul Grist
Colourist: Dave Stewart, Bill Crabtree
Cover Artist: Dave Johnson
Genre: Action/Adventure, Horror
Format: 168pgs, FC, TPB
Release Date: 4th September, 2019