PC Games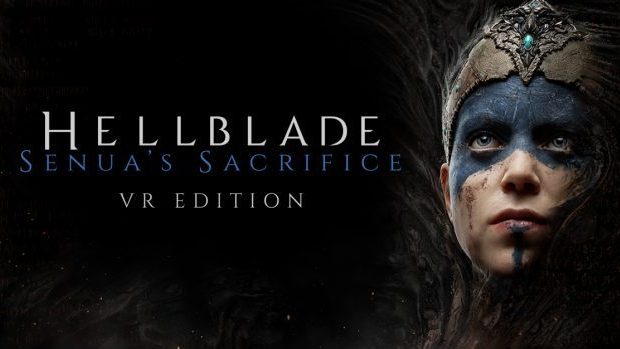 Published on October 1st, 2018 | by Chris O'Connor
Hellblade: Senua's Sacrifice VR Edition (HTC Vive)
Summary: Battling more than just the physical Hellblade will take you far beyond most games and may shake you to your core.
It's not often a game starts by warning you that the contents deal with psychological conditions and may be a trigger for some players. I didn't get to play Hellblade in 2D so the VR experience was my first exposure to Senua's Sacrifice and I can say that even just from the very start of the game, that warning is very apt. I don't know how the introduction played out in terms of immersion on a standard monitor… but when you shut out the outside world and restrict vision to just what is in the headset as VR does… hearing voices all around you is quite… impactful!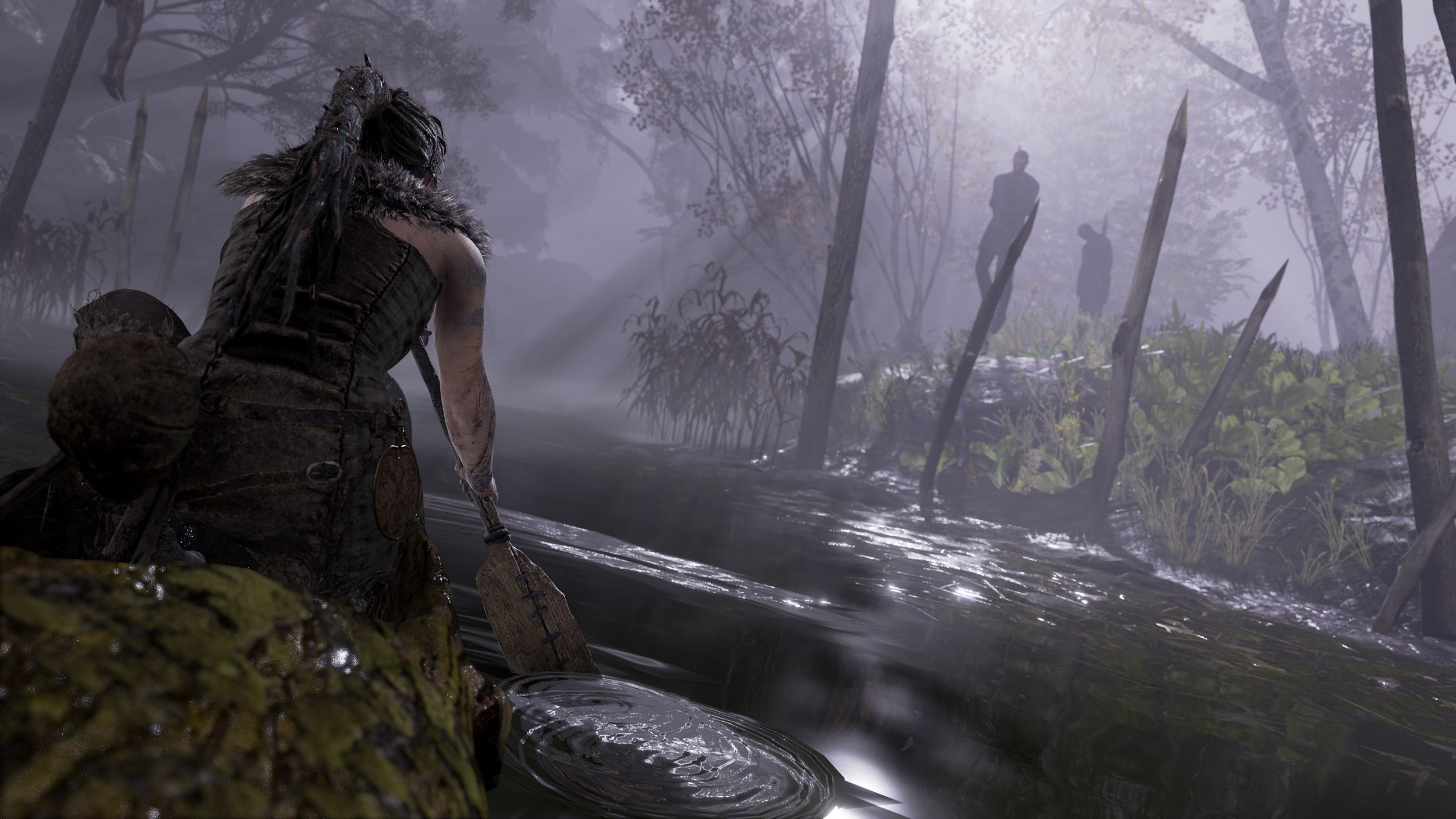 This game is all about the immersion, at least to me it is. When a game wins BAFTA's you know there's got to be some quality to it and once you start Hellblade you get a very clear impression of why it won awards. The story is thoughtful and thought provoking, the presentation of it is engaging and can certainly be confronting. You play as Senua, heading into Hellheim (Nordic Hell) to save the soul of your lost lover. All the while you are accompanied by a group of voices that either attempt to help or hinder you (by simply belittling and undermining your actions).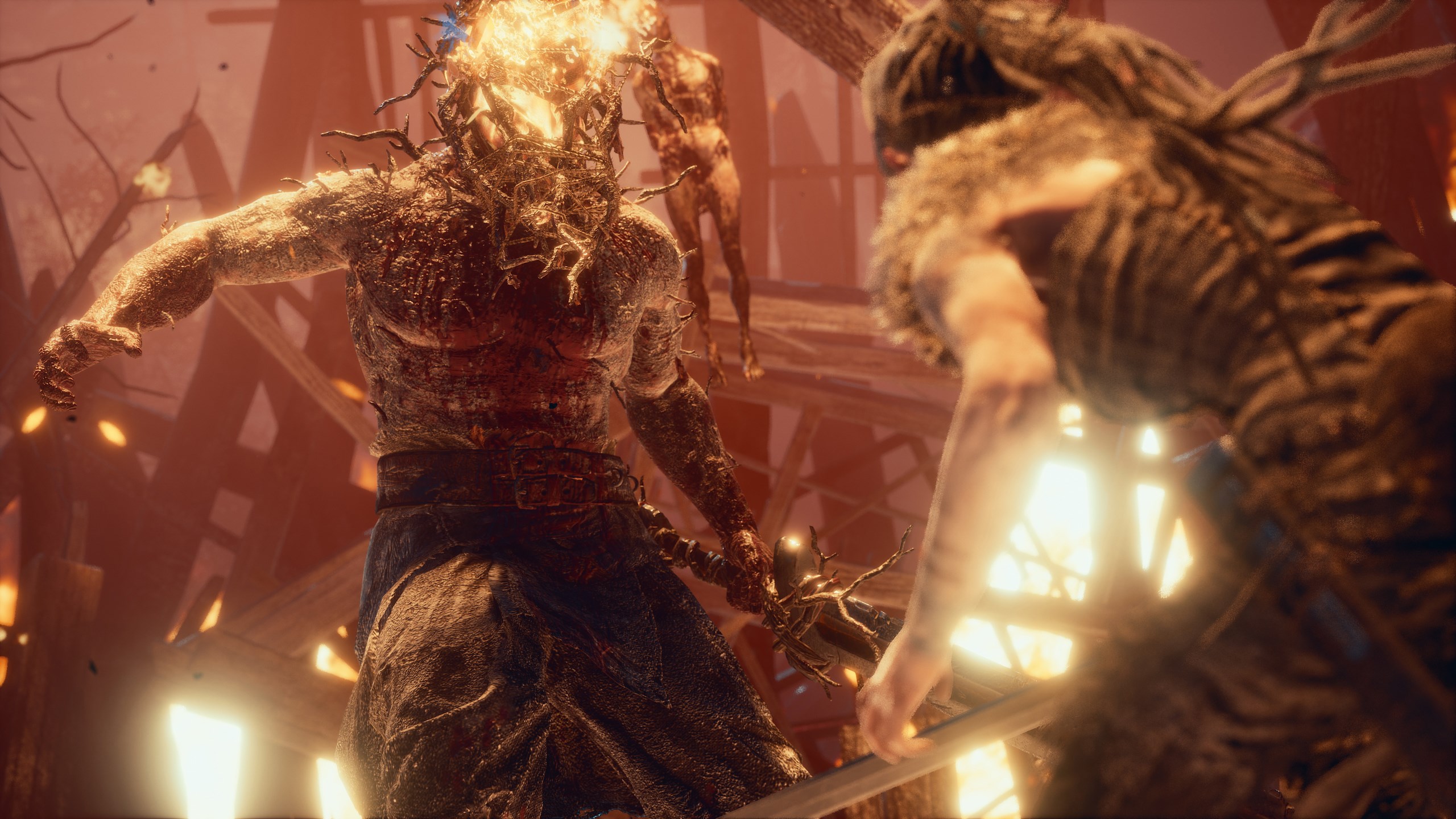 The game works wonderfully in VR because of that shutting out of everything else that you get when you don a VR headset… distractions out of the corner of your eye are removed, sound is brought down to (ideally) just what is in your headset and you enter the world presented to you. The one issue I had was with the camera which took a little getting used to… eventually I found that you could move it somewhat with the keyboard and that helped me put it in more comfortable positions for attempting certain tasks in the game. The fact that the game is played in 3rd person is not actually a breaker of the immersion, in some ways it may actually ad to it. Which is not to say that a first person game with voices seemingly in your head wouldn't be very immersive… but it's just that the way the story plays out it seems to fit quite well that you are somewhat detached from your physical representation.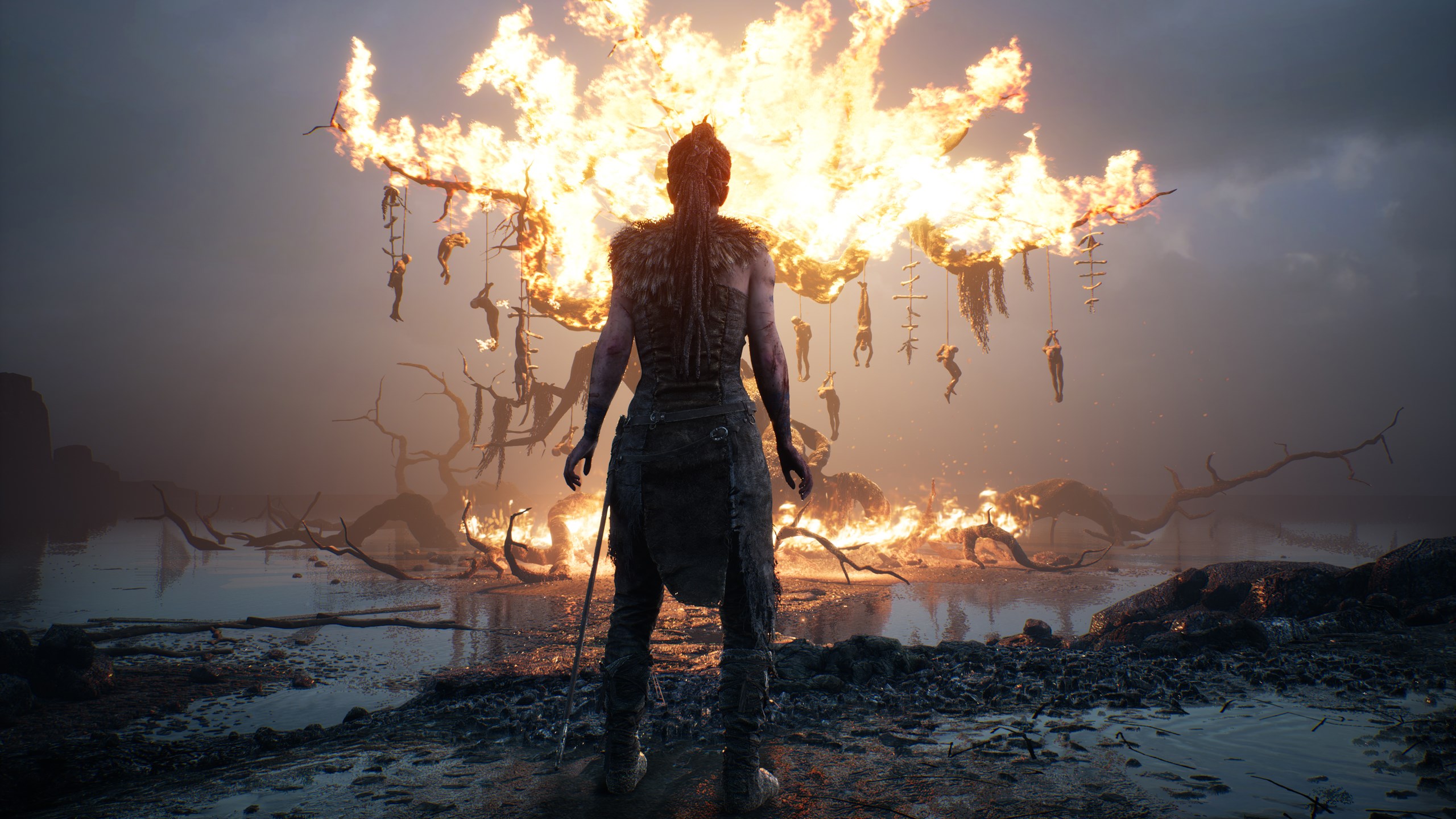 Arguably sound is where Hellblade really sets itself apart from any potential competition. The visuals are stunning, don't get me wrong… but from the moment the game starts and you hear those voices seemingly in your own head… you get a great feel for what is to come. It's like having a group of critics in your head at all times… some saying you are doing ok and others that are really not impressed at all with you and what you are doing. Even in the heat of battle these voices will be talking to you… in that sense they can help you though as they can tip you off to where a danger lies.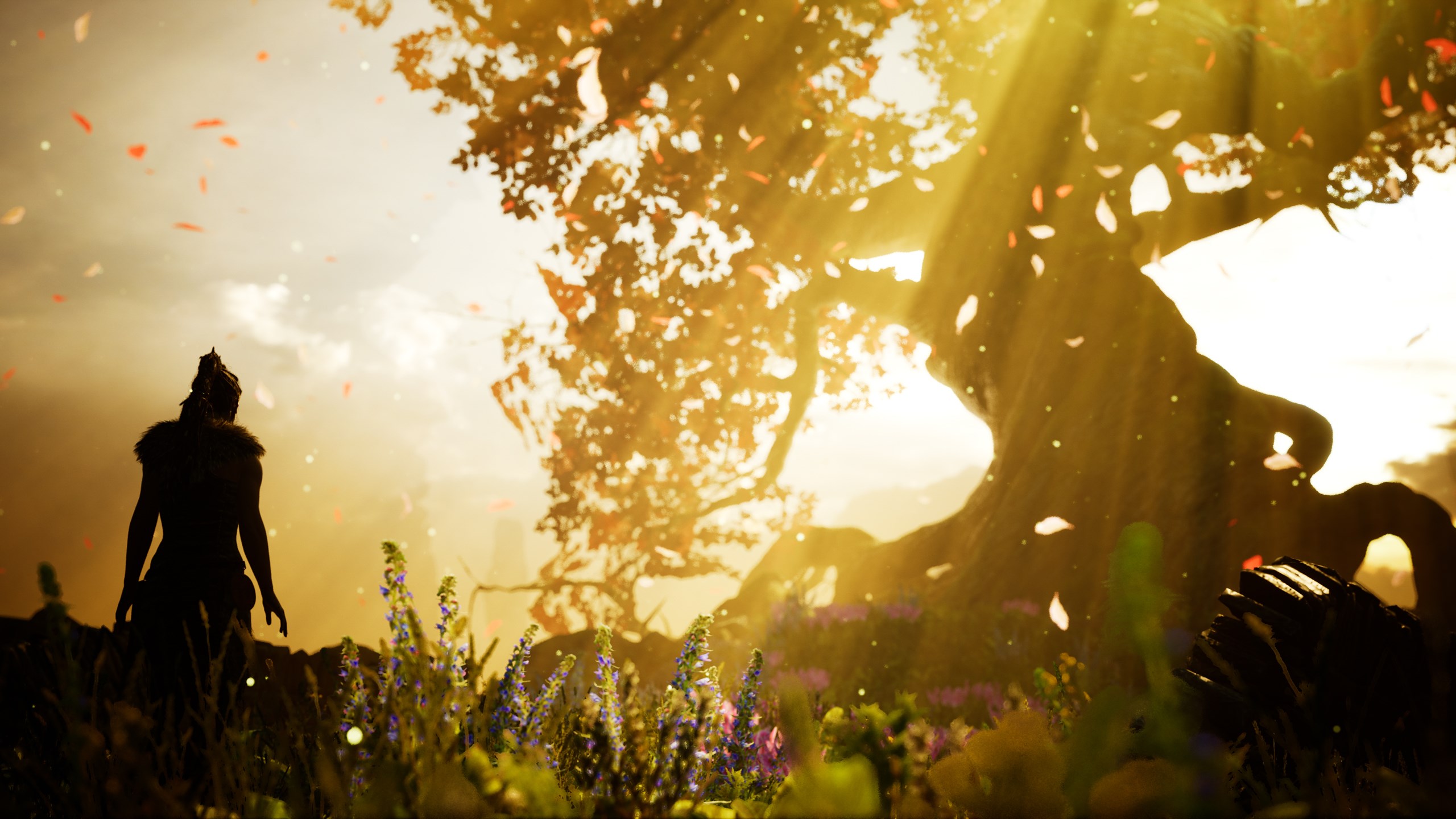 I'm always interested in mythology and folk lore, but to actually be able to play through an experience like Hellblade that is so deep in the mythology but then adds psychological trauma to that… it's both fascinating, educating and deeply engaging on many levels. I would actually recommend Hellblade not just to people who love good narrative games, but people who want to get a better appreciation of what psychosis can be like… but keeping in mind that if you are subject to being triggered then perhaps you should steer clear of this game because I could easily imagine the experience would be a bit too real and probably a bit too close to home.