Events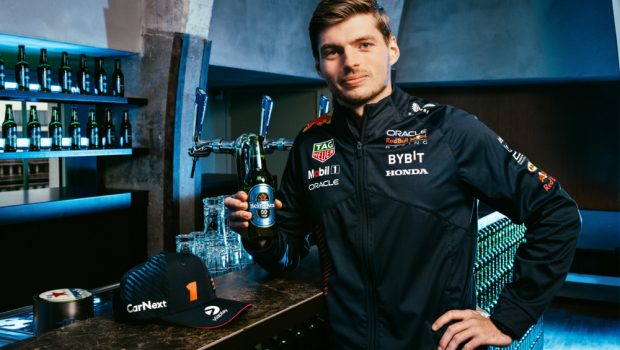 Published on March 8th, 2023 | by Adrian Gunning
Heineken® 0.0 and Max Verstappen search for Australia's Player 0.0 as the 2023 F1® Racing Season Kicks Off
In line with what promises to be yet another exceptional racing season, Heineken® has launched Player 0.0 with global F1® superstar, two-time World Champion, and avid gamer, Max Verstappen.
Player 0.0 is a national Sim Racing tournament that seeks to unite Aussie F1® fans through their shared love of the sport. With Heartbreak High actor, Josh Heuston and gaming queen, Stephanie 'Hex' Bendixsen, leading the pack, the initiative invites Aussies to race around a virtual F1® racetrack at event sites across the country in Sydney, Perth and Melbourne ahead of the FORMULA 1® ROLEX AUSTRALIAN GRAND PRIX 2023 in Melbourne:
Sydney: Westfield Parramatta, 10th – 12th March
Perth: Brass Monkey, Northbridge, 17th – 19th March
Melbourne: Chadstone Shopping Centre, 24th – 26th March
The winner from each pop-up activation will win a trip to attend the FORMULA 1 ROLEX AUSTRALIAN GRAND PRIX 2023 in Melbourne* where they will compete for the ultimate title – the Australian Heineken® Player 0.0 Champion!
The launch of Heineken®'s Australian Player 0.0 coincides with research from the brand that has revealed the different fan groups that have formed following the surge in popularity in Formula 1 in recent years. Because so many new Aussies have become fans of the sport in the last four years alone – 35% being male and a whopping 65% female – a shared love for F1® has also brought many Aussies closer together.
7 in 10 fans (67%) reported they're now spending more time with loved ones because they're devoting, on average, up to an extra 2 hours per week bonding over the sport – that's equivalent to over a full working week spent together throughout the racing season[1].
Heineken® is using the Player 0.0 as an opportunity to unite all fans together over a refreshing drink and common passion – regardless of how long they've followed the sport.
Josh Heuston, a newly converted fan of F1®, commented: "Over the past six years, I've been lucky enough to watch the action live at F1 events in Monaco, Melbourne and Singapore. I've always wanted to drive a Formula 1 race car and see what it feels like, so the opportunity to put my driving skills to the test with Heineken®'s Player 0.0 is perfect."
Gaming queen, Stephanie 'Hex' Bendixsen, added: "Motorsport has been a big part of video games for a long time – but the surge in popularity around F1 in particular, as more people are drawn into the excitement of the sport, is just thrilling. We've seen so many high-action, big-drama moments these past few seasons – so I'm pumped to be able race around a virtual F1racetrack for a little taste of that action myself!"
For more information, visit www.heinekenf1.com.au.