Blu-ray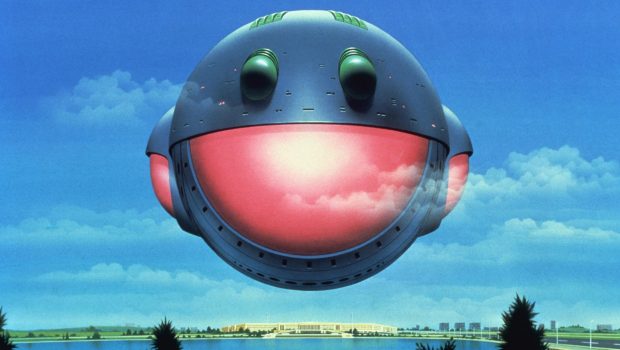 Published on April 26th, 2022 | by Tim Chuma
Heavy Metal (1981) (Beyond Genres #16) Blu-Ray Review
Summary: I hardly need to introduce what this is. Supposedly "adult animation" but really from the mind of and directed towards teenage boys which explains its enduring appeal.
Another one of those movies that I had heard plenty about but never actually seen. There is already a lot about it online and it is largely impervious to criticism due to being so beloved by its fans. The home video version took 15 years to be released due to the soundtrack rights issues.
The movie is an anthology of various stories either taken directly from the Heavy Metal comic book that was originally published in France under Métal Hurlant. Keeping with the anthology nature of the source material each of the stories in the movie is written and produced by a different team so they are all different from story to story. This is more common these days but back in the day it was more common for just the one studio to produce the whole film.
There is a lot of rotoscoping used for the animation which was the style at the time but some people did not think it was "pure" animation for some reason. Ralph Bakshi used it quite a bit in his movies prior to this film including the Lord of the Rings movie he was involved in.
Supposedly this is "adult-oriented" animation but seemingly the stories are all directed towards teenage boys or at least older teenagers as the art and storyline art the sorts of things you would expect them to draw in the margins of their text books. This might be one of the key factors to this film's enduring appeal it is so of the time and true to the source material they would ruin it trying to explain too much these days as some of these stories fall to bits if you think too much about them.
The voice cast is pretty interesting with John Candy, Harold Ramis and Eugene Levy in various segments.
I did not notice the soundtrack as much but it fits in with the movie so well that you really don't notice it standing out as much. The soundtrack is the most famous thing about this movie apart from the movie itself and I believe is available with one of the reissues of the movie but not this version unfortunately.
There was a follow-up to this movie in the form of Heavy Metal 2000 but it didn't take off as well so they never continued with it.
Well worth a look if you are a fan of animation and know what sort of movie you are getting yourself into just don't expect anything too deep and meaningful and you will be fine.
Trailer
Movie details:
Directors: Gerald Potterton, John Bruno, John Halas, Julian Harris, Jimmy T. Murakami, Barrie Nelson, Paul Sabella, Jack Stokes, Pino Van Lamsweerde, Harold Whitaker
Writers: Daniel Goldberg, Dan O'Bannon, Len Blum, Richard Corben, Bernie Wrightson, Angus McKie, Len Blum, Jean 'Moebius' Giraud
Voice cast: Don Francks, Caroline Semple, Richard Romanus, Susan Roman, Al Waxman, Harvey Atkin, John Candy, Glenis Wootton Gross, Marilyn Lightstone, Jackie Burroughs, Martin Lavut, August Schellenberg, John Vernon, Eugene Levy, Joe Flaherty, Rodger Bumpass, Douglas Kenney, George Touliatos, Zal Yanovsky, Patty Freedman, Warren Munson, Alice Playten, Harold Ramis, Vlasta Vrana, Mavor Moore, Thor Bishopric, Len Doncheff, Cedric Smith, Joseph Golland, Charles Jolliffe, Ned Conlon, Robby the Robot, Percy Rodrigues
Soundtrack by Riggs, Blue Öyster Cult, Donald Fagen, Stevie Nicks, Journey, Cheap Trick, Don Felder, Grand Funk Railroad, Nazareth, Trust, Sammy Hagar, Black Sabbath, Devo
Format: Animation
Country: Canada
Language: English
Length: 90min
Advisory: Nudity, sex scenes, violence
Distributor: Umbrella Entertainment
Extras:
Feature-Length Rough Cut
Rough Cut audio commentary by writer Carl Macek
Carl Macek reading his book "Heavy Metal: The Movie"
"Imagining Heavy Metal" Making-of documentary
Deleted scene – Neverwhere Land Sequence
Deleted scene: Alternative Framing Story (with optional audio commentary)