Interviews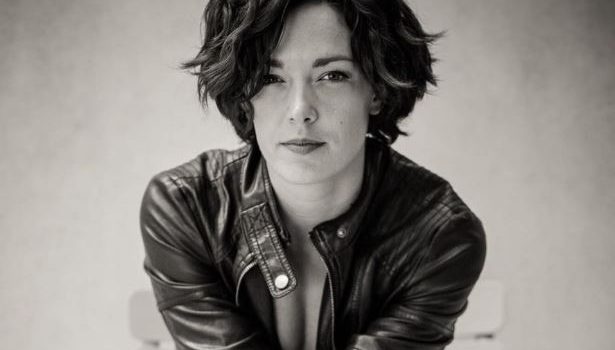 Published on August 20th, 2016 | by admin
Heather Favretto Interview … into the looking glass with Shadowland
So tell us how you became involved in Shadowland?
I was working with Pilobolus on another project and thought I would love to be a part of telling this fantastical story, so I auditioned and luckily, I got the job!
What's your background as a performer?
I grew up doing musical theatre and Shakespeare, but really fell in love with modern dance, so I got my BFA in dance performance from Rutgers University in New Jersey. Even though I don't "speak" in this show, I feel uniquely lucky that I get to combine my theatrical background with my love of dance in Shadowland.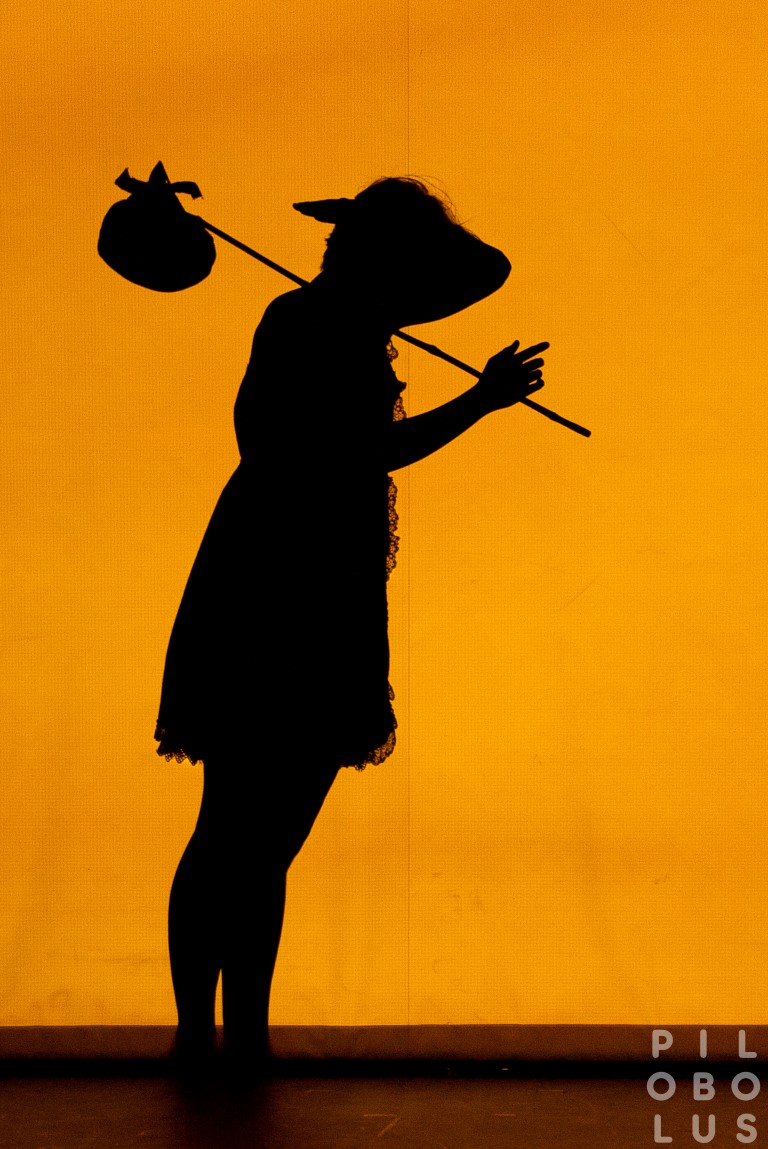 Could you explain your character 'Alice' to us from Shadowland?
We affectionately refer to this character as "Dog Girl," but I can totally see why she is often compared to Alice! As a wonderfully curious teen, she is still discovering the woman she wants to become, and she is both adventurous and highly vulnerable as she ventures on this journey. It has been an absolute delight for me to breathe life into this character and I hope she'll win your heart over as she has mine.
What's your favourite aspect about Shadowland?
I love the way the performers tell the story! We are literally manipulating the entire set: turning the lights on and off, moving them all over the stage, flipping the screens, and using over 200 props to illustrate the story all before your very eyes. This deconstruction of stage-magic really appeals to me, especially because even though audiences can clearly see how we are doing it, it's still mystifying!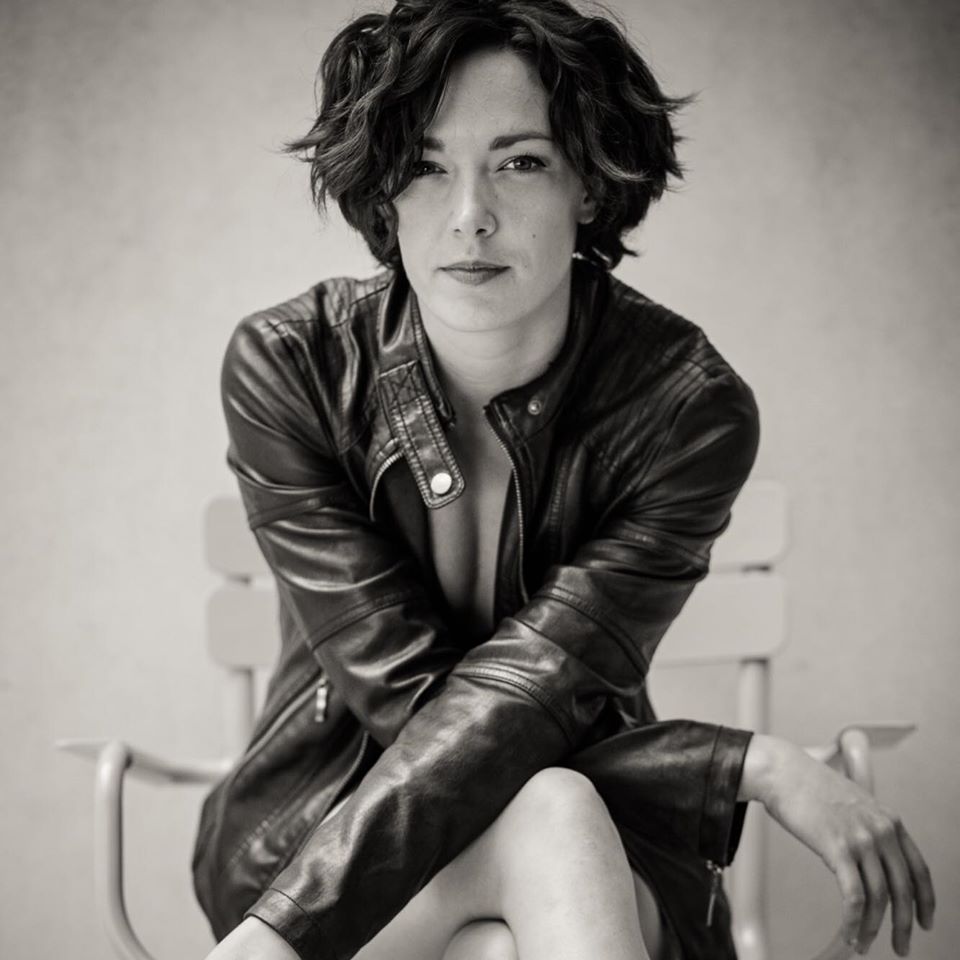 Favourite performance?
Every night!
You also transform into a cute dog in Shadowland, is that position quite difficult to sustain, especially with all your activity?
It is probably the most challenging thing I have ever done as a performer!!! Firstly, I spend about half of the show with my vision extremely obscured: my elbow is in front of my face. Additionally, my hearing is somewhat compromised: my deltoid is pressing hard into my ear.  Lastly, animating my forearm and fingers as a believable dog snout, tongue, and ear is wildly complex! That being said, it is incredibly rewarding when after thousands of hours of rehearsal and performance, one can finally elicit the desired response from one's shadowcasting.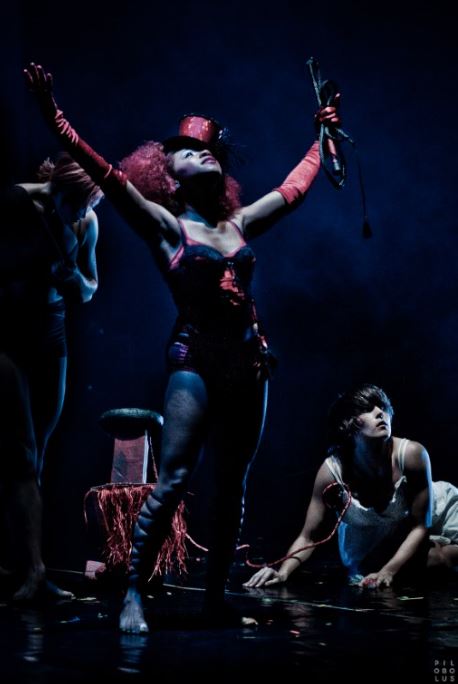 Given all the circus acts and amazing lighting, how do you keep the illusion so real behind the screen?
We actually speak to each other quite a bit during the show, which helps to keep everyone on the same page, while also cueing smooth transitions into and out of shapes and scenes. It is also very important to us that throughout all of the cool tricks we  maintain that Dog Girl and the characters with whom she interacts, have genuine human emotions. It provides the audience with a tangible connection while being swept up into the shadow universe.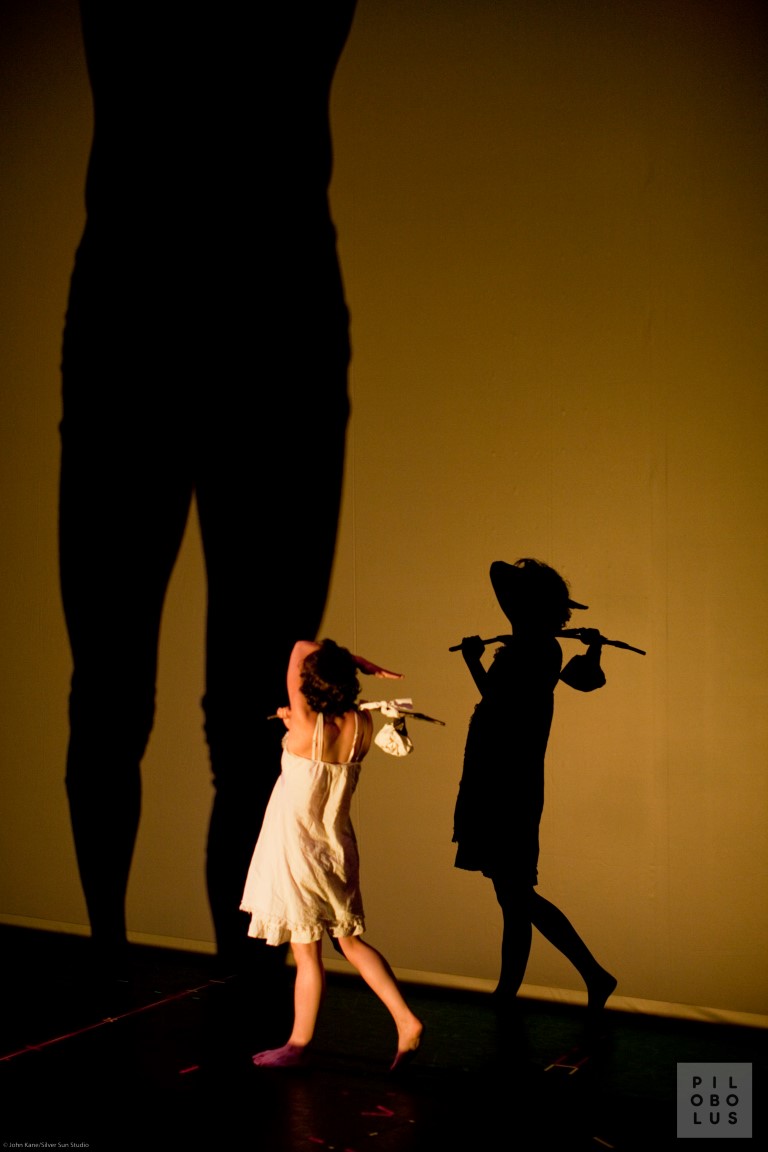 After the main story in Shadowland finishes, you also tailor a surprise ending for the Melbourne audience. What's your favourite part of that specific Australian performance?
Yes! I love our kangaroo and little Joey.
Lastly, how would you sum up Shadowland to those who have never experienced it before?
It's wonderfully weird, but also has something for everyone! It's definitely not your typical dance show: if you open your mind, we promise to surprise, frighten, and delight!
HEATHER JEANE FAVRETTO BIO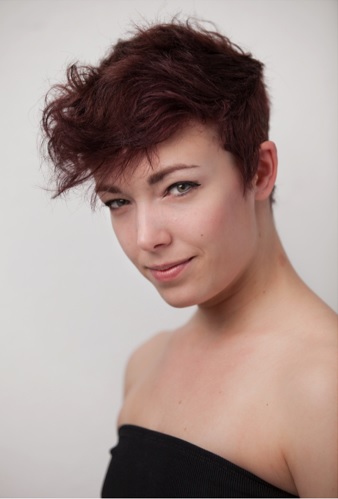 Heather grew up in New Jersey where her hyperactivity as a child drove her parents to place her in dance classes. Sixteen years later, she received her BFA in Dance from Rutgers University and was awarded the Dance Express Honor for four years of consistently outstanding choreography. Upon graduation she worked for Douglas Dunn and Dancers, Cleo Mack Dance Project, and Naganuma Dance.
She first joined Pilobolus in 2010 to work on a musical adaptation of James and the Giant Peach at Goodspeed Operahouse. Other favorites with Pilobolus include: RadioLab LIVE! In The Dark, a collaboration with WNYC radio moguls (and personal heroes) Jad Abumrad and Robert Krulwich, and best of all Shadowland! She joined the cast in 2012 and has been having a blast ever since!   
SHADOWLAND – AUSTRALIAN TOUR 2016
PRESENTED BY PILOBULUS 
TICKETS ON SALE FROM MONDAY 16TH MAY

PERTH
Regal Theatre from August 1st 2016
MELBOURNE
State Theatre, Arts Centre from August 10th 2016
REGIONAL VICTORIA
Frankston– Frankston Arts Centre- from August 16th 2016
Horsham– Horsham Town Hall August 19th 2016
Geelong– Deakin's Costa Hall August 20th 2016
Bendigo– Ulumbarra Theatre August 21st 2016
BRISBANE
Playhouse Theatre QPAC from August 23rd 2016
CANBERRA
Canberra Theatre from August 30th 2016
SYDNEY
State Theatre from September 1st 2016
ADELAIDE
Her Majesty's Theatre from September 6th 2016
 
www.shadlowlandlive.com