Films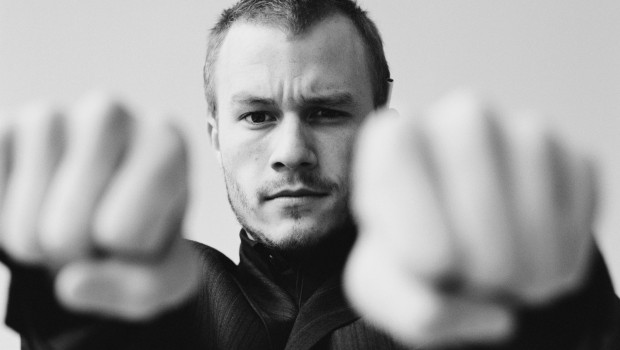 Published on April 8th, 2015 | by Damien Straker
HEATH LEDGER SCHOLARSHIP JUDGES ANNOUNCED: ROSE BYRNE, GREGOR JORDAN, VINCE VAUGHN, BEN MENDELSOHN
Australians in Film (AiF) has garnered a stellar line up of judges to award this year's AiF Heath Ledger Scholarship; created to foster the education and career development of Australian actors within the United States.
Participating on the judging panel are Australian actors Rose Byrne (Damages, The Internship, Neighbors) and Ben Mendelsohn (Bloodline, Exodus: Gods and Kings, The Dark Knight Rises), American actor, writer and producer Vince Vaughn (True Detective, The Internship, The Break-Up), executive producer Adam Schroder (Zoolander, Sleepy Hollow, Clueless), directors Kieran Darcy-Smith (Wish You Were Here, By Way of Helena) and Gregor Jordan (Ned Kelly, Two Hands), Australian-based casting director, Ann Fay (Anzac Girls, Packed to the Rafters) and Emmy award winning casting director, Laray Mayfield (Fight Club, Gone Girl, House of Cards, The Social Network).
Previous recipients of the scholarship include Cody Fern (The Last Time I Saw Richard), James Mackay (The Dressmaker, The Tomorrow People), Anna McGahan (Anzac Girls, House Husbands, 100 Bloody Acres), Ryan Corr (The Water Diviner, Wolf Creek 2), Bella Heathcote (Dark Shadows, The Rewrite) and Oliver Ackland (Party Tricks, Blinder).
Australian actors are urged to act quickly and deliver their submissions before the closing date of Tuesday, April 21. The winner and two runners up will be announced early June 2015 at a dinner in Los Angeles with the Ledger family in attendance.
The scholarship was established in 2008 in honour of the late Academy Award® winner, Heath Ledger, and aims to provide a bridge for actors who have achieved a level of success in Australia, to establish themselves as working actors in the United States. It is an exciting and ultimately life-changing opportunity for the finalists, often boosting their profile with agents and managers in America and introducing them to a network of professionals who can support them throughout their career.
Having been awarded the scholarship in 2014, Cody Fern said, "The opportunities and support offered through the Heath Ledger Scholarship have been truly life changing; the benefits continue to have a profound impact on both my personal and professional life. It has been a privilege and a great honour to be part of such an incredible legacy and I cannot thank Australians in Film and the Ledger family enough."
The primary recipient of the 2015 scholarship will receive a $10,000 USD cash fund, a two year scholarship at the Stella Adler Academy of Acting and Theatre in Los Angeles, a return flight to Los Angeles flying Virgin Australia to attend the announcement ceremony in June and a second flight when they are ready to transition their career to the United States, a 7 day Californian trip from Visit California, $5,000 USD worth of visa and immigration services from Raynor and Associates and complimentary lifetime membership to StarNow.  It also includes mentorship from professionals in the industry. Two runners up will receive a round-trip ticket to Los Angeles courtesy of Virgin Australia where they can profile themselves in the US market and for the first time, they will also receive a scholarship to attend Masterclasses at Screenwise Film & TV School for actors in Sydney.
Applications are now open and will close on April 21, 2015. 
For further information regarding submissions, please visit:
http://www.australiansinfilm.org/heathledgerscholarship
Australians in Film (AiF) is a Los Angeles based non-profit organization that serves as the industry guild for Australian filmmakers and performers in the US.
The Seventh Annual Heath Ledger Scholarship is sponsored by Virgin Australia, Visit California, Stella Adler Academy of Acting & Theatre – Los Angeles, Screenwise Film & TV School for Actors, Ausfilm and AiF's Agency of Record, BIW.
Source: NIXCO Press Release