Games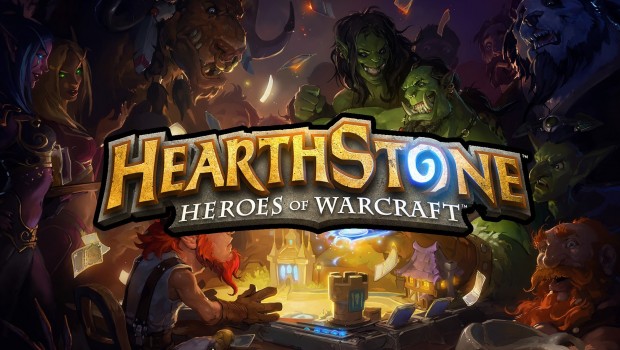 Published on March 17th, 2017 | by admin
Hearthstone's Journey to Un'Goro Card Reveal Livestream; World of Warcraft Un'Goro Madness Weekend Event; HCT Winter Championship – Choose Your Champion!
Join our expert explorers, Senior Designer, Peter Whalen, and Sean "Day9" Plott, on Saturday, 18 March at 5a.m. AEDT for the expedition of a lifetime! Tune in to uncover mysteries about the creation of Hearthstone's upcoming expansion, Journey to Un'Goro—together you'll embark on a quest to discover giant dinosaurs, crackling elementals, and lethal flora… and witness firsthand all-new cards from the set!
You will be tested at every turn, but worry not—our fearless guides will be streaming on both Twitch and Facebook live! Can't watch the stream live? Don't worry – the full video will be posted on the PlayHearthstone YouTube channel after it has completed.
Visit Ungoro.com to learn more about Journey to Un'Goro.

World of Warcraft Un'Goro Madness Weekend Event
The dinosaurs of World of Warcraft are out of control in Un'Goro! Beginning tomorrow, and running until Monday, 20 March AEDT, if you help quell the attack, you'll be awarded with temporary, evolution buffs. To take on these rampaging beasts, open the map in Un'Goro Crater and you'll see a red marker placed where several bosses will spawn, including Cluthmother Zavas, Giantfin, Sherazin, Akaridal, and more! Stay safe, adventurers!
You can find all the upcoming World of Warcraft micro-holiday events happening until June on the World of Warcraft website.
HCT Winter Championship – Choose Your Champion and Reap the Rewards!
In non-dinosaur news, the HCT Winter Championship takes place next week, Friday, 24 March to Monday, 27 March (AEDT), in the Bahamas! Sixteen players from around the globe have earned a place to compete for a share of the $250,000 USD prize pool, and a seat at the Hearthstone World Championship. Now it's your chance to choose one of these players as your nominated champion and reap the benefits as they compete during the tournament! Pick one finalist on the Choose Your Champion voting site and if that player advances in the tournament, you will receive Mean Streets of Gadgetzan packs as a reward!
For more information about the HCT Winter Championship, please visit the Hearthstone website.