Games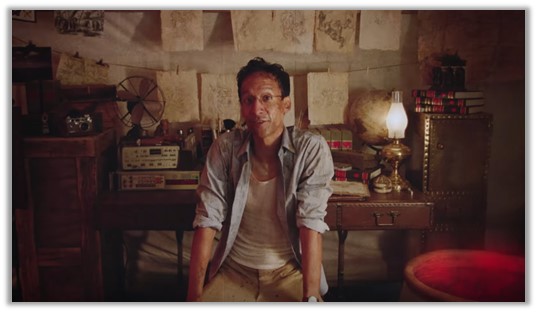 Published on March 29th, 2017 | by admin
Hearthstone – Wonders of Un'Goro Episode Three; Adapt in Un'Goro with Dean Ayala!
Today we released the third episode of the short-form web series, Wonders of Un'Goro. Danny Pudi – star of TV comedies Community and Powerless – plays Professor George H. Doyle, children's show host and aspiring scientist.  This week the professor has uncovered a new discovery, but will his lack of sunscreen ruin the expedition?
Wonders of Un'Goro | Episode Three – HOT Springs
Missed the first two episodes? Watch them here!
Hearthstone – Adapt in Un'Goro with Dean Ayala!
Hearthstone Game Designer, Dean Ayala, is giving fans an in-depth look into Journey of Un'Goro's new card mechanic, Adapt. He will also be revealing some new cards from the Adapt set, so be sure to jump onto the Hearthstone website to read the full article! Below is a sneak peek into some of the areas of design Dean discusses in the article:

Origins of Adapt

The first version of Adapt came about during development of the previous expansion, Mean Streets of Gadgetzan. A concept we had for one of the factions was all about building and upgrading mechanical creations. Whenever a Mech was played, you would get a Spare Part-style card that could give that Mech a new ability. Eventually we simplified the mechanic so that whenever you played a Mech, you could just pick a way to upgrade it. We loved how this played, but at the time we were happy with the Kabal, Jade, and Goon mechanics, and decided to push the idea to a future set. When it came time to brainstorm for Journey to Un'Goro, we came back to this idea of upgraded Mechs and thought it would be perfect for the story we wanted to tell about our dinosaurs.

Near the beginning of Un'Goro, there were around 20 different options for Adapt. Originally we had adaptations that did things like deal damage to other creatures or let a player draw cards, but we felt the story of Adapt was clearer when the expectation was always that it would make the minion itself better. The adaptations that were the most engaging to us were the ones you chose based on the current game scenario rather than adaptations you might pick in any situation.