Games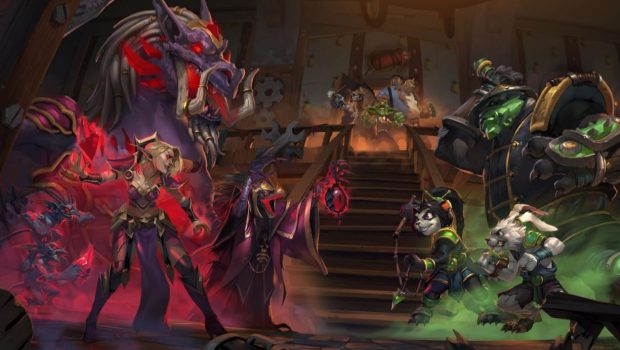 Published on July 4th, 2017 | by Admin
Hearthstone Expansion Announcement; HCT Shanghai – Choose your Champion!
The second stop of the 2017 Hearthstone Championship Tour takes place among the glittering skyline of Shanghai, China this weekend (7-9 July). Sixteen players from around the globe have earned their spot and will now battle for a share of the $250,000 USD prize pool on offer, as well as a seat at the Hearthstone World Championship. Among the competitors are representatives from Australia (CitizenNappa), and New Zealand (Mage)! To view the full event and stream schedule, visit our blog post.
Viewers at home can also get involved by selecting one player as a nominated champion, then reap the benefits of their performance as they clash throughout the tournament. Pick one finalist on the Choose Your Champion voting site and if that player advances in the tournament, you will receive up to four Journey to Un'Goro card packs as a reward! All players who participate will receive a free card pack. Not sure who to choose? Read up, and see the decks each player will be bringing to HCT Shanghai here.
Expansion Announcement at HCT Spring Championships!
In addition to the exciting top-tier Hearthstone esports on display at the HCT Spring Championship, Team 5 will also be on hand to make a special announcement about upcoming Hearthstone content.
Tune in live on Friday, July 7 at 12:00 PM AEST / 2:00 PM NZST as developers reveal details about Hearthstone's next expansion! Be sure to follow the official Hearthstone Twitch channel to be notified when we go live so you don't miss a moment.