Hardware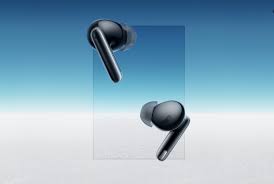 Published on June 24th, 2021 | by Andrew Bistak
Hear, Hear! OPPO's New Enco Range Makes Audio Accessible
Following a new study from OPPO revealing Aussie Consumers' top factors when looking to purchase new earphones are price (30%) and Audio quality (29%), the leading technology brand has launched three new TWS earphones in Australia. The new Enco range provides Aussie consumers with more choice for premium audio across varying price points, ranging from $149 through to $349.
As Aussie consumer become increasingly price conscious, OPPO's research found majority (62%) of Australian's are thrifty shoppers who are willing to spend up to $150 on new earphones, while a quarter (24%) a happy to spend up to $250, and one in ten (9%) are willing to spend up to $350. The new Enco offerings aim to make high quality TWS experiences accessible to more Aussies than ever before.
Powerful and Dynamic Audio with Enco Air
Priced at $149 with powerful and dynamic audio, enriched with Vocal Enhancement mode and combined with lightning-fast Bluetooth 5.2 connectivity, the Enco Air delivers a truly immersive sound experience.
Coming with a powerful 12mm dynamic driver and intelligent software, the Enco Air deliver deep bass, clear highs, as well as rich mid-range tones that truly bring sound to life. Low range audio frequency is further enhanced with the dedicated bass duct, letting you experience powerful low-end sounds when listening to your favourite tunes. In addition, the Vocal Enhancement mode uses a dynamic, real-time algorithm to adjust signals and make voices stand out clearly from the rest of your audio.
The Enco Air features intelligent fast charging capabilities, getting up to eight hours of playtime after just a 10-minute charge. With up to 24 hours listening time and up to 15 hours call time, the Enco Air lets you enjoy your favourite movies and music all day long.
Using adaptive AI noise cancelation, the Enco Air are ideal for crisp and clear voice calls. Each earbud comes with two built-in high sensitivity microphones to pick up voice signals and separate ambient noise – meaning you can be heard perfectly whether you're in a crowded coffee shop or a busy street.
Hear It Your Way with Enco Free2 
Joining the Enco family today is the Enco Free2 at $199, offering a deeply tailored audio experience, with Active Noise Cancelling (ANC) and a Sound Equaliser feature to intelligently create your ideal sound profile. Designed in collaboration with Danish Hi-Fi company Dynaudio, the Enco Free2 delivers rich natural sounds, so users can experience music the way it was intended.
The OPPO Enco Free2 comes with a unique Active Noise Cancelling solution, based on real usage data and thousands of in-ear tests. The earbuds can intelligently optimise the noise cancelling curve based on the structure of the ear canal, offering the best personalised noise cancelling experience. Plus, with the advanced ANC chip, the Enco Free2 has a noise cancelling depth up to a frequency of 42dB.
The earphones also come with six high-sensitivity microphones, three on each earbud, that work in synergy to enhance voice while cancelling out background noise. The Triple-Mic Call Noise Cancelling feature allows for crystal clear voice capture even in noisy environments, be it a windy day or a busy restaurant. For those who want to better take in their surroundings, the Enco Free2 have a Transparency Mode that lets consumers hear ambient sounds and stay safe on the go.
The Enco Free2 earbuds are designed to offer long-lasting reliability on the move, coming with an impressive 30hrs total playtime when combined with the charging case. The earphones are also equipped with the latest Bluetooth 5.2 hardware and binaural transmission – meaning Aussies have a stable wireless connection, being able to use the earbuds together, or on their own, without signal loss or delay.
Iconic Audio Experience with Enco X
One in four Aussies stated they are less distracted and enjoy their music or podcast more when wearing noise cancelling earphones. With the OPPO Enco X earphones featuring four tailored noise cancellation settings,  these are the new must-have earphones for audiophiles.
Available now and retailing at $349, the OPPO Enco X earphones create an all new top-quality TWS experience as the brand continues to pioneer innovation. Featuring a DBEE (Dynamic Bass Enhanced Engine) 3.0 Acoustic System that adopts a coaxial dual-driver design typically found in high-end audio devices. In the front, a magnetic balanced membrane driver handles high frequencies and in the back a triple-layer composite dynamic drive handles middle and low frequencies. With dual speakers positioned on parallel axes ensuring natural and high-definition audio output.
Audio-lovers can stream up to 25 hours on a single charge, with wireless charging also supported. The OPPO Enco X is compatible with a wide array of Bluetooth devices and compliments the amazing audio quality of Dolby Atmos on selected OPPO smartphones.
The launch of the new OPPO Enco Range further cements OPPO's place as a leading smart device manufacturer in Australia.
"We are extraordinarily proud to be the third largest smartphone vendor in Australia and continuing the expansion of our ecosystem was the next logical step to best serve the one million Aussies using OPPO devices," said OPPO Australia's Managing Director, Michael Tran.
OPPO Enco Pricing & Availability
Enco Air: RRP: $149
Enco Free2: RRP: $199
Enco X: RRP: $349
The entire range is now available through OPPO's online store.