News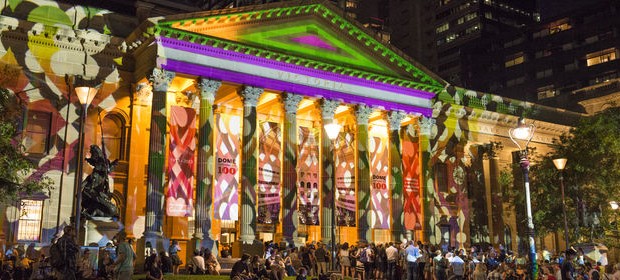 Published on February 19th, 2014 | by admin
HAYCOM's CREATIVE EVENT TECHNOLOGY SPEARHEADS INNOVATION
Events will never be the same again after the launch of an event robot, holograms and new event software by Australia's leading creative technical production company Haycom, at the Asia-Pacific Incentives and Meetings Expo (AIME) today. 
Mario Valenti, Director of Haycom, said the company is delighted to offer an impressive range of cutting-edge technology that complements the technical production services Haycom has been renowned for, in order to help event producers and corporations add another layer of differentiation to their events.
"The Telepresence Robots are a brand new concept for Australian events. Incorporated into overall event technical production, they are fun, interactive, deliver a powerful brand message and create a memorable experience for guests.
"We have the only two Telepresence Robots available in Australia today with more to come," said Mr Valenti.
Musion Technology, 3D holographic projection, is exclusively offered by Haycom in Australia.
"Melbourne's White Night display, this Saturday 22 February, will be one of the first large-scale public shows using this spectacular 3D technology. The life-like projection and immersive 3D experience will be an eye-catching feature and we can't wait to show it off!" Mr Valenti said.
To spearhead the technological developments, Haycom has established an Interactive Department to identify, investigate and acquire the latest event technology from around the world to continually push the boundaries of what is achievable with events.
"We want make sure our clients stay ahead of the game and all our events are innovative, unforgettable and successful. This is just the beginning for Haycom Interactive, and there's plenty more to come as part of our renewed business direction," Mr Valenti added.
The latest Conference Software Solutions offered by Haycom – NiceMeeting, Sendsteps, PollEverywhere, and MiThoughts are designed to challenge the conventional conference model and offer more return on investment for the organisers and attendees.
These solutions allow attendees to actively vote in live polls, send or answer questions, stream and view PowerPoint presentations, and even chat and share information with fellow attendees, all in real time via their mobile phone or tablet.
"All our new event offerings are designed to add value to the event experience for all involved, and offer a total creative technical event solution with confidence and certainty that every event will be managed professionally and thoroughly by the best people, processes and equipment," said Mr Valenti.