Comics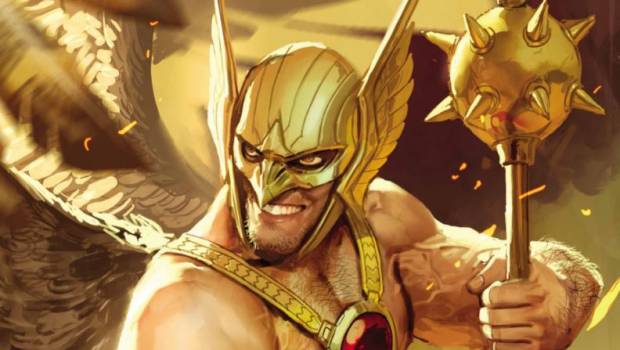 Published on June 13th, 2018 | by Andrew Bistak
Hawkman #1 Review (2018)
Summary: Hawkman #1 is off to a spectacular start!
Hawkman is a character that DC can't keep down and it's almost like the character himself in the comics with all his past lives as writer Robert Venditti (Green Lantern) returns the character to this post-Rebirth universe. The last time we saw Hawkman was in Dark Nights Metal and more importantly this incarnation is that of archaeologist Carter Hall who first appeared in the Golden Age and was a member of the Justice Society of America. Furthermore, it appears that writer Venditti is following the previous Geoff Johns run which heavily focused on his past lives.
The start of the comic also channels Indiana Jones as Hawkman is drawn to the Temple of Oohk Kung, the All-See as he attempts to retrieve an ancient artifact known as the Nautilus of Revealment which will show your one's true past. Needless to say and just like Indy, Carter runs into trouble as he faces the King himself who accuses him of stealing. Venditti also brings Carter to life with his witty dialogue that really makes this story a treat to read and then you have the art of Bryan Hitch which is just glorious.
Unexpectedly, Carter takes this item to Madame Xanadu and although he has lived many lives, he wants to know the truth behind it and he is hoping her magic and the Nautilus of Revealment can help. With her mumbo jumbo, we get a snapshot into the life of Carter, including the revelation that Katar Hol of Thanagar is not a separate life but that he and the Thanagarian are the same person, including Catar-ol of Krypton as our hero has been reincarnating across both time and space. However there is a cost to this discovery and Carter learns that he will be responsible for the death of all the worlds where he lived, with Earth being the first… welcome to Hawkman #1
Final Thoughts?
Robert Venditti delivers a very sturdy introduction to Hawkman with some fun unexpected twists, including a guest star who I would never have guessed. All in all, well-written, great character building and some amazing art by Bryan Hitch.
Definitely my comic of the week!
Gallery