Comics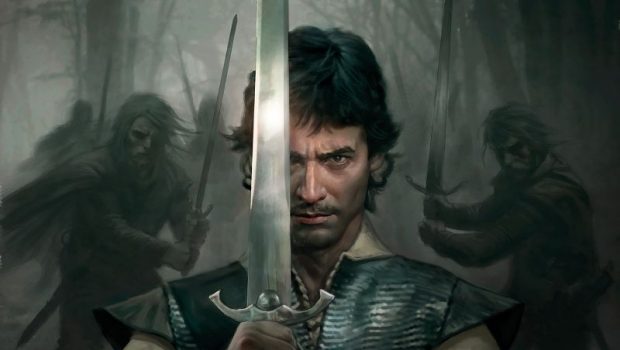 Published on November 10th, 2021 | by Andrew Bistak
Hawk the Slayer's … back!
Check out this amazing news from 2000AD about HAWK THE SLAYER: The epic quest of the cult classic movie Hawk the Slayer is set to continue – with Preacher and The Boys writer Garth Ennis at the helm!
The first ever official comic book spin off from the 1980 sword-and-sorcery Brit flick features art by Judge Dredd artist Henry Flint and covers by Magic the Gathering artist Greg Staples.
The six-issue mini-series is a direct continuation of the movie, which saw Hawk, who – with his flying 'mindsword' and mismatched allies – sets out to rescue a nun from his own deformed brother Vultan, played by Jack Palance at his scenery-chewing worst! Now, it seems that their victory was not all it seemed and greater battles lay ahead…
The series starts with a bumper 32-page issue that hits comic book stores in April and will be available to order through Diamond Distribution's Previews magazine. From January, the series will also run as the bagged supplement with issues of Judge Dredd Megazine.
It's one of those legendary '80s movies that has had an influence far beyond the screen – Garth has been a massive Hawk fan since he was a child, as has the head of Rebellion, Jason Kingsley, who cites its influence as one of the reasons he ended up becoming a knight in shining armour (no, really!).