Blu-ray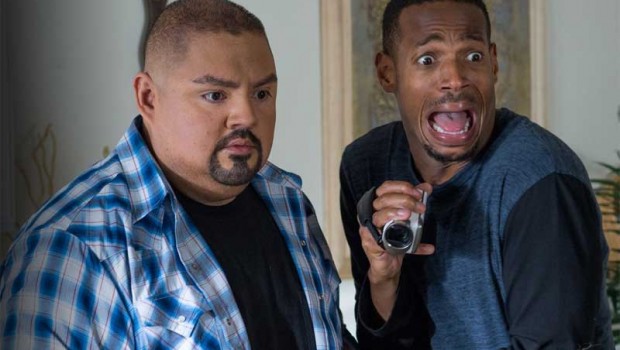 Published on September 26th, 2014 | by admin
A Haunted House 2 Blu-ray Review
Summary: A Haunted House 2 is a quick comedy fix with the most disturbing and comedic sex scene in any movie!
A Haunted House 2
Format: Blu-ray (Reviewed) & DVD
Running Time: 87 Minutes
Rating: MA15+
Genre: Comedy Horror
Reviewer: James Wright
Marlon Wayans once again returns to the hilarious character of Malcolm who happens to be a magnetic attraction to the supernatural in this highly amusing comedy that takes the "mickey" out of a variety of horror films such as The Conjuring, Insidious 2, Paranormal Activity and The Exorcist. After the last movie which saw Malcolm get raped by a ghost (yes, I kid you not) and his girlfriend Kisha (Essence Atkins) being possessed by a demon, Malcolm tries to move on with his life with the sequel commencing after a deadly car crash that allegedly left Kisha dead.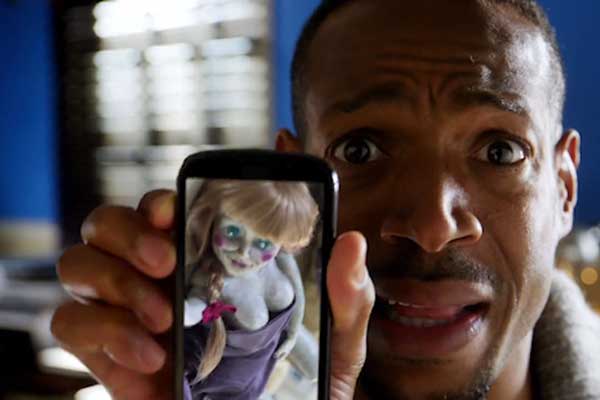 Several months or years later, Malcolm is in a new relationship with Megan (Jamie Pressly), a single mother of two children that sees this family move into a new house. Being obsessed with cameras, Malcolm installs video cameras in just about every nook and cranny in the house and before we know it, unexplainable things start happening in the house. It doesn't help that Jamie has a doll that looks almost identical to the doll from the movie The Conjuring and its prequel, Annabelle.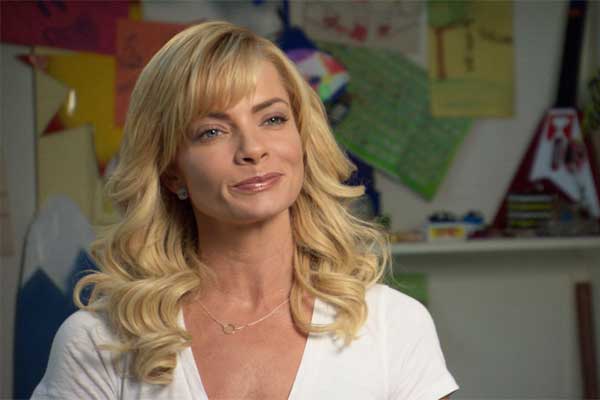 But somehow Malcolm is drawn sexually to this doll and before you can say WTF, both Malcolm and Annabelle start their own sordid secret relationship that leaves the viewer with one of the funniest and most disturbing sex scenes you'll ever see. It's also the cliched love hate relationship that at times had me crying from laughter. This is also the funniest element of the entire movie and writers Marlon Wayans and Rick Alvarez really know to take the movie to entirely new level, especially with all the links to the movies it successfully tries to mimic. Another amusing and disturbing scene is when Megan's teenage daughter gets possessed and something starts to come out of her mouth… it's another WTF moment!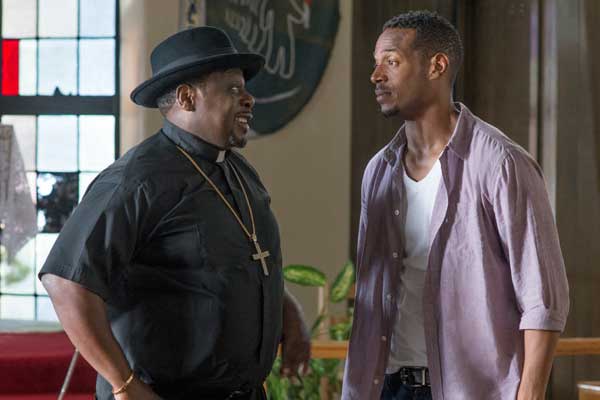 To compliment Wayans as Malcolm, Jamie Pressly plays the stereotypically single-mother well who at first does not believe in the supernatural but is drawn into the crazy world of the unknown thanks to her new partner. Then you have Gabriel Inglesias as Miguel whose character makes fun of just about every Mexican stereotype possible which is hilarious. Rick Overton also plays Professor Wilde, Malcolm's contact for explaining the supernatural who is linked to the TV series Being Bad and adds another amusing element to the film, especially with the drug paraphernalia references.
Cedric the Entertainer is another actor from the original who returns as Father Williams and unfortunately by the time they got to his character, the comedy was getting a little dry and the movie kind of pattered out by then. This was probably the biggest issue with A Haunted House 2 is that it had so many laughs during the start and middle of the film that it became too ridiculous near the end and it started to drag. This is not to say that A Haunted House 2 is truly bad movie but it did suffer from some pacing issues.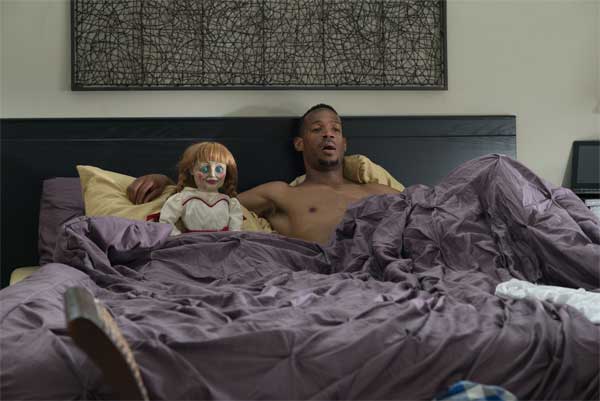 Final Thoughts?
If you enjoyed the original A Haunted House, than the sequel is just as entertaining and if you're a fan of Marlon Wayans who also makes a great snipe at the Scary Movie franchise, than you're in comedy heaven. There's some great scenes in this film that will leave you shocked and in hysterics that is made even more enjoyable because of the actors who seem to be having the time of their life. It's a shame that the story starts to fizzle at the end but this was also a problem with the original but nonetheless, if you're looking for a quick comedy hit, than A Haunted House 2 is that film!