News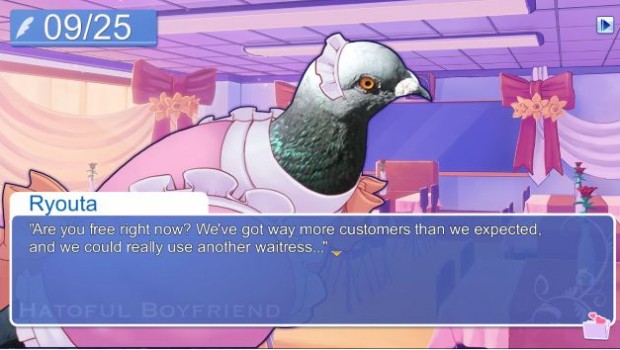 Published on July 22nd, 2015 | by Admin
HATOFUL BOYFRIEND SPREADS ITS WINGS ON PLAYSTATION 4 AND VITA
The Nest – The bird-loving folks of developer Mediatonic and avian-friendly publisher Devolver Digital are pleased to announce that Hatoful Boyfriend is now available for PlayStation 4 and PlayStation Vita! As the only human in St. PigeoNation's prestigious school for birds you'll encounter a feathered cast of characters and choose a suitable love interest all while managing elective school classes. Follow your heart as you choose your path and go on romantic dates you but be wary of fowl twists and turns along the way that could turn you love life upside down.
Hatoful Boyfriend's debut on PlayStation 4 and Vita will also include a whole new romance option featuring Tohri, a character that previously only appeared in the Hatoful Boyfriend: Holiday Star sequel, written by original creator Hato Moa. This exclusive story path introduces some new questionable stalkers, bitter rivalries, and even a doomsday device sure to shake up any avian romance for the series' longtime fans and those new to the world of Hatoful Boyfriend!
"Research shows that the bird romance game business is a $15 billion a year industry and with Hatoful Boyfriend the only title in the category I stand to make roughly $15 billion," said Devolver Digital CFO Fork Parker.
Hatoful Boyfriend is available now on PlayStation 4 and PlayStation Vita as a Cross-Buy title so users can purchase on one platform and receive it on both. For more information about the leading romantic bird simulator Hatoful Boyfriend please visit devolverdigital.com or follow @DevolverDigital on Twitter.