Blu-ray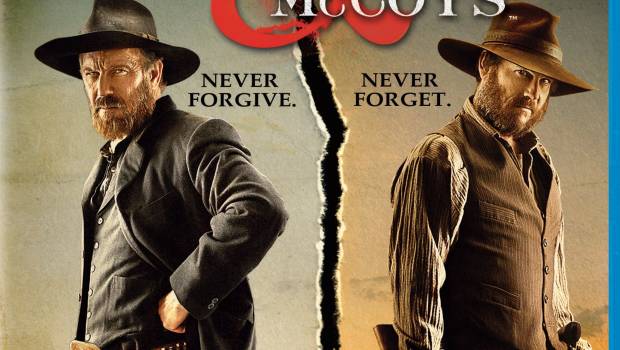 Published on September 24th, 2020 | by Scott De Lacy
Hatfields & McCoys Blu-ray Review
Summary: A real life case of stupid and immaturity, colliding with the ego and hubris of foolish men in an environment and time that encourage and embraced it.
Bonded by their oath to the same flag, two confederate soldiers, Devil Anse Hatfield (Kevin Costner) and Randall McCoy (Bill Paxton), return home seeking peace after tireless months of battle. Their expectations are quickly shattered when a murder based on misunderstandings and an illicit love affair trigger warfare between former comrades and their clans. This historic feud teeters on the brink of an all out civil war as friends and neighbours join opposing sides in a rivalry that would ultimately shape American History.
This is the theatrical telling of a true feud between the Hatfield and McCoy families and the key events that happened along the Kentucky and West Virginia border at Tug Fork and the Big Sandy River, in the mid to late 1860's through 1891.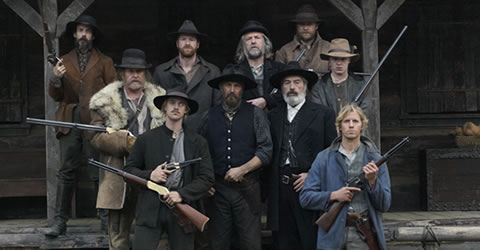 This mini-series tells 28 years of events between 1863 and 1891 are condensed across 4 hours and 50 mins, spanning two Blu-ray discs, which is actually significant as it equates to around 5-6 years per hour.
Cinematically the audience gets an appreciation for the passing of time as it is expressed through the events of the American civil war, the clothing and beards as well as the changes in weaponry, from muskets through to lever action rifles.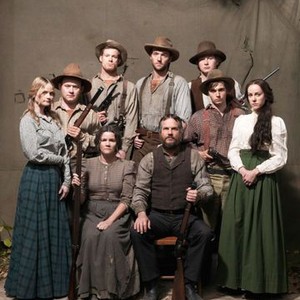 Keven Costner and Bill Paxton are well paired as equally strong patriarchs of their respective families and embody both the stoic, righteous and purposeful leaders of their houses. Both men see themselves as right, honourable, true and proper men among men, and in a sense they both are; to a fault – to many faults in fact.
The men originally friends and even related through marriage share a strong bond and respect for each other which is shown through their involvement the civil war, yet escalates from what starts out as a minor slight, to a murder that ultimately starts a series of eye for an eye bloody campaigns over the years. It is profoundly confounding to watch this relationship deteriorate in such a foolish and immature manner, as is their level of escalations being equally foolish yet devastating.
The fact that these are true events makes this series even more compelling, yet almost unbelievable. This is truly one of those 'right ingredients, right circumstances' situation that has become the ultimate feud metonym. It is perhaps difficult for an audience buy in, because the very thought that people could actually be so bloody stupid is difficult to accept, yet also and contradictory so, simple and logical to accept with consideration of the circumstances of the times; the civil war and the divided territorial states, the sense of honour among men and the base need respect and feed that hubris and ego, or the fact Randolph McCoy married his first cousin.
The mini-series does not go too far into the analysis of the motives of the families, other than to portray the families as united together towards their common goals, where as it is difficult to accept as an audience if this was as simple as that, or was the influence of the two fathers so strong, at a time where you simply did not disrespect or go against the wishes of the head of the household.
Nevertheless this series, although at times drags on and should not be watched in one sitting, is quite a spectacular spectacle. The Blu-ray release includes a making-of featurette that is really informative and has a lot of inside discussions about the story and the filming approach.
Perhaps there is more relevance and appreciation for an American viewer more familiar with the history, it is a fascinating story; you might suggest it is the uh, real McCoy. (Obligated remark!)
Head over to the Via Vision Entertainment Facebook page for the latest releases, giveaways, great deals and more!