Comics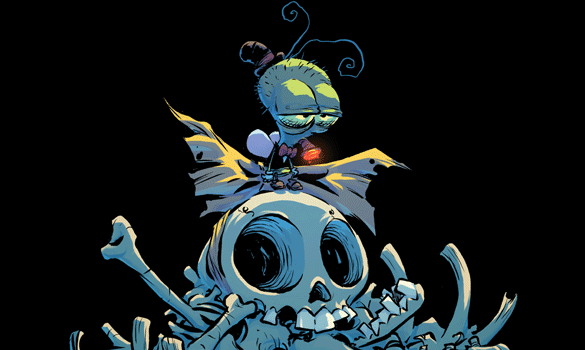 Published on February 7th, 2018 | by Carrie Griffin
I HATE FAIRYLAND #16 REVIEW
Summary: This is a great continuation and start to the fourth arc.
Gert has had a lot of challenges in Fairyland since she arrived there almost forty years ago. Nothing has come close to what she will experience when she is in Hell. At the end of the last issue, Gert died and ends up with her mortal enemies who she has killed previously. Hilarity ensues when Gert keeps foiling "the devil".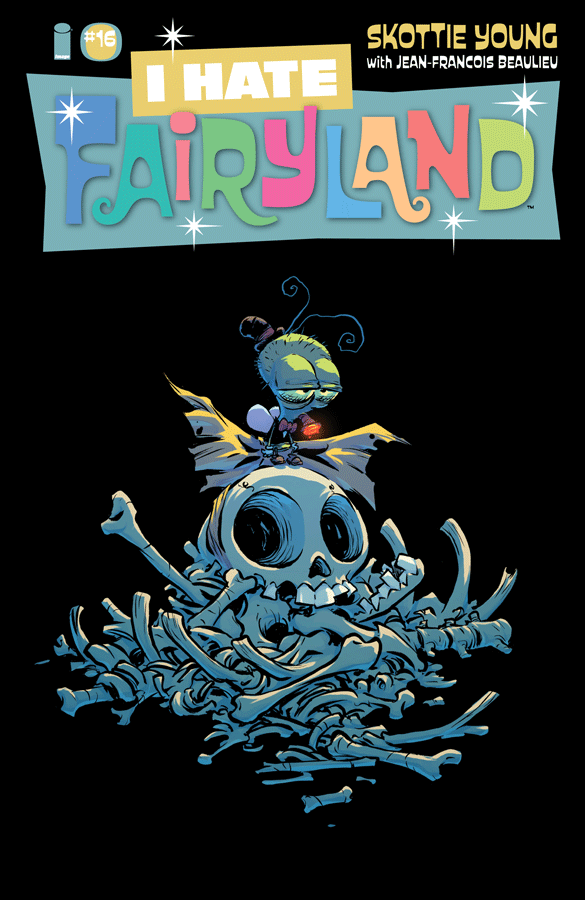 The real question in this issue is: what is going to happen now with Gert? Is she ever going to get home? I really love how Skottie took it this time around and loved this beginning to arc four. We see Gert and the devil both play off of each other with her not caring about anything he puts her against.  It will be fun to see where it goes from here, especially with that ending. Damn.
One of the best aspects of these comics has always been the puns that come into the writing. This is no different. There are so many examples of them throughout that just made me snicker. The humor is one of the best aspects besides the art. One of my favorites in this was the jab at the cliffhanger in the last issue. Also, the pop culture references are spot-on.
The style of the illustrations and art are perfect like always. The cartoony like feel plays well off of the gore and it adds to the overall humor in this issue. All of the colors pop on the page and stand out. Also, the style of the lettering looks great along with them. This is really nice to look at and I love how the story always goes along with the feeling. Gert hates Fairyland because of its whimsy and magical lands and you really get that feeling.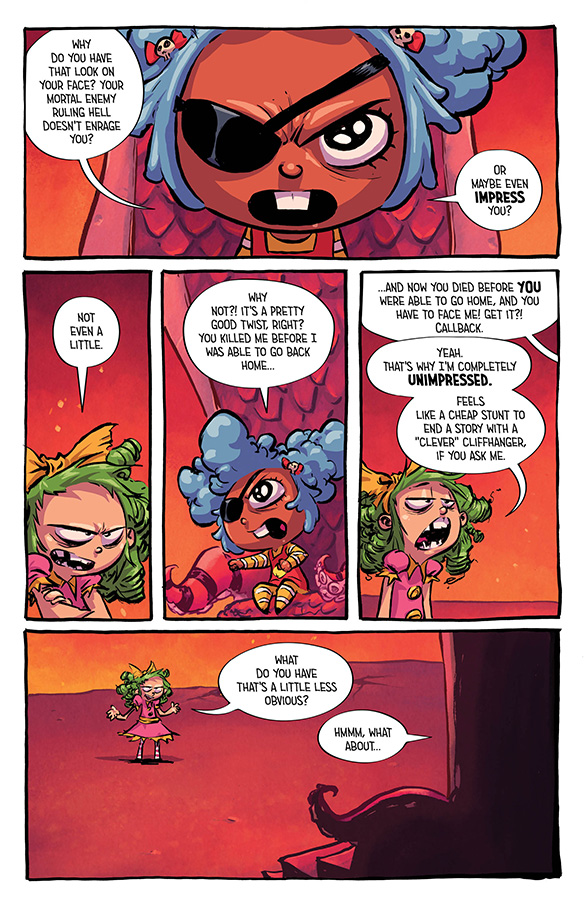 I really enjoy Skottie Young's style in all of these comics and this one still holds true to that. Gert is a horrible human being but is also so likable. I just adore her and her antics. The reference to Michael Jackson's "Black or White" music video was so funny. This was a great issue and I could not get enough of it.
COMIC DETAILS
CREATIVE TEAM: Scottie Young with Jean- Francois Beaulieu
PUBLISHER: Image
PUBLICATION DATE: February 7th, 2018
REVIEWER: Carrie Griffin