Hardware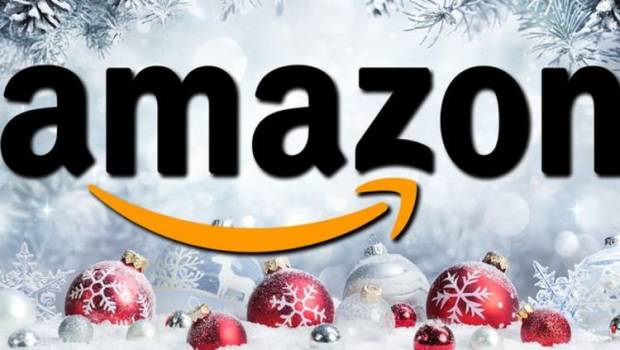 Published on December 13th, 2022 | by Adrian Gunning
Hassle-free holidays: How to get your Amazon order by Christmas; label-free returns and extended returns window
Amazon Australia has shared its holiday order cut off dates and shopping tips for Australian customers wanting to order on Amazon.com.au and receive their items before Christmas. The company also announced an extended returns window – with label-free returns with Australia Post and ParcelPoint– making returns even easier and enabling customers to shop with ease this holiday season.
Amazon estimates that this year Australians in metro cities will be able to place orders for eligible items the week of Christmas and have them delivered in time for the big day. Prime members in Sydney, Melbourne, Brisbane, Adelaide, Gold Coast, Sunshine Coast, Canberra, Newcastle and Wollongong can shop select last minute gifts with free delivery up to Friday 23rd December to receive them in time for Christmas. Non-Prime customers in metropolitan cities (excluding Perth) can order eligible items up to Wednesday 21st December to receive them in time for Christmas, or select a paid delivery option for faster delivery where available. Cut off dates vary depending on the item, shipping location and Amazon's network capacity, with expected delivery dates shown at check out. New customers in Australia can try Prime at amazon.com.au/prime, with a 30-day free trial. Renews at AU$6.99 a month or AU$59 a year, cancel anytime.
Amazon's top tips for getting customer orders in time for Christmas:
While Amazon's shipping cut off dates are fairly late this year, it doesn't mean customers should leave their shopping until the last minute. Customers can shop now to take advantage of great deals and receive their orders by Christmas.
Customers should always check the final delivery date at checkout. Shipping cut off dates are a guideline and can be impacted by external factors.
Use the filters to ensure the items will be shipped domestically by Amazon Australia. Orders shipped from overseas or shipped by third party sellers may take longer and won't arrive in time for Christmas.
Check if the item(s) are in stock. If some are out of stock it might slow down the delivery so customers can either remove out of stock items from their basket or choose to have items delivered 'when available.'
Ensure payment and address details are accurate – an old or incorrect address, or an expired credit card on a customer account might mean the order will be declined or will be delayed after the details are rectified later.
Easier and extended returns
It's now even easier for Australian customers wanting to return an Amazon order with label-free drop-off service available at 4,330 conveniently located Australia Post post-offices, as well as 1,020 ParcelPoint return locations. Amazon Australia also has an extended returns window for the holiday season, with eligible items purchased between 1 November and 31 December able to be returned until 31 January 2023.
How to return Amazon packages with label-free drop off:
Go to 'Your Orders' on amazon.com.au
Select 'Return or replace items'
Select the item for return
Select 'Australia Post No Label Drop Off' or 'ParcelPoint – No Label Dropoff"
Pack the items in its box and bring to an eligible Australia Post Office or ParcelPoint return location with the code that was emailed to you
Voila! Australia Post or the ParcelPoint location will print the label and the item will be returned
Amazon Australia's Director of Operations, Mindy Espidio–Garcia said, "We've continued to invest in our delivery network across Australia this year to provide a better delivery experience for customers. Our goal is to provide a hassle-free holiday shipping and returns experience so they can shop with confidence, especially when buying gifts. While customers can shop now to take advantage of incredible deals, this year we are pleased to offer most Australians the ability to purchase and receive gifts with us through the week of Christmas. However, the golden rule is to always confirm the estimated delivery date for your order before you check out as this is the date you can expect your package to arrive."
Amazon Strengthens its Delivery Network, Provides Enhanced Delivery for Customers
Amazon has significantly invested in and expanded its operations network in 2022 to enable a seamless, faster, and reliable shopping experience for customers across the country. This includes reaching a major delivery milestone with the launch of Prime Free One-Day delivery in the majority of postcodes in Sydney and Melbourne. Further strengthening its logistics capabilities, Amazon Australia launched its first purpose-built sort centre in Melbourne's Craigieburn in November and opened a new logistics site in Bella Vista to facilitate Amazon Flex last mile delivery in Sydney's north.
Amazon now has 10 Amazon Logistics sites around Australia, providing more than 18 million Australians with access to an enhanced delivery experience, including faster delivery, delivery on evenings and weekends, and reattempted deliveries for customers when they are not home.