Collectibles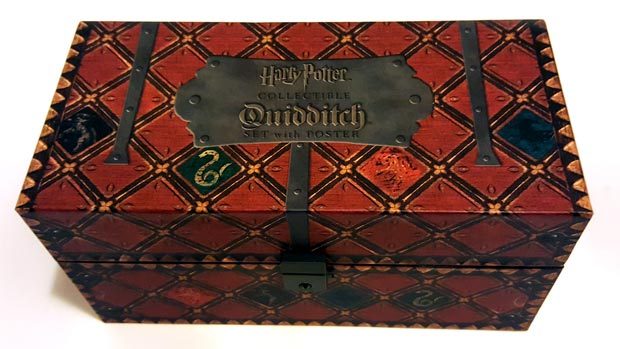 Published on June 26th, 2016 | by James Wright
Harry Potter Collectible Quidditch Set with Poster
Summary: The Harry Potter Collectible Quidditch Set with Poster is an awesome product for any Muggle fan!
Just like Star Wars became a household name in 1977, so did the Harry Potter franchise when the book was released in 1997  and of course the first movie in 2001 . However as fans become older and more people read the books and watched the movies, the Harry Potter train hasn't run out of steam, particularly with the new movie Fantastic Beasts and Where to Find Them which is being released this year. Best of all, the collectibles still continue to be released and if you're looking for something unique for your collection or a piece for your bookcase, the Harry Potter Collectible Quidditch Set with Poster is a brilliant product that is released by New South Books.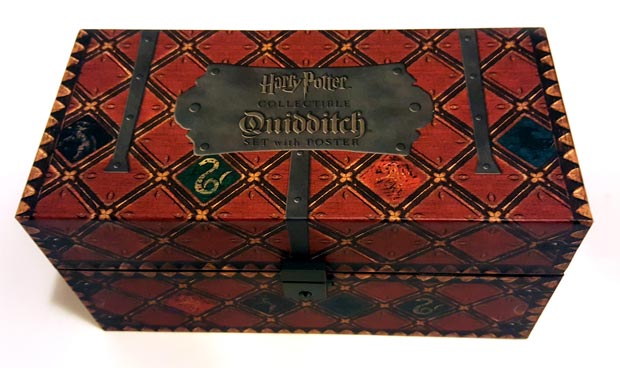 The Harry Potter Collectible Quidditch Set with Poster comes with 2 Bludgers, 1 Quaffle, 1 Golden Snitch (not removable), a 16″ x 24″ Quidditch poster, a Trunk plus a Lock and Key. This set mirrors the movie objects quite well and wouldn't look out of place at Hogworts at all. The box itself measures at 22.5 x 11.0 x 12.0cm and really makes a great talking piece.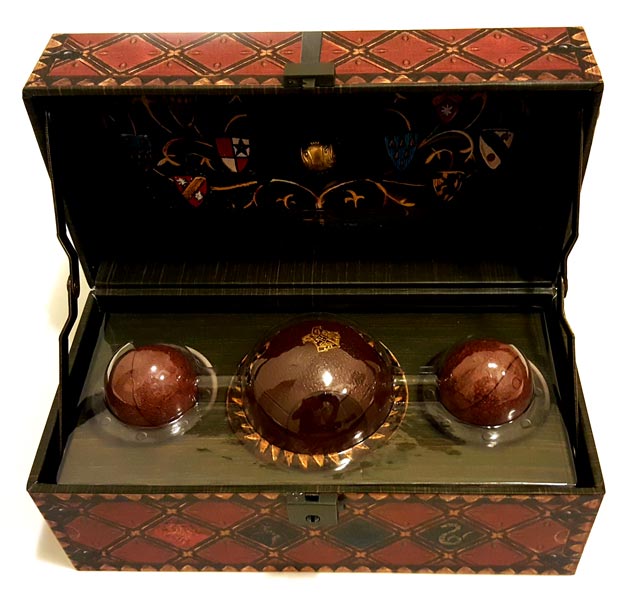 Inside the box is where the magic occurs because this is where the quidditch balls are neatly placed and the quality of these items are quite impressive, especially at how affordable this set is priced. The snitch is also beaming with quality and although it doesn't come with any wings like in the movie, it still stands out. It's also quite a heavy piece which once again lends itself to the realism of this box set.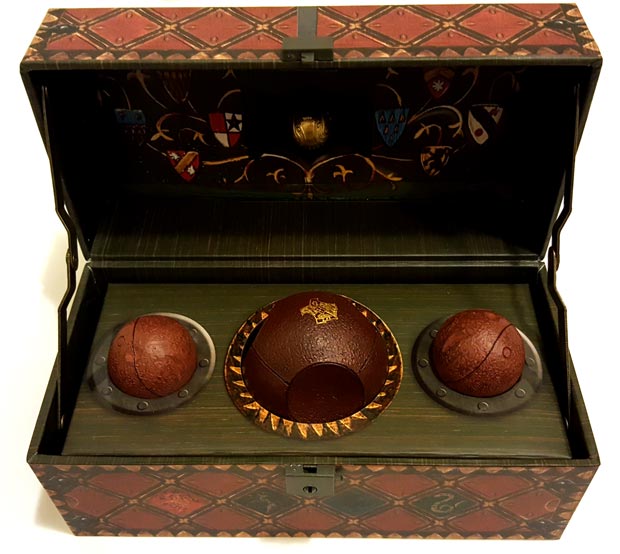 Also inside the box are the keys and of course the poster which would look great in any Harry Potter collection. Overall, it looks quite magical with an aura of mystery to the box and I can imagine that in 50 years' time, a grandchild might be asking their grandparents what is this mysterious box and that person would probably smile and tell them about the amazing Harry Potter. The only downside to the box is probably the lock itself because it does seem a little flimsy so I would suggest that it remains unlocked all the time.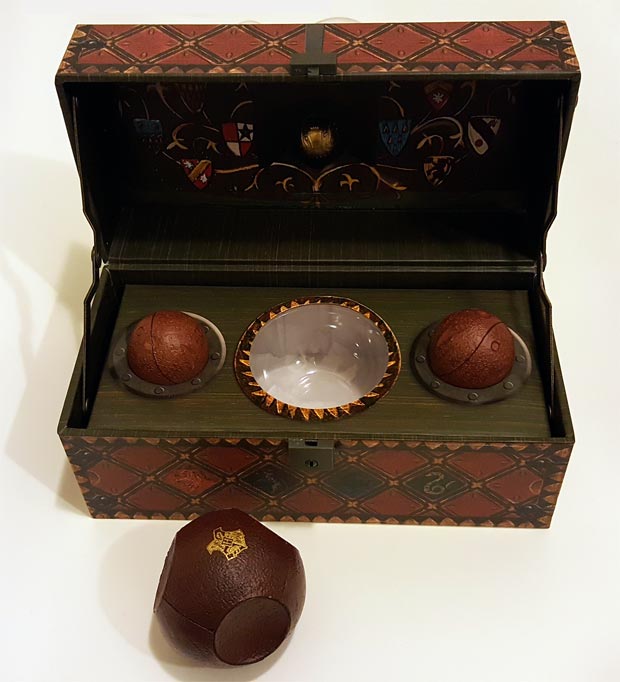 Final Thoughts?
This set can be found online from around $39.95 and is a great quality piece that is distributed by New South Books here in Australia!