Comics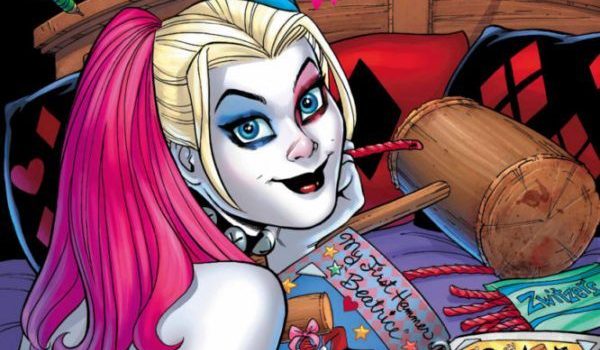 Published on June 19th, 2017 | by Chris O'Connor
Harley Quinn #21 Comic Review
Summary: For someone who was once just a sidekick, Harley has come along way... but she's still got a lot more in her too.
For the first story we see how just as Harley has an odd infatuation with the Joker… she herself is not short of admirers… some willing to go much further than others for some time with the former Arkham Asylum psychologist. The second story sees Harley and the Joker having one of their little spats before she is sent off for supplies but runs into an opportunity for a marvelous relocation.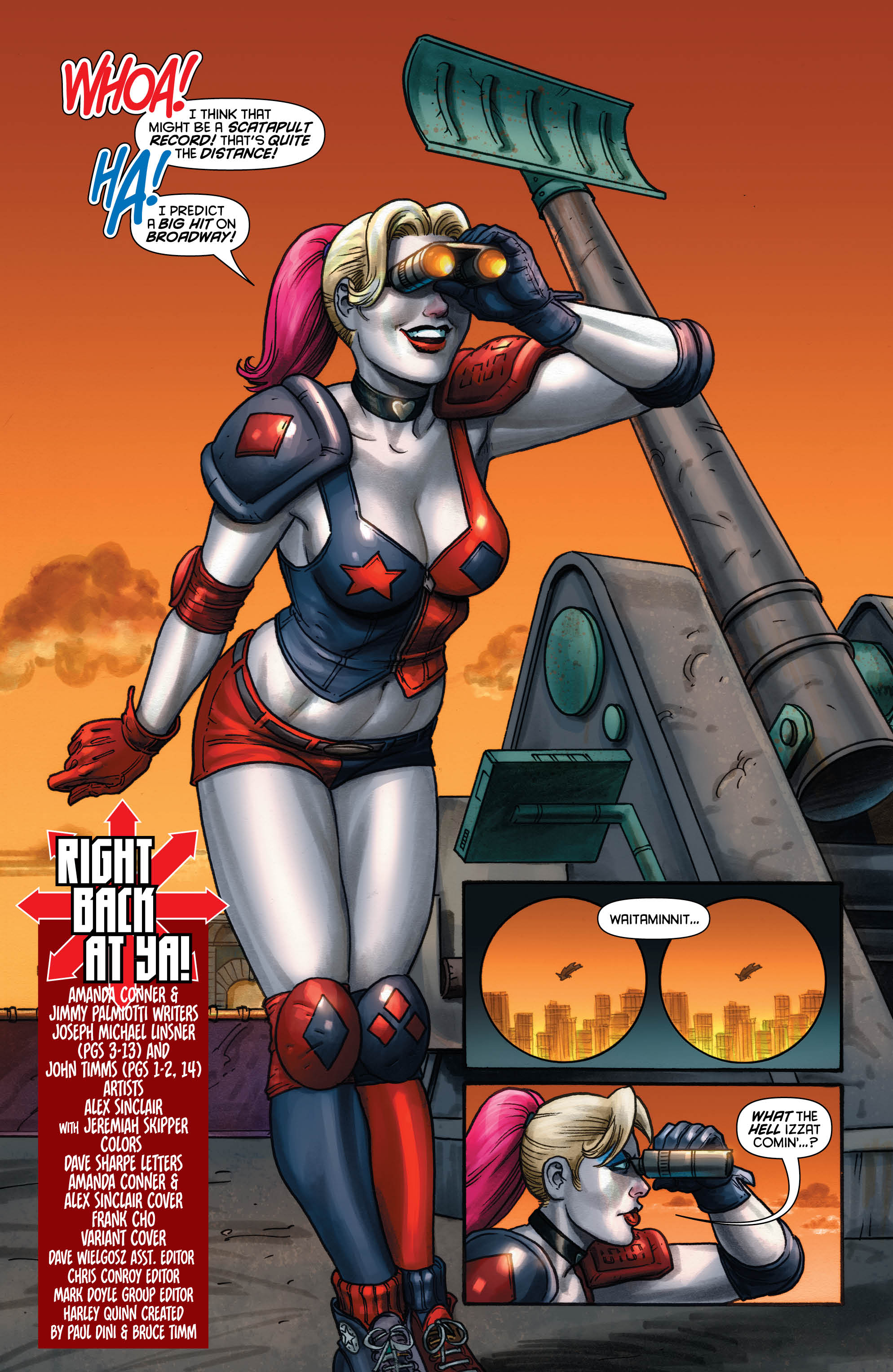 Writing
Harley herself is a fairly playful character and these stories keep to that idea. Most people I think would agree that Harley is a bit off kilter… I mean to be so entranced by the Joker, she must be a little loopy… Here we see what sort of person would fall for Harley and indeed there seems likely a few screws needing tightening in Red Tool. The second story shows just how volatile the relationship between Harley and the Joker is… but also how the Joker always seems to know how to calm her down and set her about doing his bidding.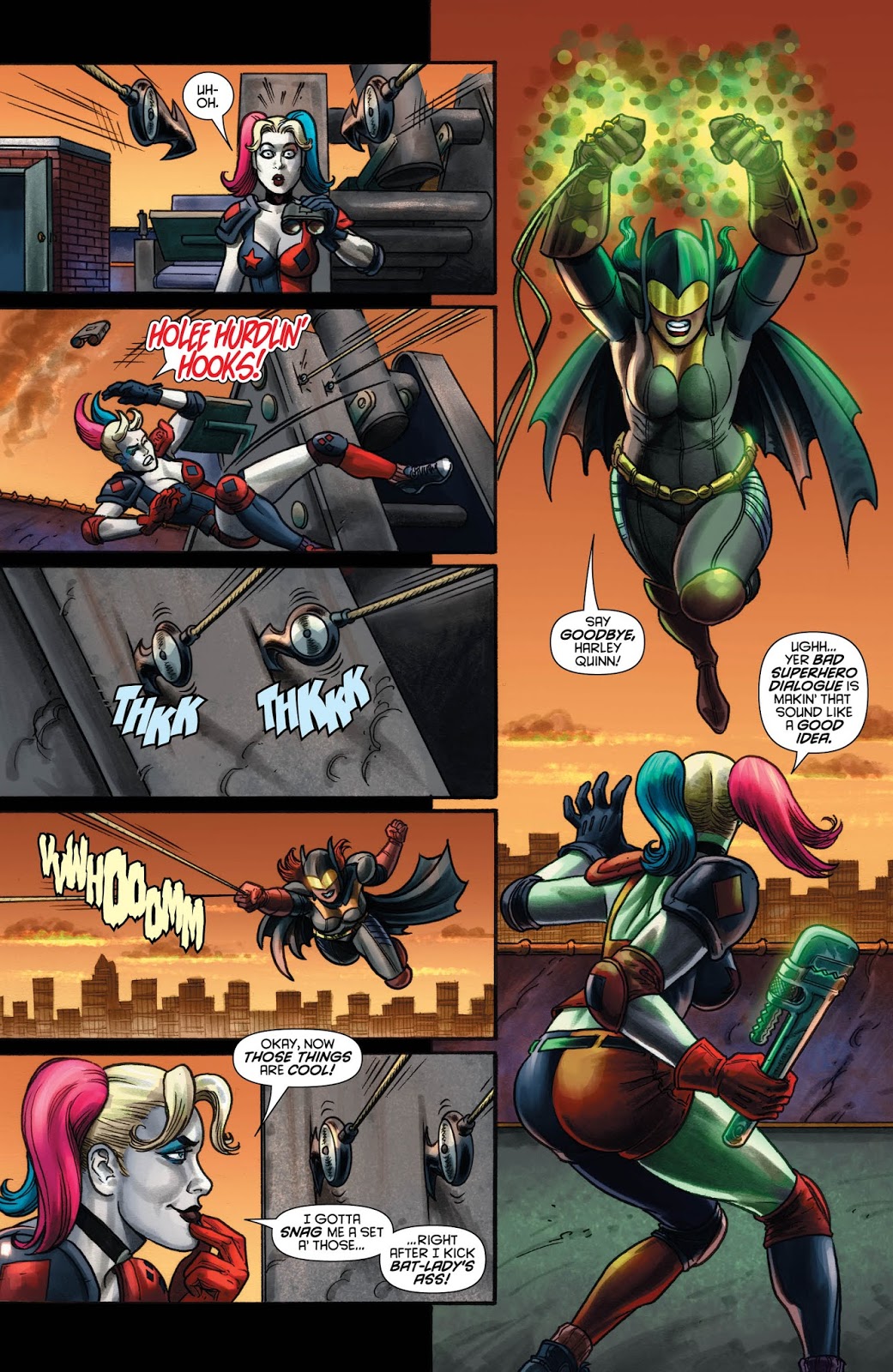 Artwork
The two stories vary in style between the more cartoon style for the second and a more "real" looking style for the first story. Colours pop throughout which seems quite fitting for Ms Quinn. There is however something about the colouring of the Red Tool story that feels a bit off… I don't know whether it's a "photoshopped" feel to the images (somewhat lacking character and shape and feeling more flat) or if it's something else. Most of the artwork though is quite crisp and clean.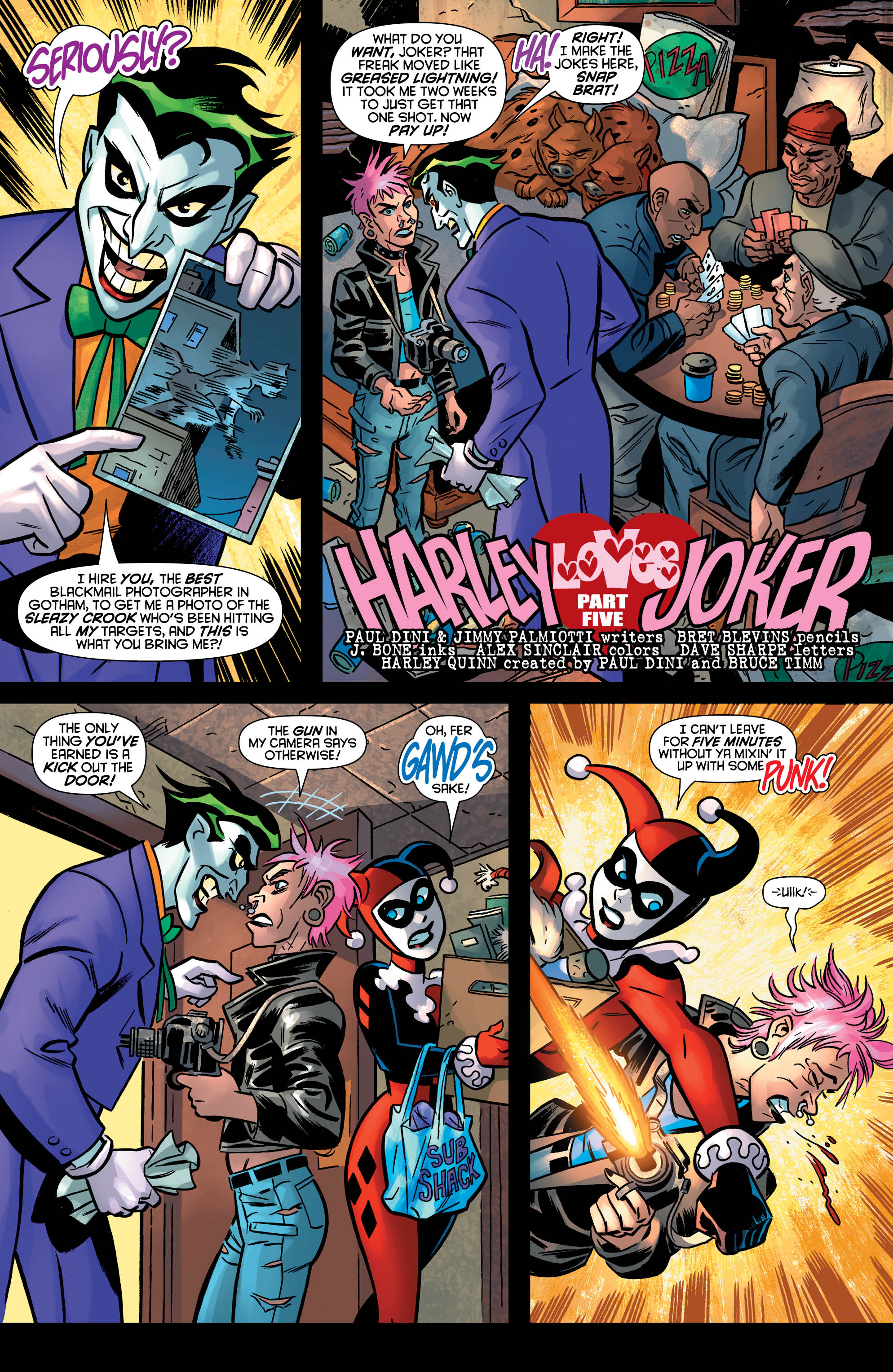 Final Thoughts
For someone jumping into the story with this issue… I think you may get a little confused. It can feel like the first few pages are accidental inclusions from some other comic and then the last few pages of the first story also seem a bit like they have been accidentally placed in from another story this has a lot to do with the art style changing from story point to story point. If you have been reading all the editions up to this one then I suspect you will have no trouble knowing what's going on and this will be a fun continuation of what you already know. As such I would suggest either grabbing the back issues to catch up or wait for a combined release so you can read it all through from start to finish.
Publisher: DC Comics
Writer: Jimmy Palmiotti, Amanda Conner, Paul Dini
Artist: John Timms, J. Bone, Bret Blevins 
Cover Artist: Amanda Conner
Genre: Superhero
Format: 32pgs, FC
Release Date: 7th June, 2017