Comics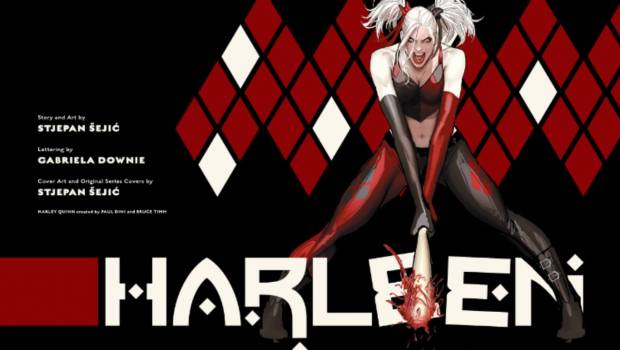 Published on February 14th, 2020 | by Andrew Bistak
Harleen the new collected edition of Stjepan Šejic's Black Label is available for order!
The dedicated criminal psychotherapist Dr. Harleen Quinzel seeks to cure the madness that haunts Gotham City by treating Arkham Asylum's deadliest inmates. But upon meeting The Joker, she is immediately drawn into his darkness like a moth to flame, setting her on the inevitable path to becoming his partner in love and in mayhem.
The birth of legendary antihero Harley Quinn and the shocking origins of her twisted romance with The Joker are revealed in Harleen, a stunning new tale of love and obsession written and illustrated by renowned comics storyteller Stjepan Šejic (Aquaman: Underworld, Sunstone).
Šejic's new take on the infamous Harley/Joker romance is coming out just in time for Valentine's Day, the perfect holiday for celebrating DC's most notorious villain couple.
In addition to the full story, the collected edition of Harleen contains bonus material. This includes a variant cover gallery, a graphic timeline of the making of Harleen, and a look at the original script outline alongside the corresponding pages. Harleen carries DC's Black Label content descriptor (for mature readers Ages 17+) and retails for $29.99.
Harleen is available to order now.