Cooler Master Seidon 120XL
The Seidon 120XL is Cooler Master's most affordable liquid cooler which unlike traditional heat sinks and fans, assists in keeping your CPU ultra cool. In essence, they have been designed for computer enthusiasts such as overclockers and gamers to get the most our of their CPU's such as adjusting the multiplier to get faster speeds. However the problem with traditional cooling devices is that they are limited in their cooling technology and if your CPU is not sufficiently cooled, it can spell disaster to your CPU.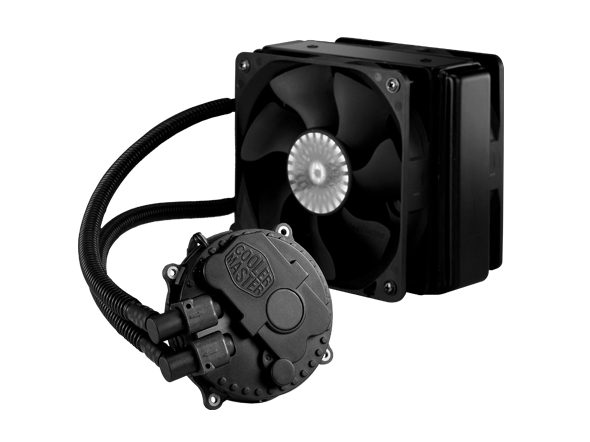 The Seidon 120 XL
The Seidon is an All-In-One (AIO) watercooling line that comes with a unique pump and block design with a high performance waterblock that has been machined out of a single block of copper. It also boasts a special type of micro channels which are designed to maximize heat dissipation. However in order to assist with the heat dissipation, Cooler Master have added two fans which operate between 600 and 2400RPM. It's even very quiet once installed!
Features:
Closed loop design - requires zero maintenance for years.

UltraFine Micro Channel waterblock enlarge the contact surface between cold plate and coolant.

Durable and powerful water pump – dissipates heat effectively through stable water circulation.

Performance 38mm thick radiator is designed for handling high wattage overclocked CPU.

Double 120mm PWM fan provides a wide RPM range to fine tune and balance fan noise and performance.
Installation

I always feel quite intrepid when I need to install a fan or water cooler device onto a motherboard and more importantly inside a case. It does help if you have a fresh system and unfortunately on this occasion I did not. I also get quite scared when I start adjusting the CPU speeds to non-factory defaults. And generally there just isn't enough room to move but if you have a large case such as Centurion 6 Mid Tower, than you're already one step ahead.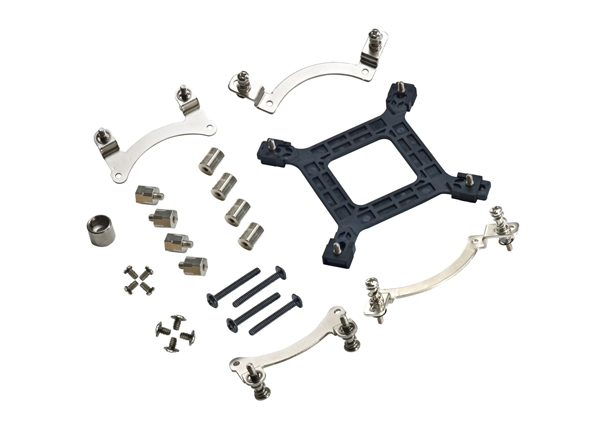 The first piece of the jigsaw
The best aspect of the Seidon 120XL is its size which makes the process quite simplified and thankfully everything from Cooler Master is labelled. It's almost like installing a fan/heatsink opposed to those sometimes giant fans that assist with cooling. Another thing I noticed about all the components of the Seidon 120XL is how heavy it is... together, they are quite weighty. Read the manual! If this is your first time installing a liquid cooling device in your PC, I seriously suggest you read the manual. Depending on what system you have (e.g. AMD or Intel), the installation is a little different.
The whole installation process took around 25 minutes (we did take our time). In terms of CPU, we tested the Seidon with a Intel Core i7-3960X Processor which we managed to push to 4.6Ghz. At this speed, the CPU remained quite cool thanks to the liquid cooling and various fans in our case. There was no system instability whatsoever, although the first time we changed the CPU settings, our system did not boot up. This was probably a glitch as we've had our system running for over two weeks now with no issues whatsoever.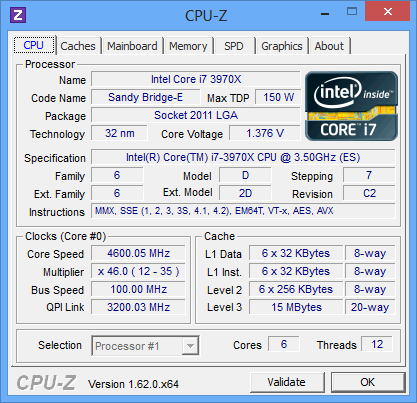 The Seidon 120XL is not only affordable ($99AUD - March 2013 lowest price in Australia) but it offers some powerhouse performance in terms of keeping your CPU cool. As a result, it easily allows you to push your CPU beyond its normal operating range and if you have a CPU such as the Intel Core i7-3960X Processor Extreme Edition which is capable of overclocking then you've not only increased the longevity of your PC but saved yourself some money in the long run.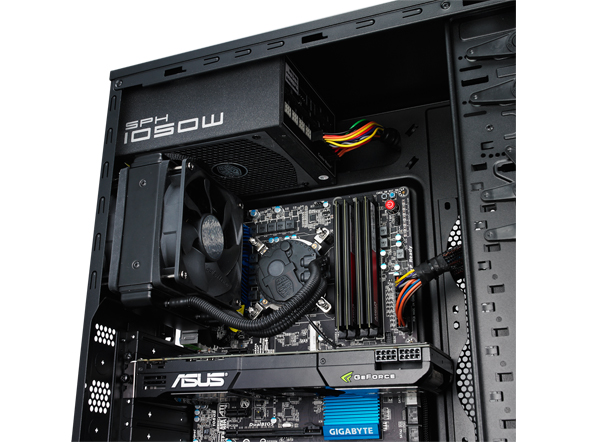 The Seidon 120 XL
Conclusion
Cooler Master also boast a maintenance free operation of the liquid cooler which means no fiddle some problems later down the track. Although I can't fast forward a year and let you know, the overall build quality is very impressive. For example, the Seidon 120XL uses durable ceramic bearings which greatly increase the longevity of the product as does the tubing for high thermal stability and pressure tolerance. With that said, if you want to dip your feet into the overclocking waters than the Cooler Master Seidon 120XL is definitely a great place to start and remember for a large case or a case that is liquid cooler compatible!
Specifications
Model
RL-S12X-24PK-R1
CPU Socket
Intel LGA 2011 / 1366 / 1156 / 1155 / 1150 / 775

AMD Socket FM2 / FM1 / AM3+ / AM3 / AM2+ / AM2
Pump Dimensions
ř 70 x 27mm (ř 2.75 x 1.1 inch)
Radiator Dimensions
150 x 120 x 38 mm (5.90 x 4.72 x 1.50 inch)
Radiator Material
Aluminium
Fan Dimension
120 x 120 x 25 mm (4.7 x 4.7 x 1 in)
Fan Speed
600~2400 RPM (PWM) ± 10%
Fan Airflow
19.17 ~ 86.15 CFM ± 10%
Fan Air Pressure
0.31 ~ 4.16 mm H2O ± 10%
Fan Life Expectancy
40,000 hours
Fan Noise Level (dB-A)
19 ~ 40 dBA
Fan Bearing Type
Rifle bearing
Fan Connector
4-Pin
Fan Rated Voltage
12 VDC
Fan Rated Current
0.2 A
Fan Power Consumption
3.6 W
Pump Life Expectancy
70,000 hrs
Pump Noise Level
<25 dBA
Pump Rated Voltage
12 VDC
Pump Load Current
0.15 A
Pump Power Consumption
1.8W
Warranty
2 years
UPC Code
884102020032