Blu-ray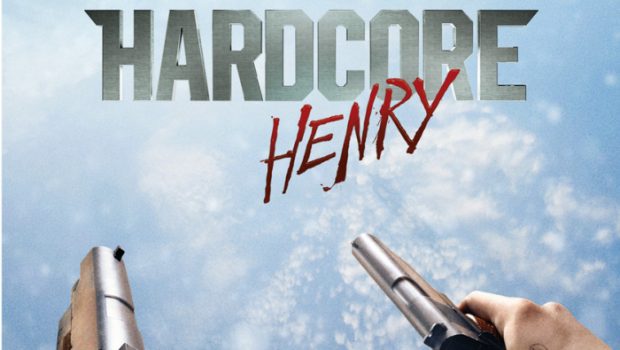 Published on September 2nd, 2016 | by Tony Smith
Hardcore Henry Blu-ray Review
Summary: Hardcore Henry takes the first person genre to a whole new level on Blu-ray. Sure it's clichéd but somehow it all comes together.
Hardcore Henry has massive parallels to the video game industry as the entire movie is filmed in first person thanks to some very clever positioning of Go Pro Cameras. Add in some Hollywood blockbuster moments and it's like you're part of the most realistic VR experience to date as you follow the protagonist on his journey as he attempts to not only save his wife Estelle (Haley Bennett) but also stop a madman (Daniel Kozlovsky) from unleashing his bio-engineered super soldiers onto mankind.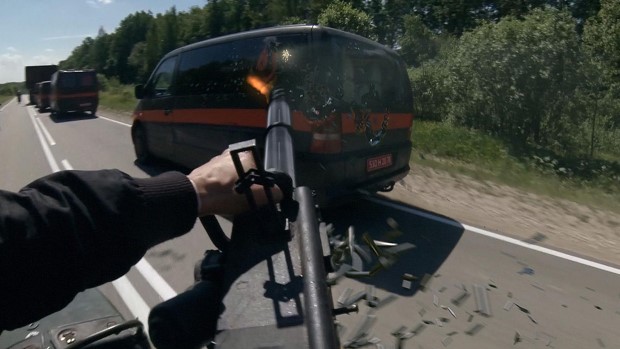 Thankfully for Henry he is not alone and has the help of a friend (Sharlto Copley) as they dash through the streets of Moscow with quite a few Parkour moments and lots of violence. Welcome to Hardcore Henry. Given that this film is from a first person perspective, it was a little jarring at times, particularly the skyscraper scene near the end but as a gamer, I actually found the experience not only enjoyable but quite unique.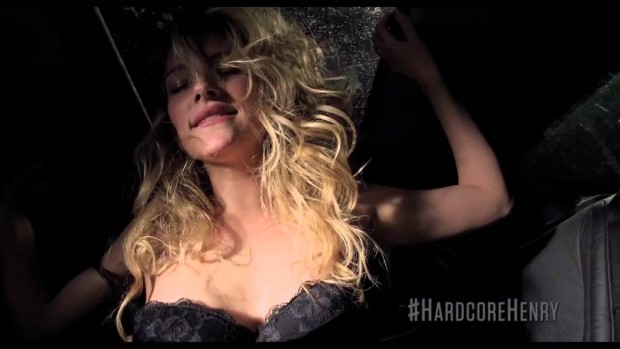 On that note, Hardcore Henry doesn't pause for too many moments as the action is hard and fast in this over the top plot with some stunning cinematography thrown into the mix. In terms of acting, the characters are a little clichéd at times but they suit the story, especially from a first person perspective. A couple of scenes did have me giggle as well but that was from the poor dialogue.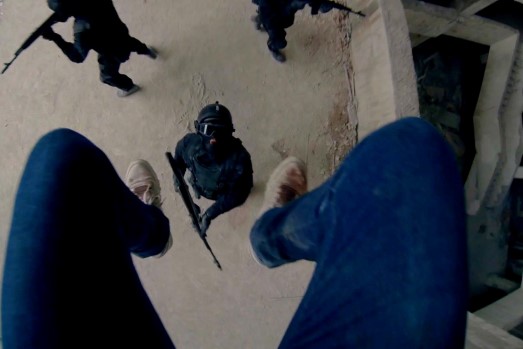 Furthermore, the first person perspective has been done in other films before but Hardcore Henry takes it to another level which is well presented on Blu-ray with sharp images, vibrant colours and scenes that almost pop out of the screen. Audio also compliments the video and all in all, it's a fun release on Blu-ray that definitely targets the gaming industry.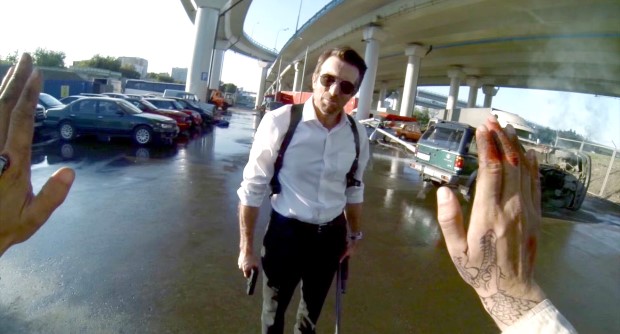 Final Thoughts?
If you're looking for something original (not the plot) but with film making, then Hardcore Henry ticks that box successfully in giving viewers a very immersive first person experience from the comfort of your lounge chair. Although Hardcore Henry is not VR, it definitely teases the audience of what could be possible in the future… imagine a VR film from the perspective of the main character.