Films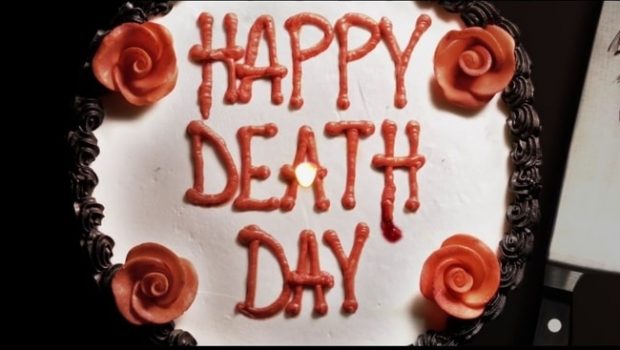 Published on October 29th, 2017 | by Pat Condliffe
Happy Death Day – Film Review
Reviewed by Pat Condliffe on the 11th of October 2017
Universal presents a film by Christopher Landon
Written by Scott Lobdell
Starring: Jessica Rothe, Israel Broussard and Ruby Modine
Cinematographer: Toby Oliver
Edited by: Gregory Plotkin
Music: Bear McCreary
Rating: M
Running Time: 96 minutes
Release Date: the 12th of October 2017
People dream of getting the chance to do something over and over again to get it right. Who wouldn't like the opportunity to go back and fix the mistakes they've made and mend the relationships they've broken? Somewhere in Happy Death Day is a solid teen drama about self-reflection, relationships, and peer expectation. Occasionally Happy Death Day drops the slasher mask and this film peeks out, but mostly it is hidden. Christopher Landon's film is a goofy teen slasher that asks the question "What would happen if Groundhog Day and Scream got together at a frat party and had an illegitimate child?" Happy Death Day is the answer. It is silly, but it's a fun slasher with a twist. Curious? Read on to find out if Landon needs to use a time loop himself.
The premise of Happy Death Day is simple. Tree (Jessica Rothe) is a college senior who we meet on her birthday. She is haughty and mean and horrified, but not unsurprised that she wakes in the dorm room of Carter (Israel Broussard). From there her birthday is a series of confrontations and avoided confrontations. Things are clear from the outset, Tree is not a nice girl. She parties hard and does not play friendly with her friends, or anyone. Finally, as she makes her way towards a party in the dark, she is met by a masked figure with a knife. She is stabbed, her birthday becomes her death day. Then she wakes up, only to discover that she must live the day once again from that morning.
Happy Death Day is part murder mystery, part slasher flick, and part teen drama. And surprisingly it kind of works. The teen-slasher fuels the murder mystery. Tree is so obnoxious that the list of potential suspects is quite extensive. There are ex-boyfriends, jilted lovers, angry friends, and more. Consequently, there are some fun sequences as Tree tries to solve things before it is too late. Along the way she is helped, a little, by Carter and the two try to sleuth and stop her murder before it happens.
Landon's film is neither ground-breaking or original. But it is goofy fun. Rothe puts together a solid performance that has some surprising depth and emotion given the generic narrative and concept. Without Rothe, the film wouldn't nearly be as engaging as it is. The script is good but patchy. It shifts tonally a little too frenetically—one moment it is John Hughes, another Wes Craven, and then Mark Waters. These are good on their own, but often don't segue well. The weight of the film comes from Tree's characterisation. She's clearly not coping well with a past life event. She drinks heavily and is acerbic to everybody, friend and foe. These are obviously coping mechanisms, and it is the slow unpacking of these that helps ground and develop the story.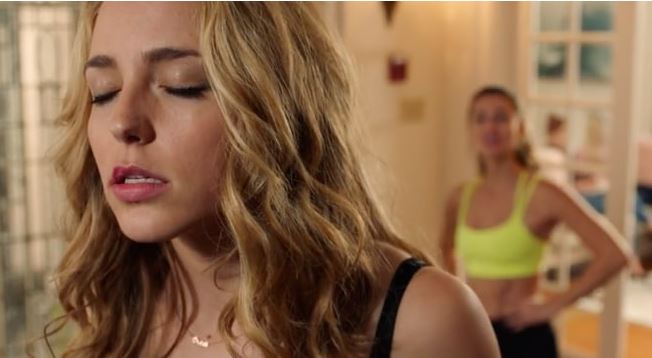 Additionally, Happy Death Day's off-beat humour helps it gel together. Rothe and Broussard produce some funny slapstick performances. And Scott Lobdell's script has plenty of plot turns, if not too many. There is also a prominent progressive undercurrent about gender stereotypes and expectations. These are tossed in amongst some interesting observations about college life and the dangers of stereotypes. These don't save Happy Death Day from being predictable and formulaic, though. Things don't stray from the obvious, and the central gimmick is made clear before the opening titles have begun.
The cinematography helps develop some tension because Toby Oliver produces some handy camerawork in tight spaces to produces some scares. It doesn't fall into the trap of being overly dark, which helps a lot. But most of the frights are jump-scares, and they are largely signalled well in advance. The sound editing and score keep the tension rolling, fuelling the jumps. But there is nothing remarkable in it. Happy Death Day doesn't develop a sense of dread, and it's hard to feel that Tree is any real danger, even when the stakes are raised. Supporting the happy-go-lucky tone, the soundtrack is a popular summer playlist as you'd expect with Demi Lovato and Cherry Glazerr amongst the featured artists.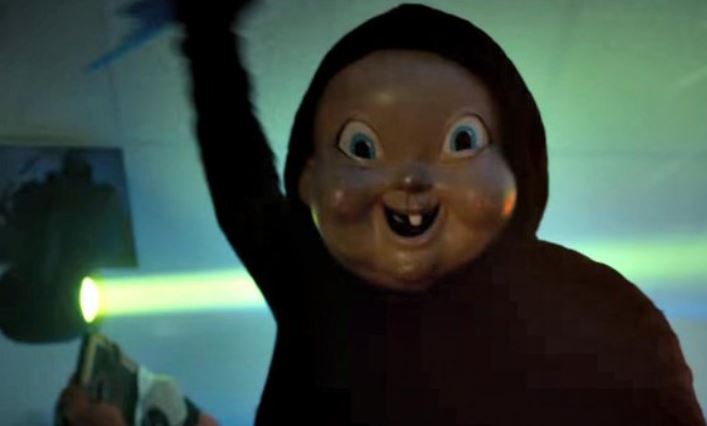 Ultimately, Happy Death Day is a fun, but predictable slasher. It has the same irreverence and admiration for the genre that helped Scream (1996) succeed back in the day. It was nice to see a big-screen slasher that wasn't just all mean, but at the same time it's nothing special. Happy Death Day is a fun popcorn flick, but don't expect to want to have a second crack at it.
Summary: Happy Death Day brings a slasher flavour to the time-loop trope. Goofy fun for one viewing, but you won't want to relive it.
3
Goofy Time-Loop Slasher