Games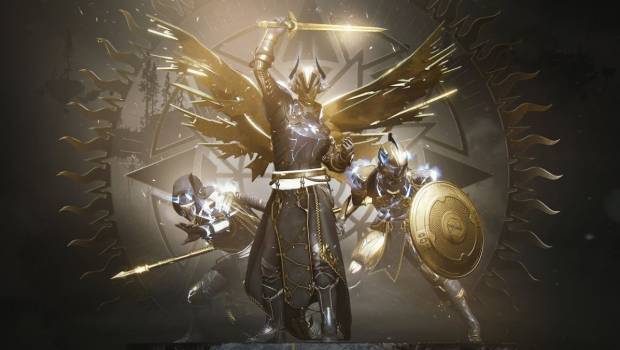 Published on September 10th, 2020 | by Adrian Gunning
HAPPY 6TH BIRTHDAY, DESTINY!
Destiny turns 6 today! Today is a day to celebrate with you and the friends we've made in this truly incredible community. From the Farm to the Moon, it's been a wild ride and we're incredibly proud to have you at our sides for all of it. Here's to the future – happy birthday, Destiny.
Keep reading for a few birthday surprises to help you join the celebration as well as a couple updates on new ways to play our favorite game.
Xbox Game Pass Welcomes Shadowkeep and Forsaken
Starting on 23 September, Destiny 2: Shadowkeep and Destiny 2: Forsaken expansions will be available to Xbox Game Pass subscribers!
Destiny 2: Beyond Light will allow players to embrace the darkness on 11 November. Fans on Xbox will want to jump in with their Xbox Game Pass now to prepare for their trip to Europa!
Celebrations from the Bungie Store – New Collectibles and HD Wallpaper
A new poster inspired by some of Destiny's most beloved characters went live on the Bungie Store today, but if you can't wait for shipping to get it to you, a glorious digital HD version awaits you on Bungie.net.
Alongside the poster mentioned above, there's also a new birthday mug, t-shirt, and if your sweet tooth isn't sated by the cake you just baked (we've got a recipe for that!), check out the new Destiny cookie cutter set.
Infinite Forest (Birthday Cakes)
Infinite cake technology still eludes us, but Victoria Rosenthal is getting closer! Not one to slow down after knocking it out of the park with the official Destiny cookbook, she's here to share her "Infinite Forest" Chocolate Cake with all of us.
Can't wait to get infinitely lost in these layers.
If you'd like to make your own "Infinite Forest" Chocolate Cake, you can check out the recipe to celebrate with us. Make sure to tweet us your cakes!
Beyond Light Stasis Deep Dives
Last week, Bungie revealed new details at the Warlock Shadebinder and the Titan Behemoth, outlining its abilities and highlighting how Stasis will change the way Guardians will explore the universe of Destiny 2. The final deep dive focusing on the Hunter Revenant just released yesterday – a fireteam needs three!
From Bungie, thank you for being part of this incredible community and the memories we've made starside together. See you on Europa on 11 November!
Did You Know?
• Over 167M Guardians have championed the Light for 8.6B+ hours, This is the same amount of time it takes our light to travel 4,806 times from the Sun to the Earth
• 31% of Guardians smash their way through whatever they want to as Titans
• 38% of Guardians make cloaks look good as Hunters
• 31% of Guardians love that "space magic" as Warlocks
• During these past six years, this community of Guardians has answered the call time and time again, raising over $8.5 million for Little Lights and worthy causes all over the world