News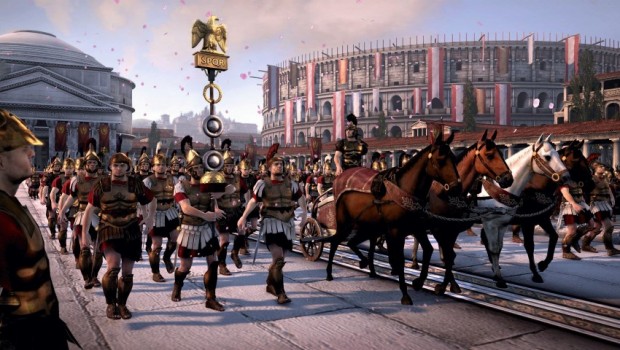 Published on March 28th, 2014 | by admin
'Hannibal at the Gates' and free 'Seasons & Wonders' Update out now for Total War: ROME II.
Thrusting ROME II players into the swirling conflict of the Second Punic War, Hannibal at the Gates brings the Western Mediterranean into sharp relief as the Republic of Rome and the trading empire of Carthage fight for their very survival. Including new playable factions, this dramatic downloadable campaign pack is available for purchase now.
Alongside the pack, a new free Seasons & Wonders update has been rolled out to all ROME II users. This update includes a unit-roster expansion for Carthage, Twitch.TV streaming support, new great wonders for battlefields, touchscreen support, and introduces seasons into the ROME II Grand Campaign. The update also brings a host of new technical, AI and gameplay improvements in both battle and campaign. You can view some of the new Wonders and ROME II campaign map seasons in this video.
Please visit the Total War Wiki For full details on Hannibal at the Gates and the free ROME II content update.