Games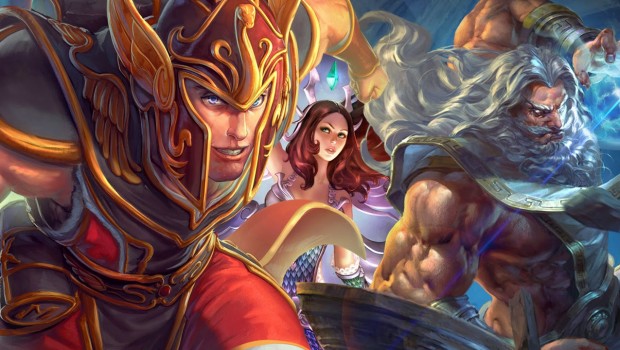 Published on August 11th, 2017 | by admin
Hand of the Gods: SMITE Tactics Announced for PlayStation 4, Xbox One
August 11th, 2017 – Melbourne, Australia – Hi-Rez Studios announced today that Hand of the Gods: SMITE Tactics is coming soon to Xbox One and PlayStation 4. Players may sign-up to enter Closed Alpha for the the new turn-based strategy collectible card game, set in the mythological world of the hit MOBA SMITE, for free starting today.
The move to console Closed Alpha comes shortly after the start of Hand of the Gods' Open Beta on PC, which saw major evolutions in core gameplay. This refined gameplay will be live in the Console Closed Alpha, offering players a unique blend of strategy and card game they won't be able to find anywhere else on Xbox One and PlayStation 4.
"With the help of our community, we've created a unique blend of action and strategy supported by amazing visuals that set Hand of the Gods apart from any other game in the genre," said Scott Lussier, Lead Designer on Hand of the Gods. "We are now ready to move forward with testing on consoles, and we invite players to join us in bringing Hand of the Gods to Xbox One and PlayStation 4."
Signups for the Hand of the Gods Console Closed Alpha are now open. Players can register for the Xbox One Closed Alpha here and the PlayStation 4 Closed Alpha here.