Games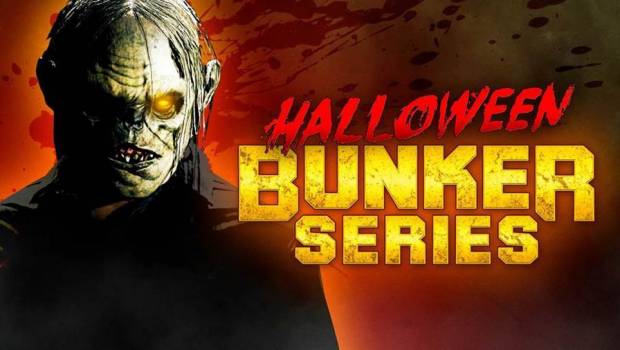 Published on October 23rd, 2020 | by Adrian Gunning
Halloween in GTA Online
As Halloween inches ever closer, slip into your most frightful attire, sharpen your Machete, and head underground to make the most of Triple Rewards in the subterranean Halloween Bunker Series. Featuring a trio of gruesome Slasher maps set in the depths of the bunker, silo and The Diamond, this series is delivering 3X GTA$ and RP.
Also, get 2X GTA$ & RP on all of the bloodiest individual Halloween-themed Adversary Modes:
Beast vs. Slasher | Come Out to Play | Condemned | Lost vs. Damned | Slasher | Slashers
To make matters even more bizarre, there are reports of peyote buttons growing wild in the hills, mountains and backyards of Los Santos – the psychoactive and transformative effects of these unassuming little plants cannot be overstated; devour them at your own risk.
Additional 3X Bonuses
Keep an eye out for Freemode Events as these are dishing out triple the usual payouts through October 28th.
In keeping with the spirit of burning the midnight oil, the candle at both ends, and your customers' credit scores – all Nightclub Daily Income rates are tripled, as well.
Free Orange Dot Tech Mask and Lemon Sports Tracksuit
Play GTA Online any time before October 28th to receive the Orange Dot Tech Mask and the Lemon Sports Tracksuit, both Pants and Top, all free of charge.
On the Podium This Week: The Annis S80RR
Feel free to stop by The Diamond Casino & Resort's lobby to spin the Lucky Wheel for the opportunity to walk away with GTA$, RP, clothing or an assortment of mystery prizes. This week on the vehicle podium is the Annis S80RR, a combination race car and workhorse that deals in speed, not safety.
Nightlife Discounts and More
Enterprising promoters, moguls and nightlife impresarios can take 40% off the retail cost of all Nightclub properties, while those looking to spruce their places up would be wise to take advantage of the 30% off all Nightclub Upgrades & Modifications.
Take 40% off the RC Tank. There's also an assortment of ghastly Halloween-themed vehicles available at special prices for a limited time and look out for additional vehicle discounts on offer through the coming weeks.
Vehicles:
Albany Lurcher – 30% off
Chariot Romero Hearse – 30% off
LCC Sanctus – 30% off
Pegassi Reaper – 30% off
RC Tank – 40% off
Prime Gaming
GTA Online players who successfully connect their Rockstar Games Social Club account with Prime Gaming will receive GTA$200K for playing any time this week. In addition, Prime Gaming members will also receive:
The Vespucci Canals Nightclub location for free
An exclusive 60% off the flying Imponte Deluxo
Prime Gaming members who link their Amazon account to their Rockstar Games Social Club account get a one-time GTA$1,000,000 bonus deposited to their Maze Bank Accounts within 72 hours of doing so.
If you previously had a Twitch account linked you will need to reclaim your benefits at Prime Gaming to ensure access to all future benefits. See here for more details.
Check Rockstar Support for details and limitations.