Films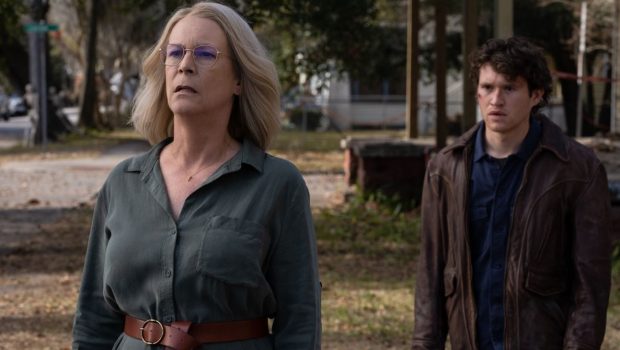 Published on October 30th, 2022 | by Harris Dang
Halloween Ends – Film Review
Reviewed by Harris Dang on the 19th of October 2022
Universal Pictures presents a film by David Gordon Green
Produced by Malek Akkad, Jason Blum and Bill Block
Written by Paul Brad Logan, Chris Bernier Danny McBride and David Gordon Green
Starring Jamie Lee Curtis, Andi Matichak, Rohan Campbell, Kyle Richards, Will Patton, and James Jude Courtney
Edited by Tim Alverson
Running Time: 111 minutes
Rating: MA15+
Release Date: the 13th of October 2022
Halloween Ends follows the story of Halloween Kills four years later. Michael Myers has disappeared from the ether and we see the town of Haddonfield, Illinois still in despair. There have been numerous crimes throughout the four years and the townspeople all irrationally think that it all goes back to Michael Myers. Laurie Strode (Jamie Lee Curtis) and her granddaughter, Allyson (Andi Matichak), are living in a new home and they try their very best to live in a sense of normality, with Laurie writing a book about her survival and encouraging Allyson to go out in the real world by trying to interact with people.
Enter Cory Cunningham (Rohan Campbell), a socially withdrawn and tortured teenager who is the social pariah of Haddonfield known as the Baby Killer. He and Allyson bond over their struggles and fall in love. However, the towering shadow of Haddonfield throws Cory in a state of emotional and mental disrepair that catches the attention of the Shape, bringing it and Laurie into a final showdown.
Halloween Ends is the concluding chapter of the trilogy that was started by filmmaker David Gordon Green and co-writer Danny McBride. While the 2018 film had received good notices, Halloween Kills received a rougher reception due to its storyline being classified as filler and its scant character development, haphazard tone, and lack of true horror underneath its lashings of violence and gore. Will Halloween Ends conclude the trilogy in a satisfying manner?
The film features opening credits with a particular font choice that is the same font choice that was chosen in Halloween III – Season of the Witch, an entry known as the dissenting and polarising black sheep of the franchise. That alone signifies that the film is going to make some alarming choices that will be the "do or die" of the film. It is unfortunate that not only do they fail to stir up any intrigue or provocation, but the choices in the film do not come across as daring or subversive as well as the filmmakers think.
To not go into anything that resembles spoilers, when your choice of storytelling is to relay focus on a new major character while ignoring your returning characters that the whole trilogy had significance over, is that choice daring or worthwhile when the focus resembles another character from another film with the same story beats? If anything, it just feels derivative, lazy, and out-of-place. It also affects the characterisations around it, especially in the case of Allyson and Laurie, whose choices feel widely moronic and contrived. Why would a grandmother introduce a granddaughter to someone who was arrested for killing a child?
Speaking of derivative, a major part of the film owes to a particular film that John Carpenter had directed. So much so, the lack of originality bleeds through is storytelling and atmosphere; making it feel like a rip-off that hinders its ability to surprise with its twists. Supporting characters behave like cartoons out of a Stephen King novel (this is more truthful than people will realise) and it just comes across as either unintentionally funny or deeply annoying.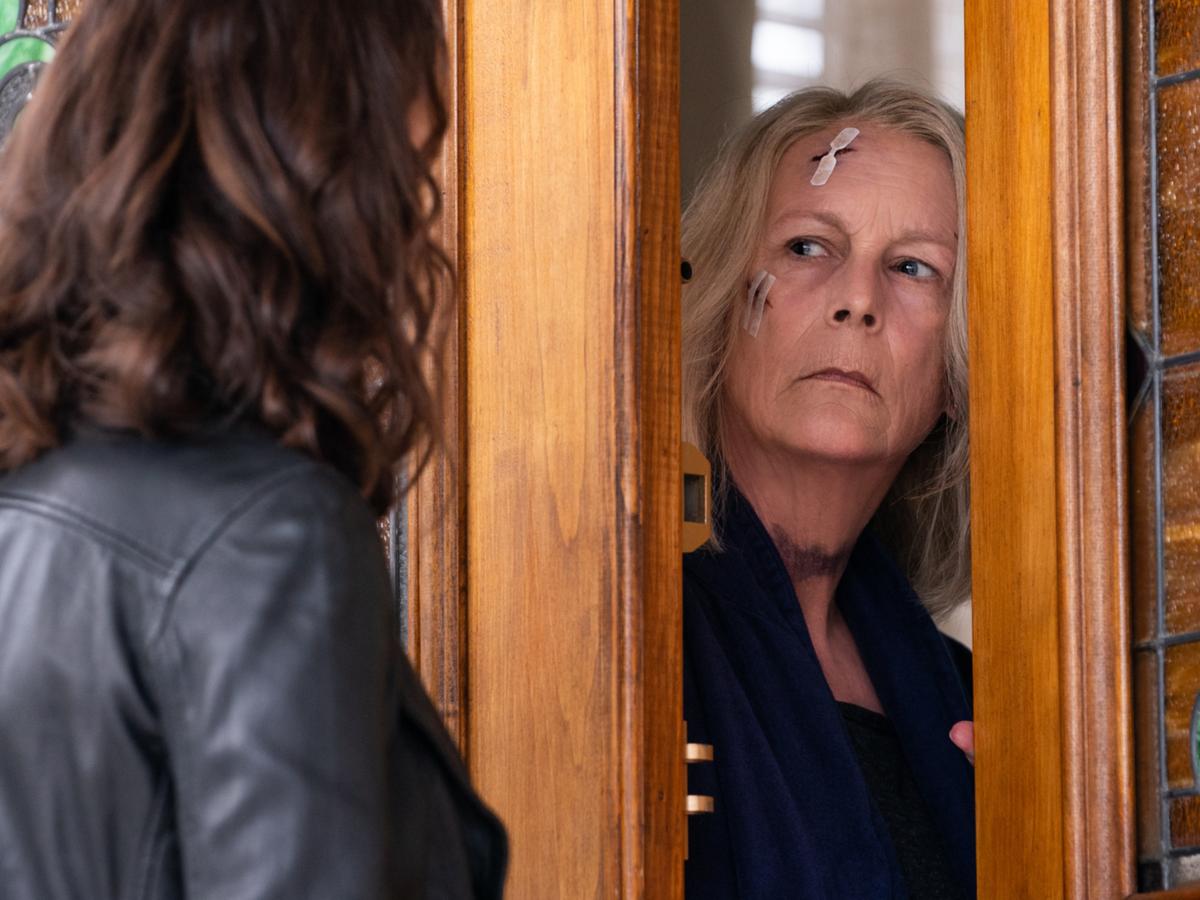 The actors try their very best with their roles, but the script leaves them short-changed. Curtis still has that lovable spark that made us love Laurie in the original film while exuding the tough grit that had been well established in the 2018 film. Matichak struggles to convince when she tries to convey Allyson's inner conflict but it's not her fault, it's the script. Campbell does quite well with the role of Cory as he manages to bring out the transformation — from being meek to tortured and vengeful — in his character very smoothly.
The humour in the story is mildly effective due to the film's mean streak as well as Green's insistence in using comedy to efficiently convey a sense of humanity in his characters. A scene with a father figure working at a night job while watching Hard Target is as amusing as a scene in the 2018 film where we see two cops discuss their stakeout meals involving Vietnamese cuisine ala banh mi. The humour also shines in the kills, in which they are effectively grisly and occasionally inventive. A few major examples involve a kill in a radio station (in which the final result is a punchline heard through the radio) and a kill with the use of a blowtorch.
Which leads to the climactic battle between Laurie and Michael. Is it worth the wait? Honestly, it is a result of being too little and too late. Because of the sidelining of the main characters in order to cater to new ones, the escalation of tension and anticipation to the climax feels underdeveloped. And while the twists that are revealed in the third act are indeed intriguing, the filmmakers do very little with the potential impact to the point that it just feels like they were pulling their punches.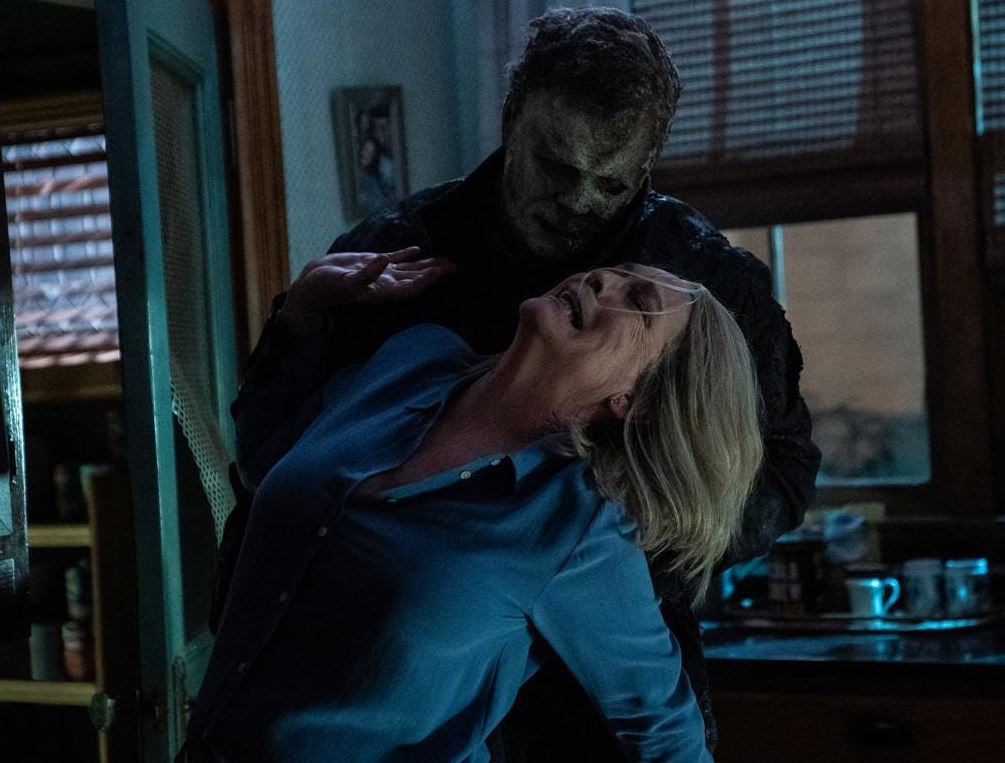 And that is what Halloween Ends really is – a series of punches that feel pulled back. It is not as influential as the original film, nor is it as provocative as the sequel to Rob Zombie's interpretation, or even as memorably polarising as Season of the Witch. Even in comparison to other horror entries in 2022, it comes up short. Halloween Ends concludes the trilogy with a heavy thud.
Summary: Halloween Ends is a series of punches that feel pulled back. It is not as influential as the original film, nor is it as provocative as the sequel to Rob Zombie's interpretation, or even as memorably polarising as Season of the Witch.