Collectibles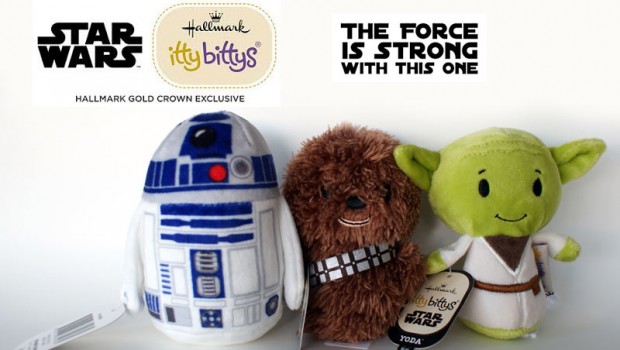 Published on April 8th, 2015 | by Andrew Bistak
Hallmark Star Wars Itty Bittys Review
Summary: The Star Wars Itty Bittys capture the spirit of Star Wars and are extremely cute!
Star Wars Itty Bittys
Company: Hall Mark
Franchise: Star Wars
URL: http://hallmarkhelper.com.au/ittybitty (Australia)
Hallmark who are known globally for their amazing greeting cards also have a line of collectible plush toys called Itty Bittys that feature soft cuddly characters from a variety of franchises that include Disney characters, The Wizard of Oz and DC Comics to name a few.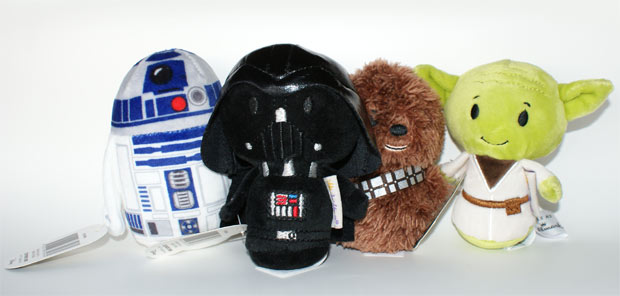 However their latest line of Itty Bitty's revolves around the legendary sci-fi series Star Wars with some super cute characters that look amazingly good! They also make the perfect greeting card accessory and are quite affordably priced with them being available online for purchase or at stores.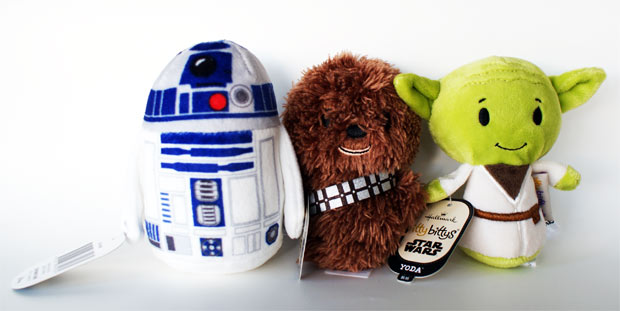 Their latest Star Wars line of Itty Bitty's include Yoda, Han Solo, Princess Leia, Darth Vader, Luke Skywalker, Ben Kenobi, a Jawa, R2D2, Chewbacca, a Sand Person, a Banta and C3PO. Each toy measures around 3″ W x 4″ H x 2.25″ and are made from plush fabric so they are extremely soft. It should also be noted that not all Star Wars Itty Bitty's are available in Australia… yet, so watch this space!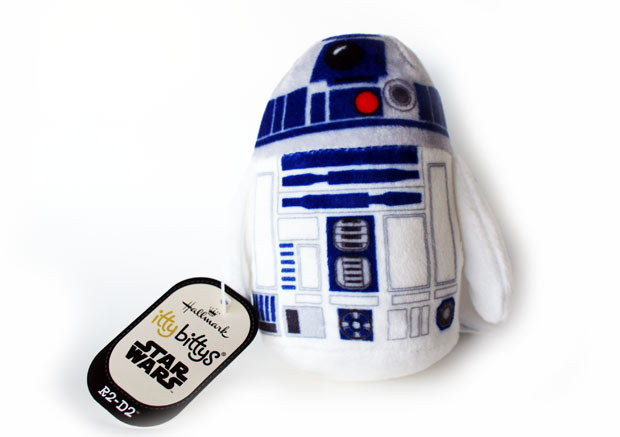 Also, some Itty Bitty's are sold separately but you can also buy 4-piece sets such as Luke, C3PO, a Jawa and Obi Wan Kenobi. There is even a jumbo Darth Vader Itty Bitty (available in the US at the moment) that measures at a whopping 20″ W x 24″ H x 17″ D which allows you to attach your smaller Itty Bittys to his waistband which is very cool indeed.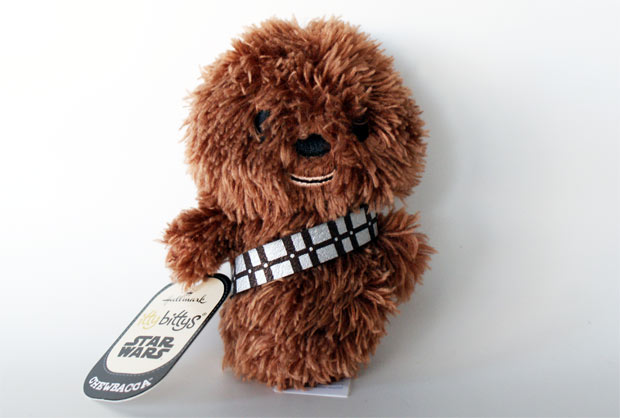 Thankfully Impulse Gamer was given the opportunity to check out four of Hallmark's latest Itty Bitty's that includes R2D2, Darth Vader, Chewbacca and Yoda that are all extremely lightweight but brimming with emotion, are very soft and a healthy dose of cuteness. Just check out the included photos to this review!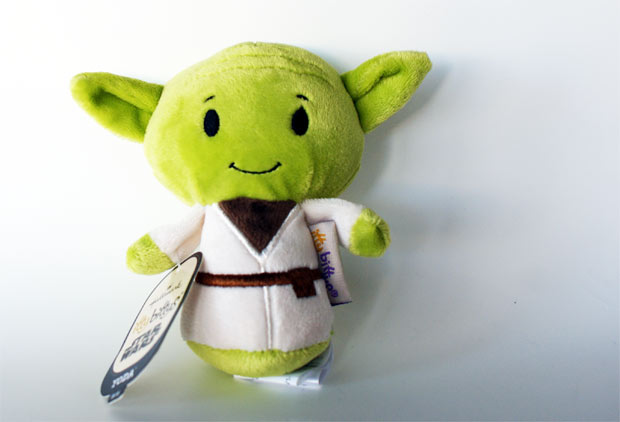 Compared to their movie and pop culture counterparts, these Star Wars Itty Bitty's are quite detailed and Hallmark should be commended in the attention to detail, not to mention their vibrant colours. What I also like about these collectibles is the facial features because all the characters have this big smile on their faces, except Darth Vader but I'm sure behind his mark, he's smiling as well.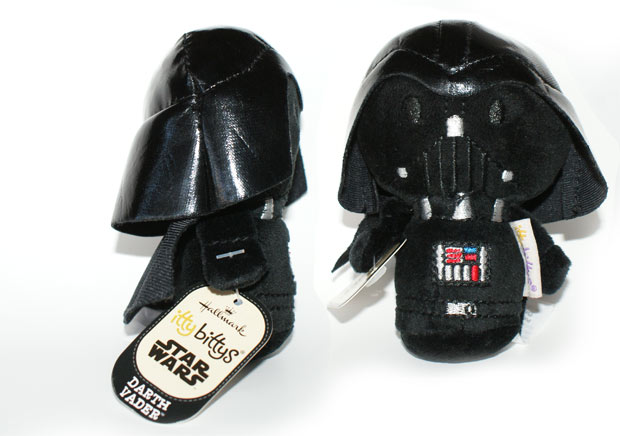 In terms of favourites, from the current four Itty Bitty's that we reviewed, Yoda and Chewbacca are easily the pick of the bunch, even though Darth Vader and R2D2 are slightly more detailed. I guess it's just that these two characters carry that more cuteness factor but even so, they are all pretty fun and would make the perfect present for any Star Wars fan or collector.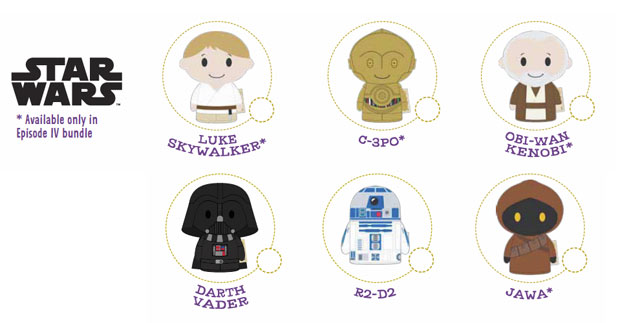 Final Thoughts?
These Star Wars Itty Bitty's from Hallmark are great little push toys that I cannot fault. They are well made, have some great attention to detail and feature some of the greatest characters from the Star Wars franchise. The Itty Bitty's are also available in both the United States, the United Kingdom and Australia and not only capture the spirit of Star Wars but transforms these character into uber cuteness!