Comics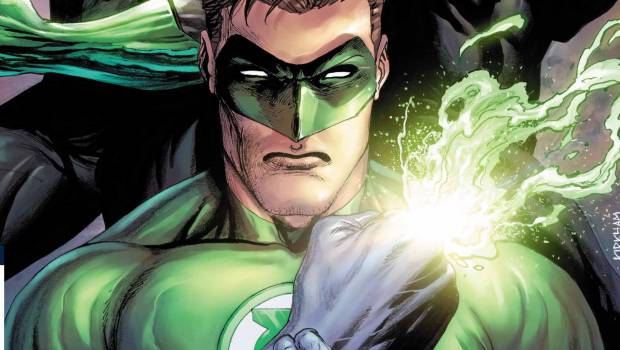 Published on April 26th, 2018 | by Jeremy Carr
HAL JORDAN AND THE GREEN LANTERN CORPS #42 REVIEW
Green Lanterns Light!
Summary: The Green Lanterns are up against the Darkstars and are outnumbered.
If there is one thing anyone can admire about the Green Lantern corps is sacrifice that many Lanterns have made to keep the galaxy safe. They will take on any challenge, even when the odds are grossly stacked against them, often citing the ever-inspiring oath ending with "Beware my power, Green Lantern's Light!" The power of their light has always left us in awe as we watch our heroes go out and give it their all; however with issue 43 even the Corps have to ask 'Is this power going to be enough?'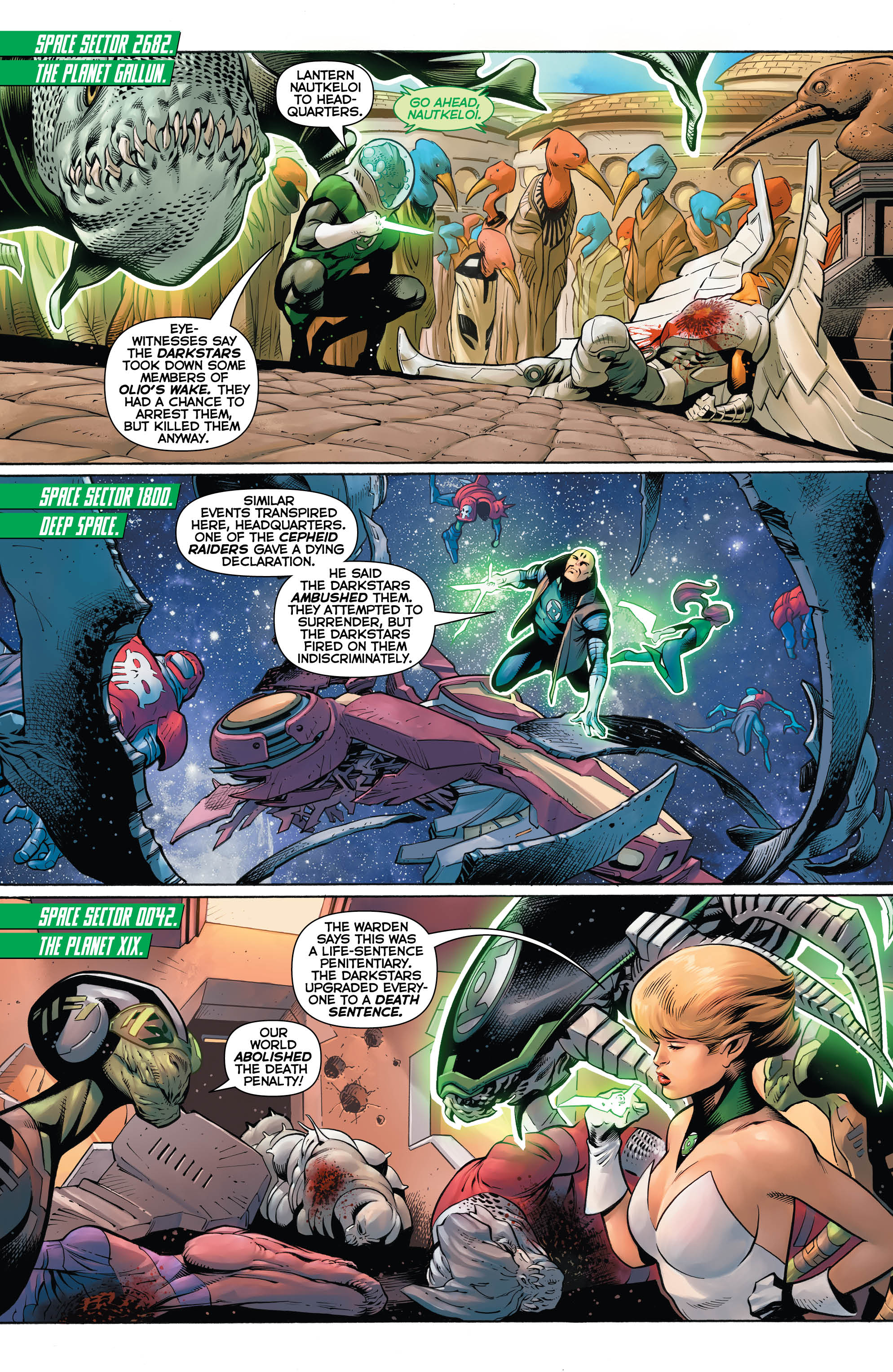 In the last issue, the Controllers had ironically lost control of the Darkstars with their fates left unknown and ex-Green Lantern Tomar-Tu taking up the Darkstar Mantel. This brings us up to this issue, where for 3 days, more and more Darkstar Mantels have been taking up victims. With the number of the Darkstars increasing by the day, Corps Leader John Stewart must confer with the Guardians to come up with a plan. As things progress and more information is received by Hal Jordan, the Corps quickly realize they are extremely outnumbered and their power may not be enough.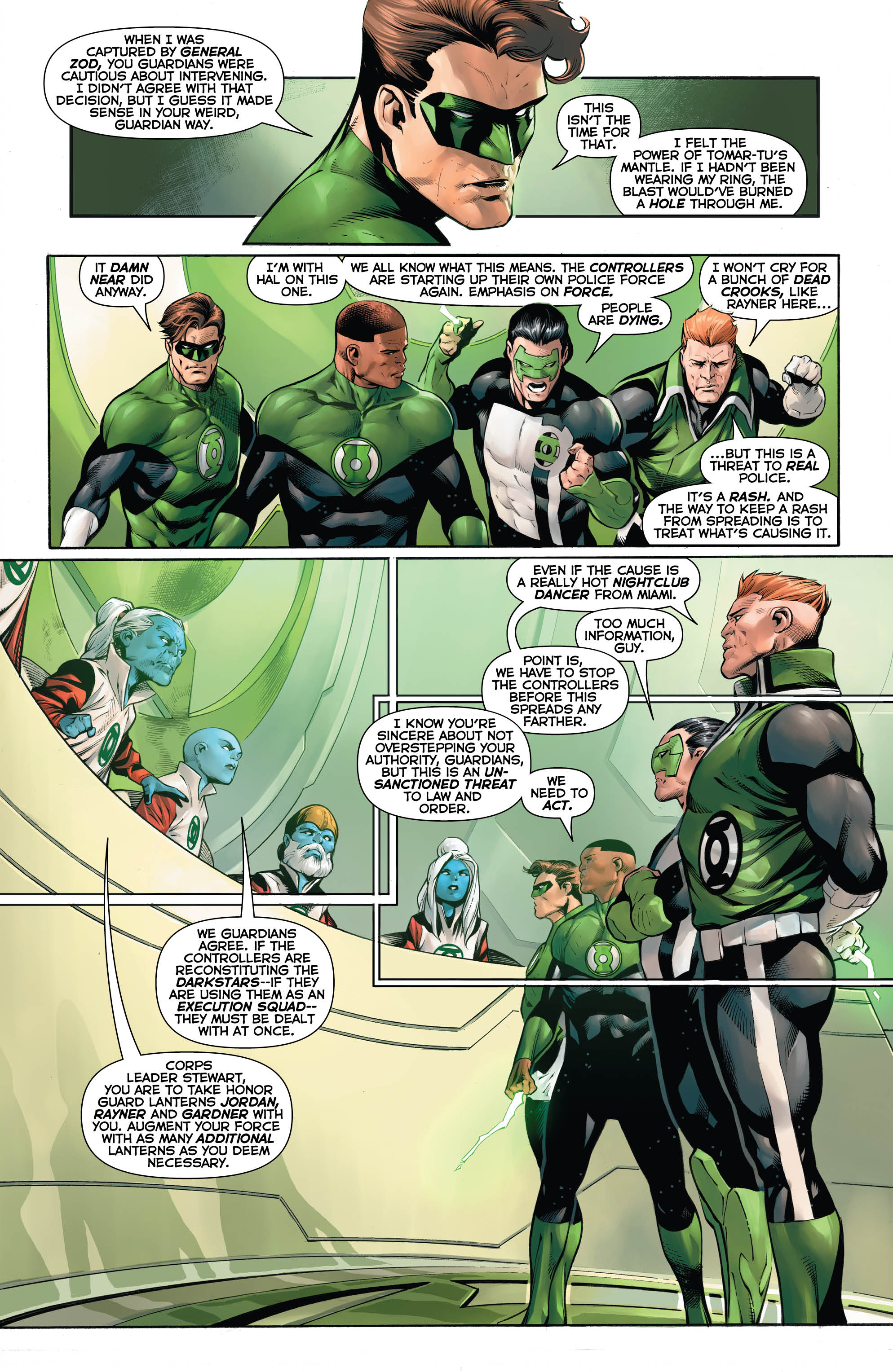 This issue really steps things up from the previous issue, moving the story along to more of a pace I have come to love from this series. Robert Venditti uses his pages perfectly in this issue to get the action going, and to answer questions left unknown from the previous issue. This story is really shaping up to be an action packed adventure that any fan of the series could love. It might be a little cliché to see Tomur-Tu breaking bad and Hal Jordan not wanting to believe it could happen, but story is done well enough that you don't even care.
The art in this issue is absolutely beautiful, being more bright and vibrant than the issue before. I enjoyed the art from the previous issue, but this team really knocked it out of the park. It just felt more like a Green Lantern comic to me and that's one thing that has always drawn me to this series. Rafa Sandoval, Jordi Tarragona, Tomeu Morley and Dave Sharpe work in beautiful harmony to bring this issue alive.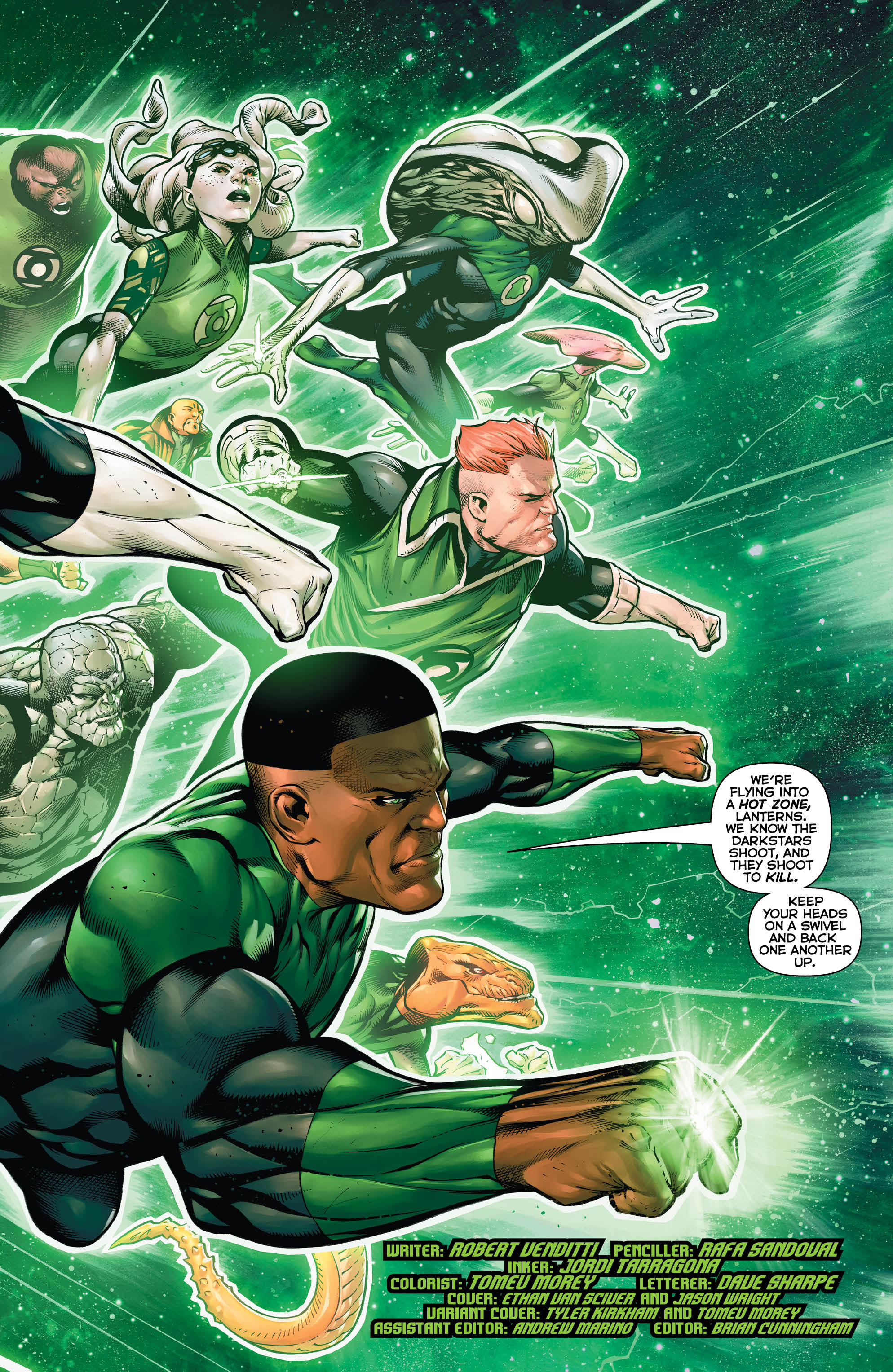 With fantastic writing and incredible art, this issue easily deserves a 5 star rating. The team really bought their A-Game with this issue and fixed the few problems I had with the issue before. It was a blast to read and I cannot wait to see where this story goes! If you love Green Lantern as much as I do, then this is an absolute must read.
---
COMIC DETAILS
CREATIVE TEAM: Robert Venditti, Jordi Tarragona,Rafa Sandoval, Tomeu Morley and Dave Sharpe
PUBLISHER: DC
PUBLICATION DATE: April 25, 2018
REVIEWER: Jeremy Carr