Comics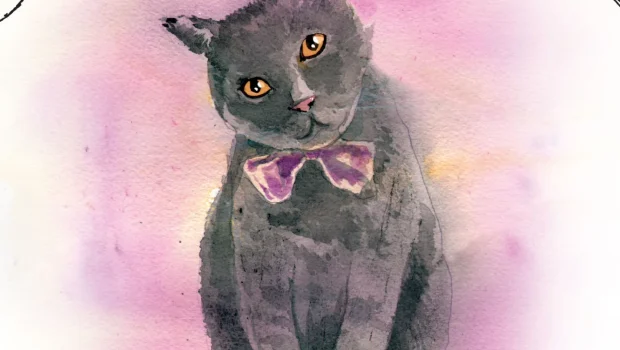 Published on April 13th, 2023 | by Lyla Saudi
Hairball #1 Comic Book Review
Summary: You can't choose your family but a deadly black cat can choose you!
A young girl with a black cat begins to suspect the innocuous beast is behind all her troubles: her parents fighting, family plagues, and innumerable supernatural horrors. As she tries her best to rid herself od this creature, she discovers that maybe the cat is not evil after all and a greater terror may be behind these horrific events harming her life.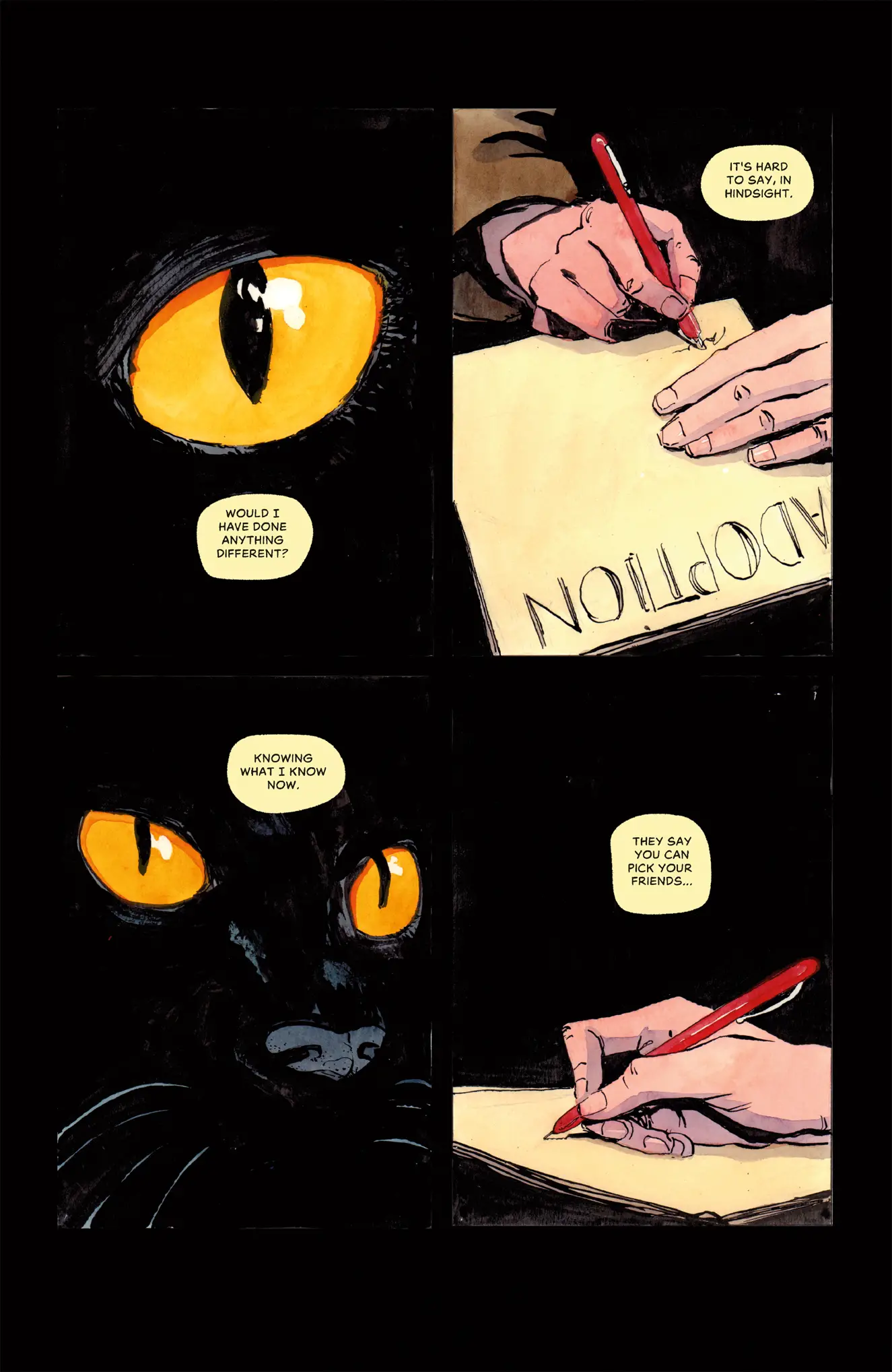 Anna, a young girl with mental and speech issues, has been recently adopted by her new parents. Overjoyed at first, but then plagued with debt due to therapy sessions – her parents are finding it hard to cope. Allegations of cheating, physical abuse, and struggling to emotionally connect with their daughter, has led to a complete (and inconsolable) breakdown of their marriage.
But is Anna to blame? Or is it her new pet cat 'Bestie' who so seemingly happened to be brought into the family home, the same day as Anna? A mysterious and ominous black cat. A cat that snuck into her bedroom (via an open window), vowing to protect her from all future harm.  A cat, that intends to kill…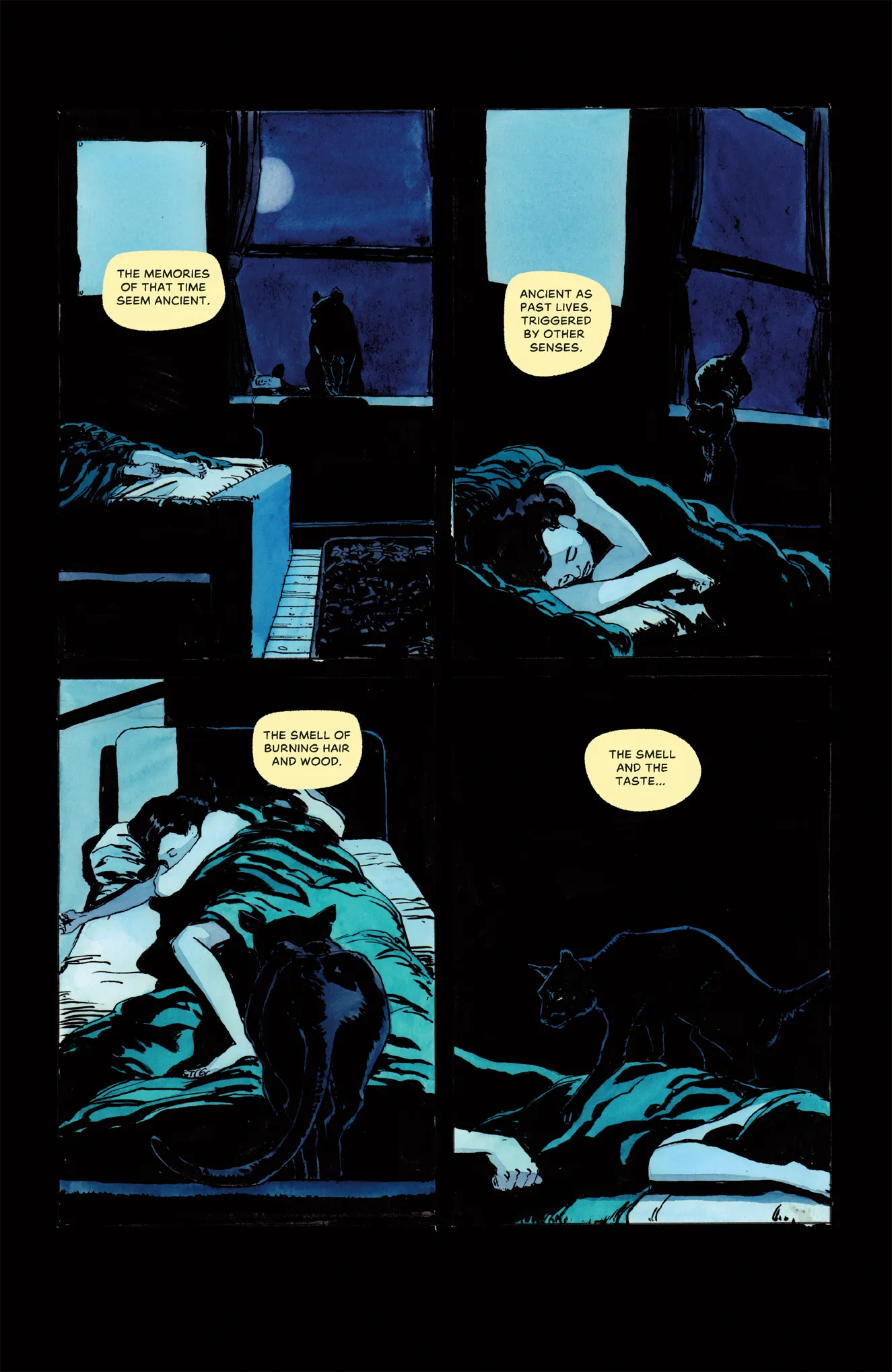 Hairball #1, was a great read for the first issue of this series. Combining horror, psychological thriller, and supernatural themes – made for a really great dark and unique storyline. We have all heard the rumors of black cats, their bad luck, and their willing nature to make their owner's lives pure hell. This story does not fail to disappoint in that regard. Although it does start of slow, there is enough suspense to make you wonder what the cat's agenda is and why it chose Anna.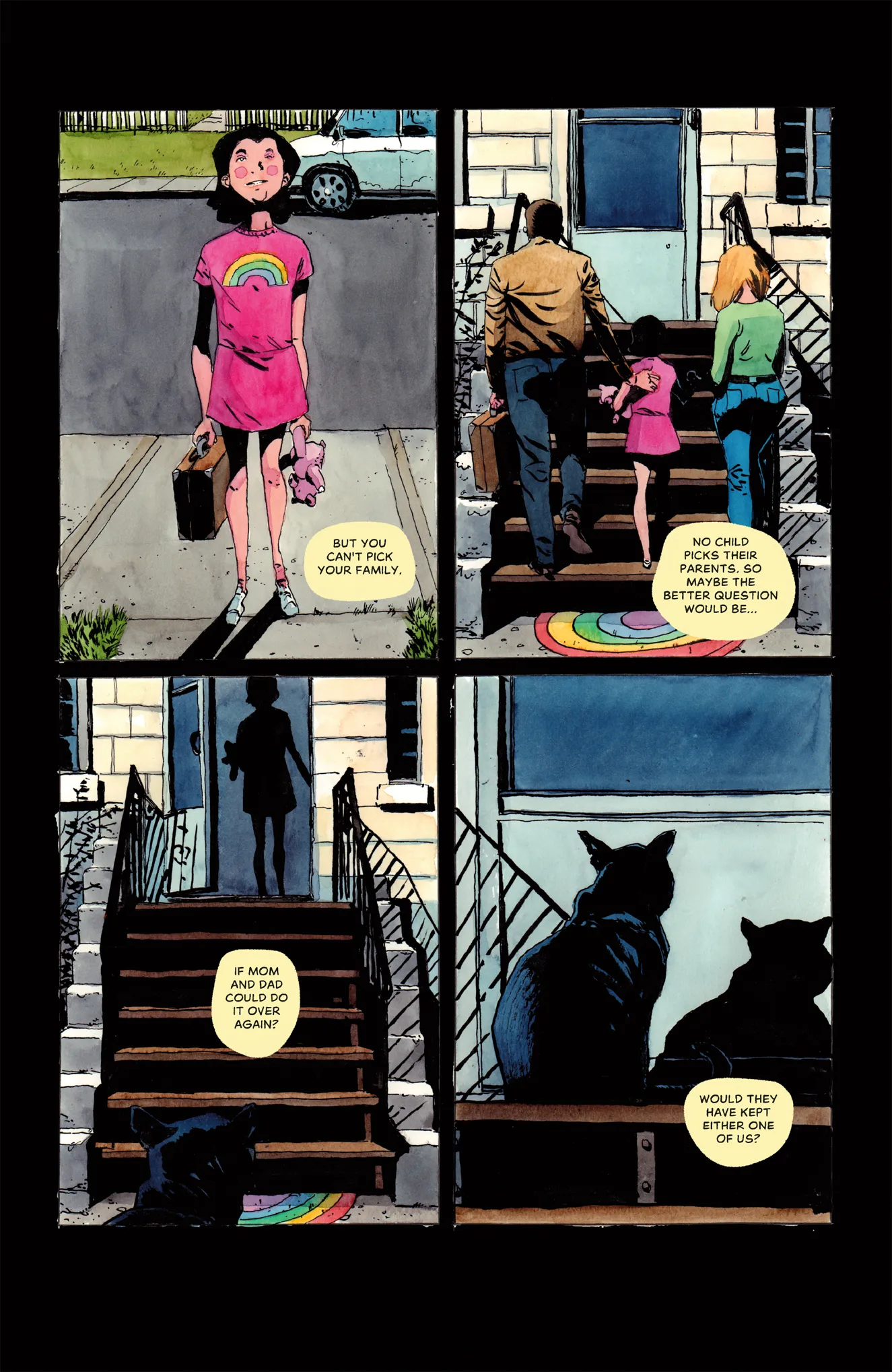 Final Thoughts?
I enjoyed the storytelling portrayed though current therapy sessions and past flashbacks. The artwork mimics the sinister cat's intentions perfectly too. I loved the use of the water colour vibes together with the hardlines to provide murky yet detailed illustrations. We never know if Bestie is the true hero (or villain) but I am sure that future issues will entertain us with answers. The added touch of introducing weird hairballs (and cat bites) that are supernatural in terms of delivering parasites (which may not make sense at first), also added an interesting twist to the story. I am keen to know what happens in the next issue! It does remind me of a darker version of 'Sabrina the Teenage Witch' and I am all here for it!
Comic Details

Title: Hairball #1
Writer: Matt Kindt
Artist: Tyler Jenkins
Colorist: Hilary Jenkins
Cover Artist: Matt Kindt
Genre: Fantasy, Action/Adventure