Films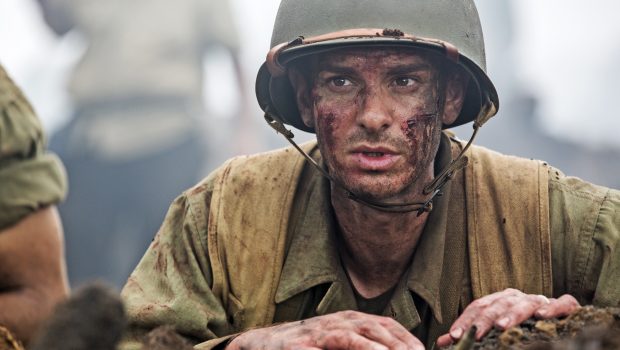 Published on September 6th, 2016 | by Damien Straker
HACKSAW RIDGE Receives Critical Acclaim in Venice – Nixco Media Release
HACKSAW RIDGE has had its world premiere in Venice to rapturous applause and critical acclaim.
Director Mel Gibson (Braveheart, Passion of the Christ, Apocalypto) was joined by cast Andrew Garfield (The Amazing Spider-Man, The Social Network, 99 Homes), Vince Vaughn (Wedding Crashers, Into The Wild) and AustraliansLuke Bracey (Home & Away, The Best of Me, Point Break), Teresa Palmer (Warm Bodies, Knight of Cups) and Hugo Weaving.
Awarding Gibson's return to the director's chair since Apocalypto with four stars, The Guardian exclaimed "I have to report he's absolutely hit Hacksaw Ridge out of the park." Deadline described the film as "tense and moving" with the Telegraph noting "fantastically moving."
"It immerses you in the violent madness of war — and, at the same time, it roots its drama in the impeccable valor of a man who, by his own grace, refuses to have anything to do with war." Variety
"(Gibson) proves himself a muscular storyteller who knows exactly how to raise a pulse, heighten emotion and build intensity to explosive peaks…violent drama about pacifism that succeeds in combining horror with grace." The Hollywood Reporter
 "Andrew Garfield shines in a very difficult role as the simple-hearted saint." Screen Daily
Shot in various locations across New South Wales in 2015, the Australian film also stars actors Sam Worthington (Avatar, Everest) and Rachel Griffiths (TV's Brothers & Sisters, Six Feet Under, Hilary and Jackie). Rounding out the supporting cast is an impressive mix of Australian and international talent, including Ryan Corr, Richard Roxburgh, Luke Pegler, Ben Mingay, Firass Dirani, Nico Cortez, Harry Greenwood, Milo Gibson and Nathaniel Buzolic.
HACKSAW RIDGE is the extraordinary true story of Desmond Doss (Andrew Garfield) who, in Okinawa during the bloodiest battle of WWII, saved 75 men without firing or carrying a gun.
He was the only American soldier in WWII to fight on the front lines without a weapon, as he believed that while the war was justified, killing was nevertheless wrong.  As an army medic he single-handedly rescued the wounded from behind enemy lines, braved fire while tending to soldiers and was injured by a grenade and hit by snipers.  Doss was the first conscientious objector awarded the Congressional Medal of Honour, which is the highest military honour in the US, awarded for personal acts of valour above and beyond the call of duty.
IN CINEMAS on the 3rd of NOVEMBER