Games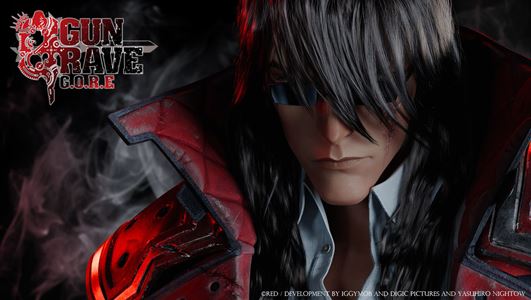 Published on November 22nd, 2022 | by Adrian Gunning
Gungrave G.O.R.E releases today, celebrates with new trailer!
Gunslingers, the time has come!
Prime Matter and Studio Iggymob invite you to pick up your pistols and play the gun-wielding badass anti-hero of your dreams as you mow down tons of enemies in a gory ballet of bullets and experience a story of vengeance, love and loyalty!
Unleash your fury as the titular gunslinger Of Resurrection in this beautiful third-person action shooter with artwork from the legendary Mangaka Yasuhiro Nightow and Creative Director Ikumi Nakamura.
"This is such an exciting moment, after years of hard work, passion and dedication from so many team members, Grave is back to hopefully wow a new generation of gunslingers and delight existing fans, we couldn't be happier" said Kay Kim, General Director of Gungrave at Studio Iggymob.
In celebration of the game launching, take a couple of minutes for one last visual treat of what Gungrave G.O.R.E has instore in our climactic release trailer!
Check out the official website for info, features and direct links to your favourite store!
GUNGRAVE G.O.R.E IS AVAILBLE TO PLAY NOW ON PS4, PS5, Xbox One, Xbox Series S|X and PC.