Games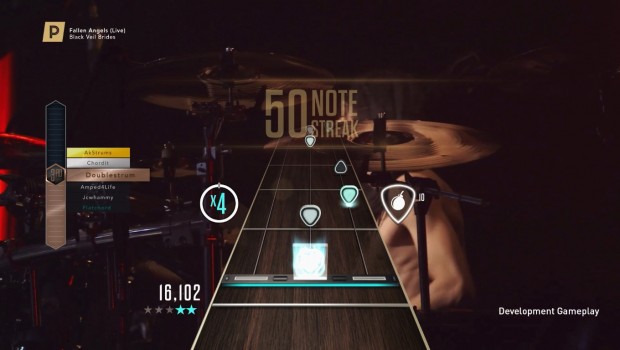 Published on July 27th, 2015 | by admin
Guitar Hero – Premium Shows
Premium Shows are another example of how Activision and FreeStyleGames are bringing great new content to Guitar Hero Live.  Whether it be playable concert footage, debut music videos and beyond, Premium Shows will give players a unique way to access some amazing gameplay experiences.
By completing various challenges, players will have a chance to play these Premium Shows to win in-game prizes based on the level of difficulty of the show. These prizes can include unique exclusive Note Highways or custom Player Cards that fans can use to show off to the Guitar Hero Live online community. It can also include Status rewards that help players level up faster or boosts that speed up the accumulation of in-game currency.
Attached you'll find some screenshots featuring live concert footage of Black Veil Brides, the first Premium Show we have announced thus far that will be available in the game. Stay tuned for more information in the weeks to come!