Games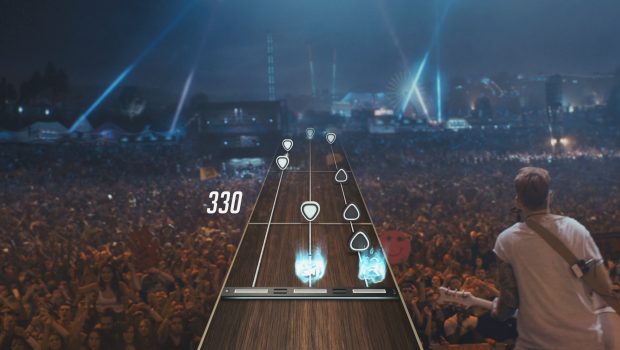 Published on July 8th, 2016 | by admin
Guitar Hero Live Goes on Global Tour in Upcoming Shows
Guitar Hero Live is going on tour in GHTV to bring you epic bands playing in major festivals around the world.
The first show on the tour is available now with upcoming shows below. Lineups will be announced each Wednesday. 
Indie Fest Special – July 6 
The Strokes – Taken For A Fool
Kurt Vile – Pretty Pimpin'
Passion Pit – Carried Away 
Classic Rock Fest – July 20 – Tracks TBA
Summer Rock Fest– August 17 – Tracks TBA
Additionally, there will be themed shows outside of 'Guitar Hero On Tour' for players to look forward to. Each show will be added to the GHTV library where players can choose to play these songs and hundreds of other songs on-demand. 
Guitar Hero Live is available on PlayStation 4 and PlayStation 3, Xbox One, Xbox 360, Wii U console as well as Apple TV, iPhone, iPad, and iPod touch. For more information, please visit http://www.guitarhero.com, www.facebook.com/GuitarHero, www.youtube.com/guitarhero, or follow @guitarhero on Twitter and Instagram.